9&U Girls - JACT UP Ink Coaches: Greg Veerhusen, Becky Stamp, Tammy Ott Back row: Jaelyn Brown, Riann Goossen, Marisol Stamp, Brooklyn Veerhusen, Riley Quiring Front row:...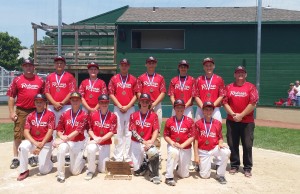 Back – (L-R) Coach Mike Heikkinen (Lawrence), Hunter Wilkerson (Clay Center), Wilson Reeson (Giltner), Nathan Drudik (Sutton), Jacob Rogers (Sutton), JC Himmelberg (Lawrence), Garrett...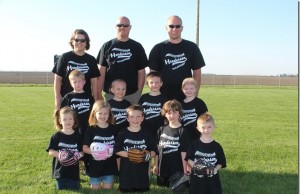 Friesen Construction Coaches: Lori Friesen, Brad Friesen, and Brian Friesen Back Row: Carson Ribble, Wyatt Friesen, Eric Nun, and Lily Lackey Front Row: Kate Haidle, Meggan Friesen,...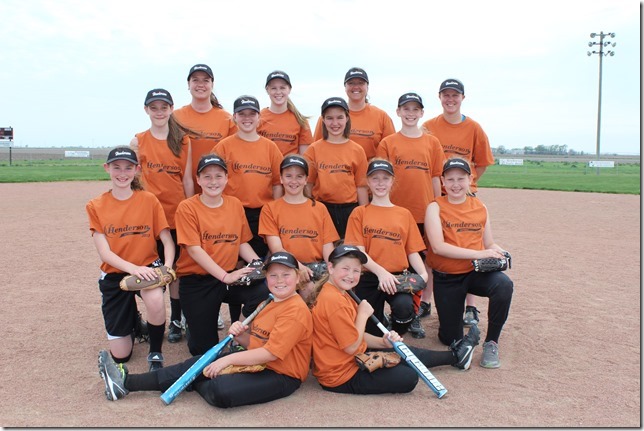 Photos courtesy of Deb Mierau
Sponsors: Henderson State Bank and Circle Five Coaches: Travis Miller, Jeb Mierau, and J.L. McCormick Players: Back - Landon Mierau, George Friesen, Tucker Robinson, Creighton Friesen,...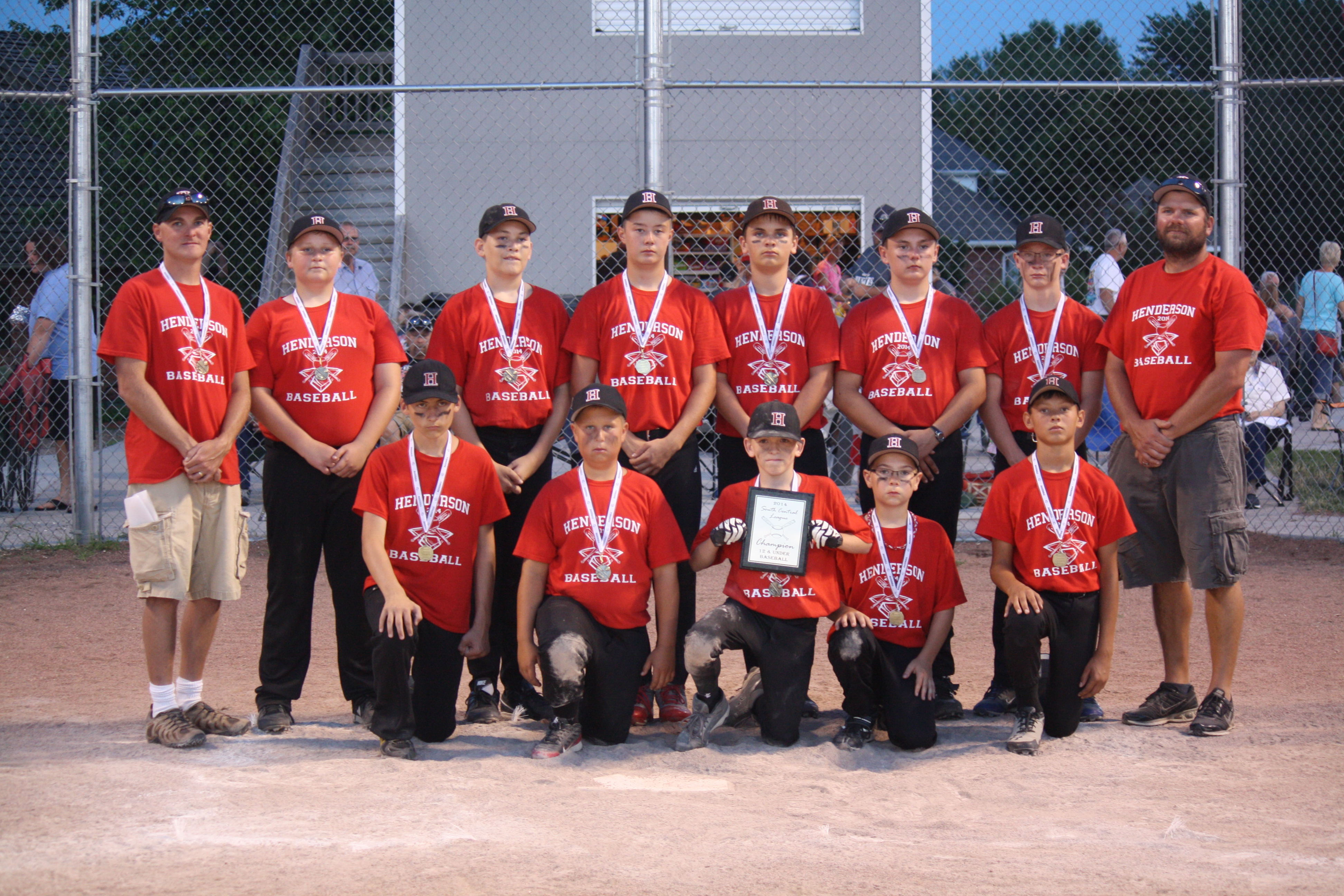 2014 South Central 12 and Under Boys League Champions Front Row: Devyn Bell, Reagan Weisheit, Trevor Goertzen, Matthew Onnen, and Jared Nunnekamp. Back row: Coach...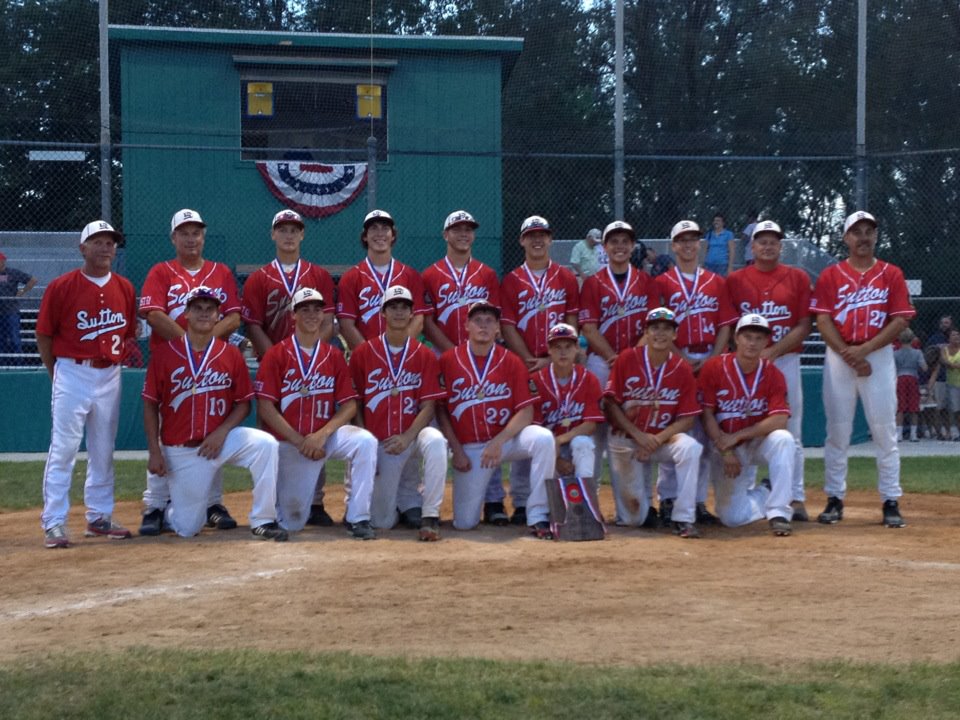 Congratulations to Henderson's Lincoln Ruybalid and the Sutton Legion baseball team who took the Class C state championship for the 2nd year in a...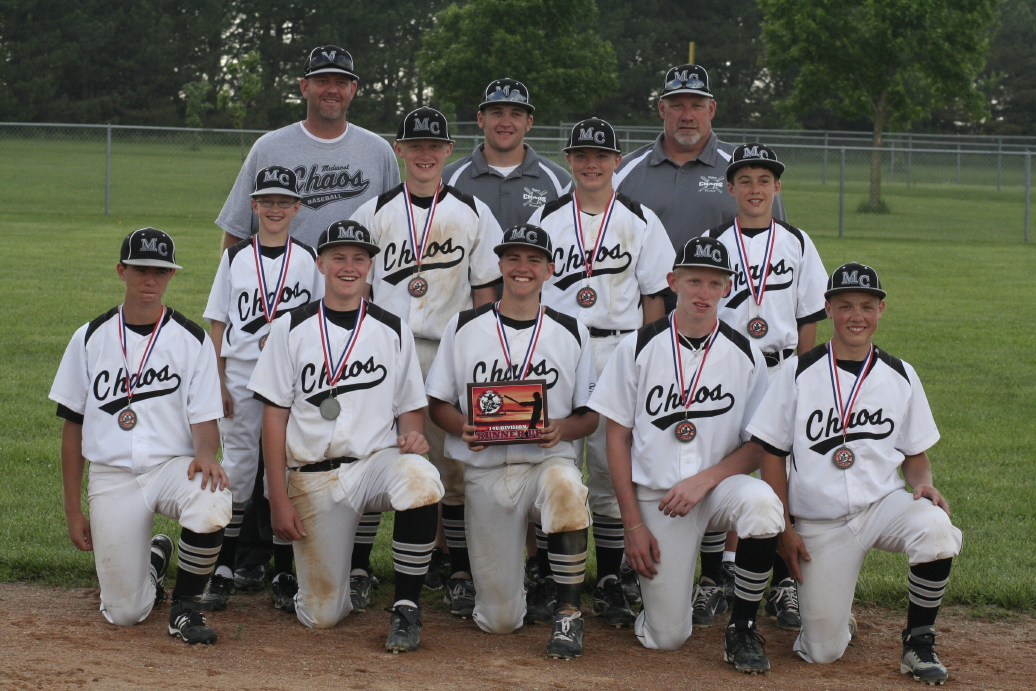 Congratulations to Henderson's (14s) baseball team, Chaos, who this past weekend competed at the Storm Tournament in Milford and received Runners Up.