9&U Girls - JACT UP Ink Coaches: Greg Veerhusen, Becky Stamp, Tammy Ott Back row: Jaelyn Brown, Riann Goossen, Marisol Stamp, Brooklyn Veerhusen, Riley Quiring Front row:...
Sponsors: Henderson State Bank and Circle Five Coaches: Travis Miller, Jeb Mierau, and J.L. McCormick Players: Back - Landon Mierau, George Friesen, Tucker Robinson, Creighton Friesen,...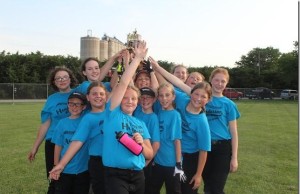 The Pioneer/Cornerstone Bank 12 and Under girls took 3rd place in the league tournament and ended their season with a 6-3 record. The Quiring Farms...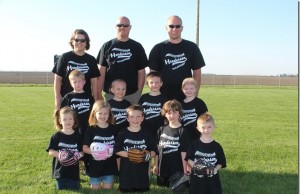 Friesen Construction Coaches: Lori Friesen, Brad Friesen, and Brian Friesen Back Row: Carson Ribble, Wyatt Friesen, Eric Nun, and Lily Lackey Front Row: Kate Haidle, Meggan Friesen,...