The Heartland Volleyball teams had a busy week!

On Monday, the Reserve team played two games against the Hampton Hawks at Hampton. The Huskies played well, but lost both games in two sets.

A triangular was held at home on Tuesday evening. Heartland varsity ended the evening with one loss and one win. They fell in the first match to Doniphan-Trumbull 2 sets to O, but won over Giltner, 2 sets to 1. The Junior Varsity won both of their games that evening in 2 sets.

Thursday, the team travelled to meet the Superior Wildcats. The JV won their first set, and scored well in the following two sets, but not enough to win the game. Varsity also won their first set against Superior, but lost the next three, resulting in a loss overall.

Finally, on Saturday, the varsity hosted a quad with Bruning-Davenport-Shickley (BDS), Cedar Bluffs and Friend. Heartland played first against BDS, losing in two sets. They then went on to win against Friend in two sets. BDS won over Cedar Bluffs and Cedar Bluffs won over Friend.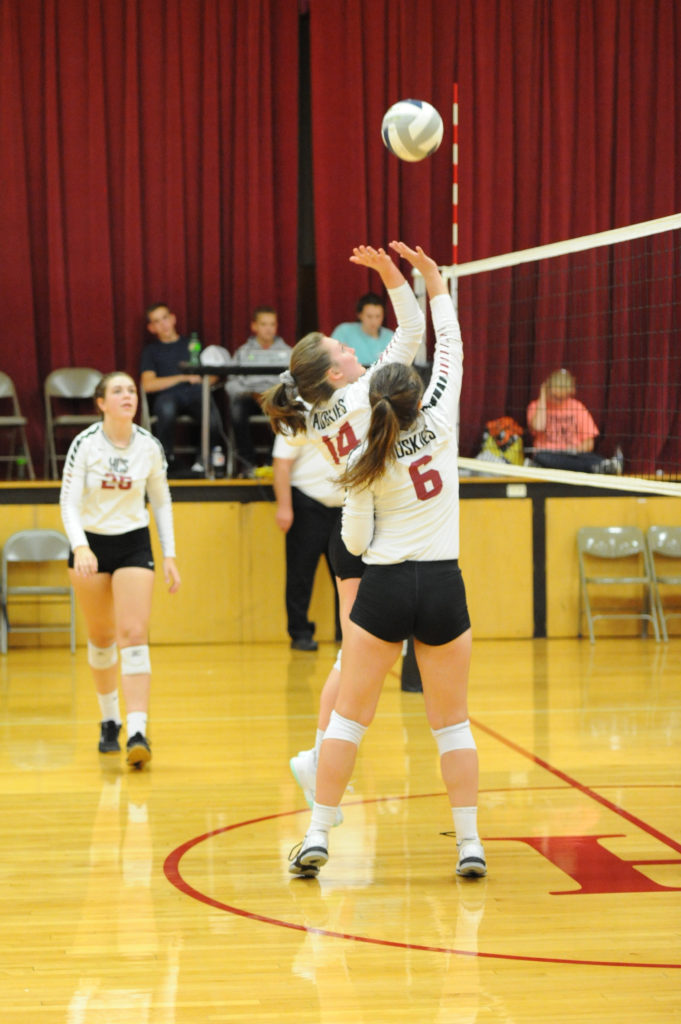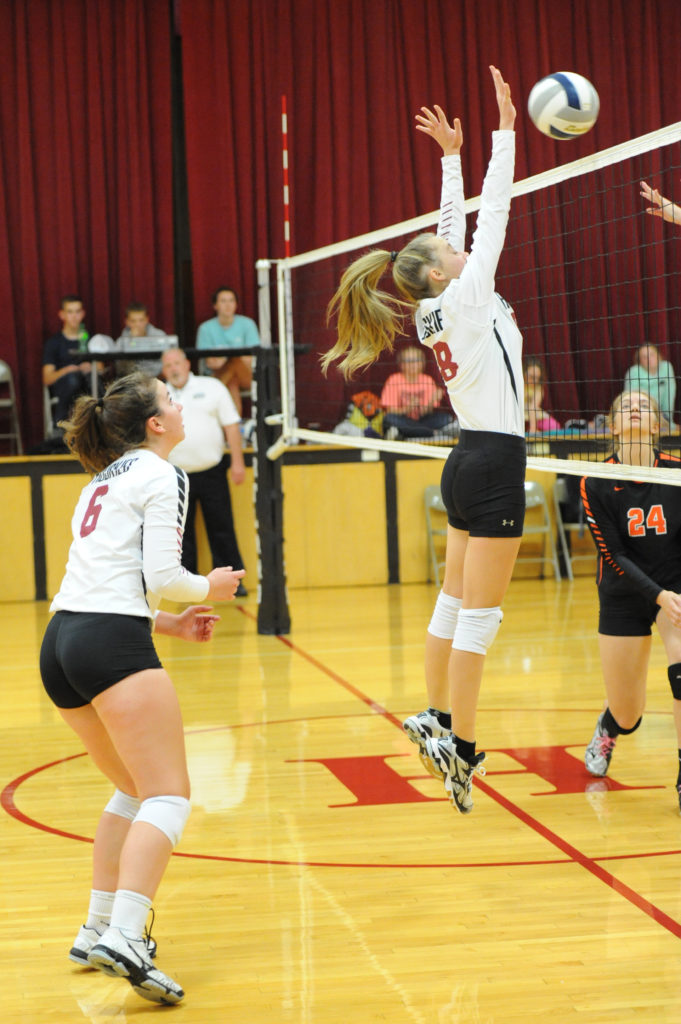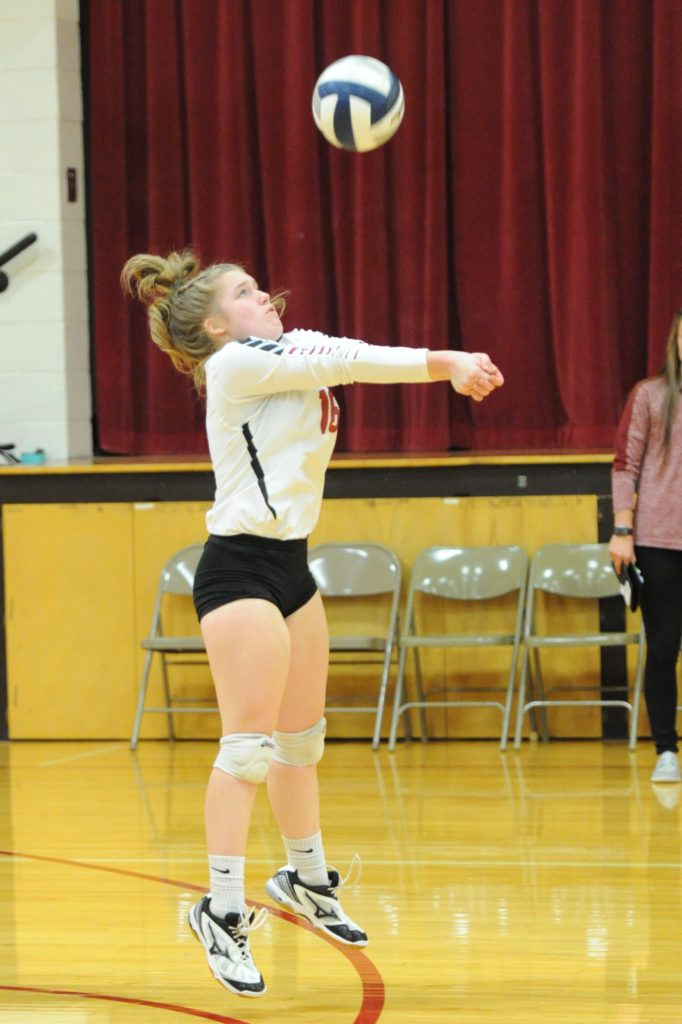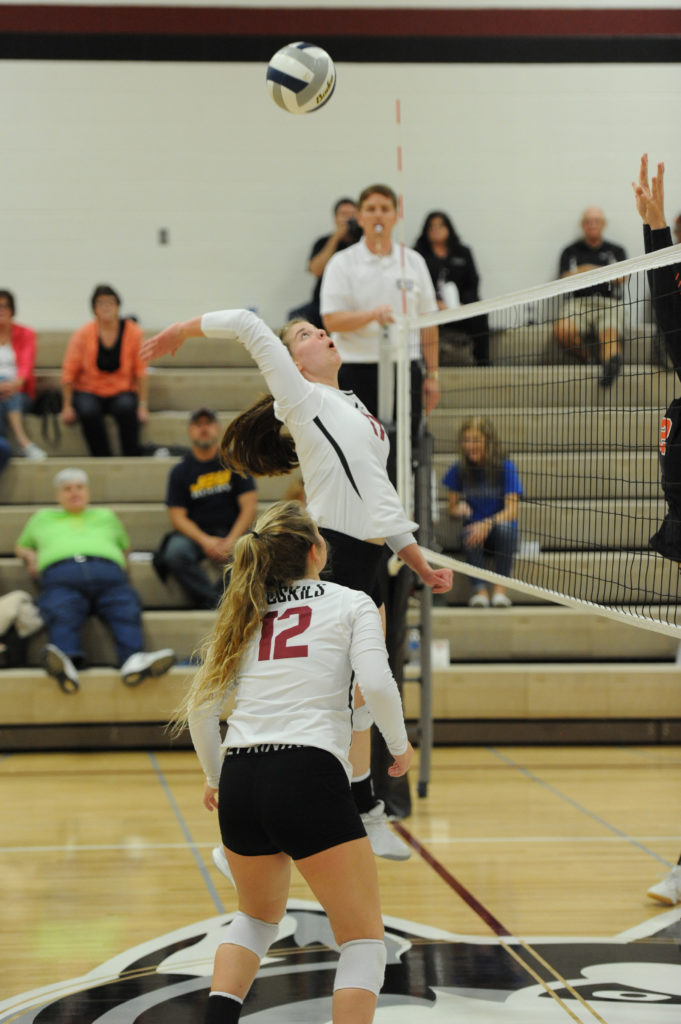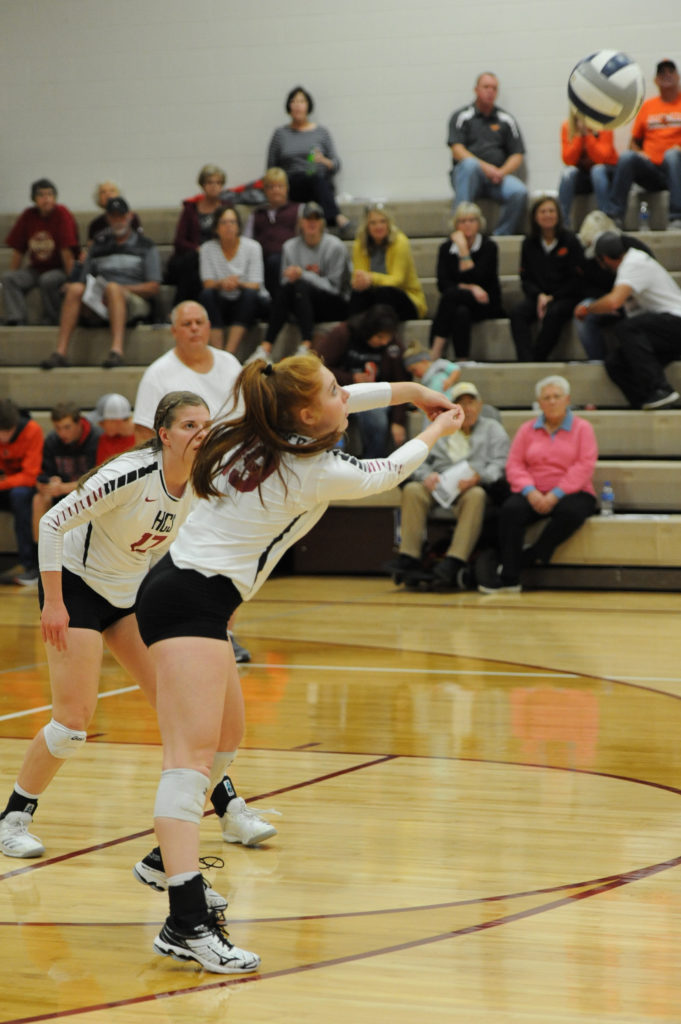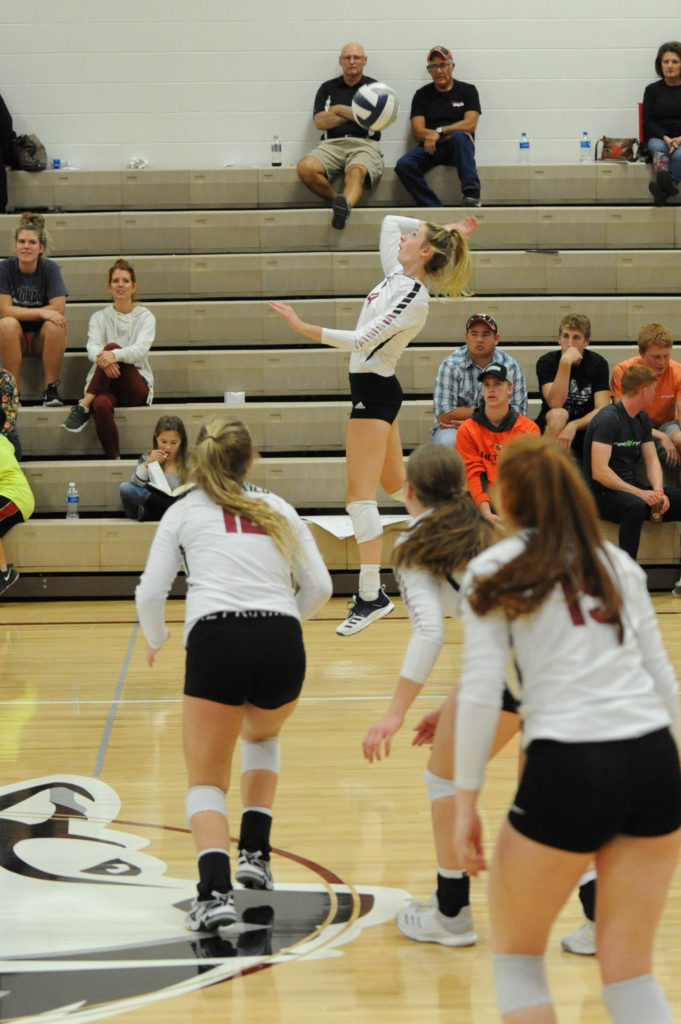 Heartland Lady Huskies golf team competed at Districts on Tuesday, October 8, at Hidden Valley Golf Course in Lincoln. Two Heartland players qualified for State: Elizabeth Mestl placed 2nd with an 86 and Maddie Miller shot a 100 and placed 7th. Taylor Van Ostrand from Lincoln Christian placed 1st with an 83. Heartland's team of Maddie Miller, Josie McCormick, Elizabeth Mestl and Lilly Carr, missed qualifying for state by one stroke. The Huskies will travel to Lake Maloney Golf Course next Monday and Tuesday for the state meet in North Platte.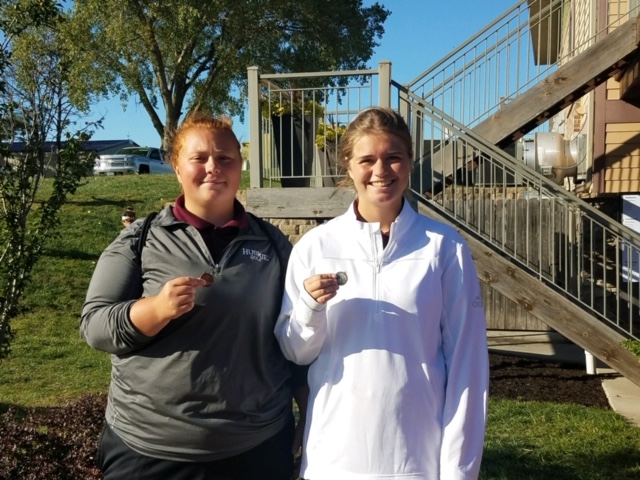 Fields of Faith was held on the Heartland football field for all high schoolers in Henderson and surrounding communities. Hot chocolate, singing, and sharing were all a part of this event where "students are invited to pray for, share with and challenge their peers to read the Bible and follow Jesus Christ." Randy Huebert, former Henderson resident and high school football coach, shared with the students about the importance of living their faith and letting it show through them. Students were invited to share their favorite Bible verse or something important in their faith journey.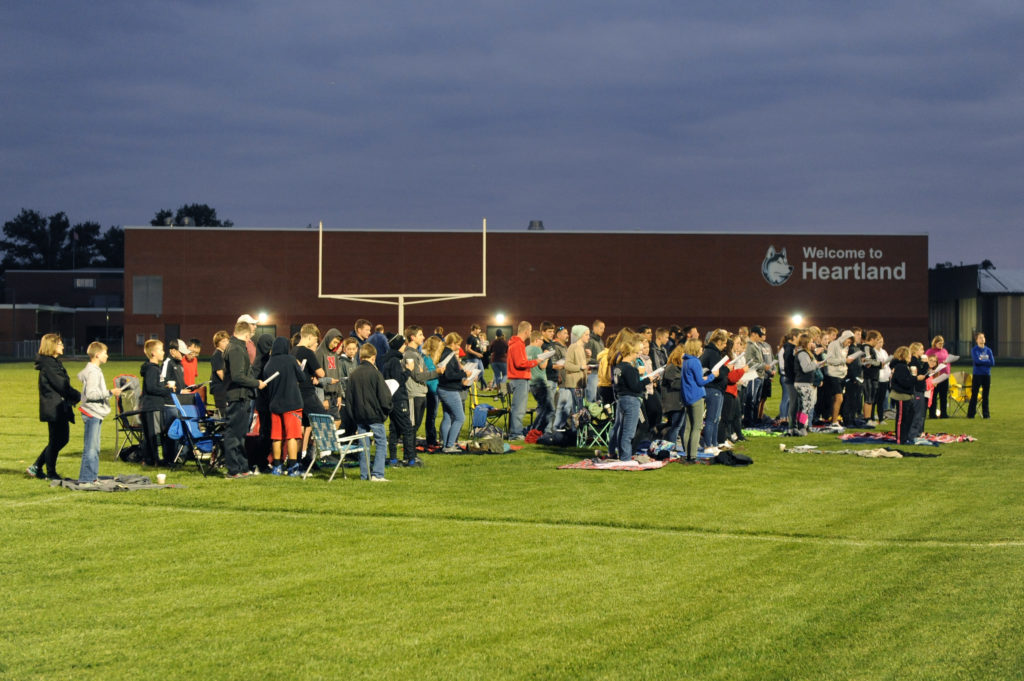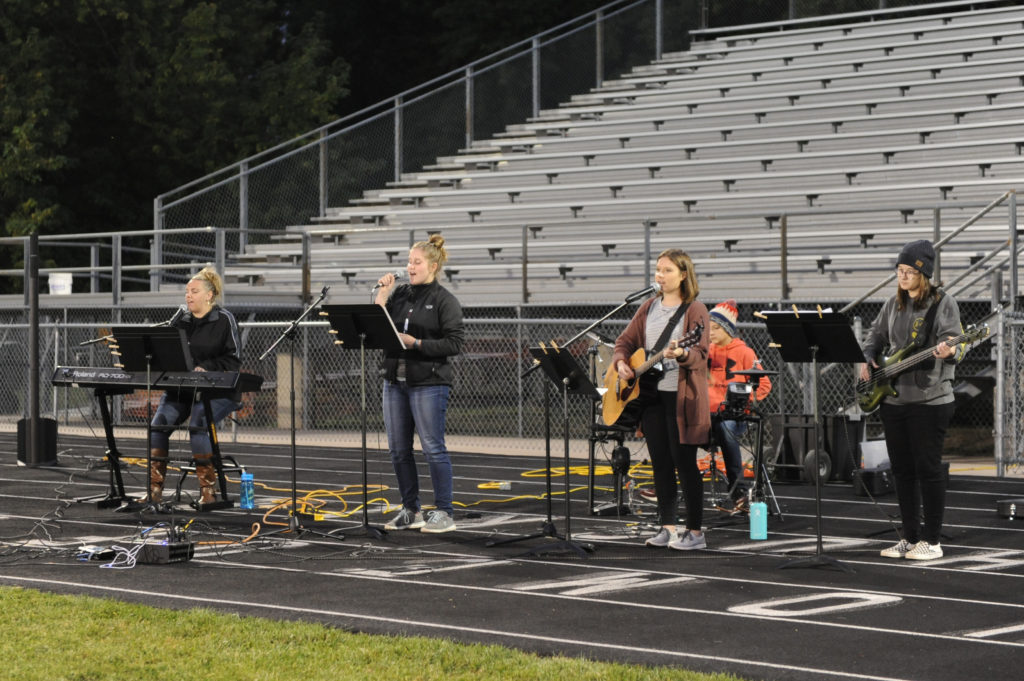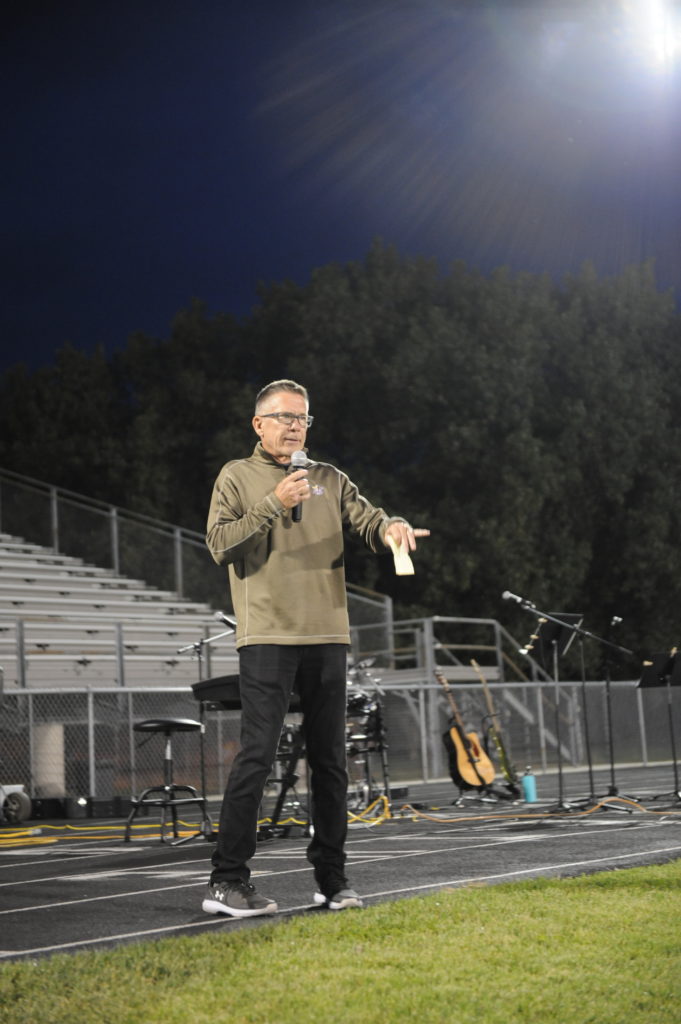 On Friday, Heartland faced Shelton for chilly afternoon game. Final score was Shelton 28, Heartland 0.
COMING UP: Next week is Homecoming Week at Heartland! Join us in cheering on the volleyball teams, football team, state golf contenders and the women's quiz bowl!
REMINDERS:
Monday – school picture day
Tuesday – all school pep rally @ 8:20 am
Friday – 2:00 Parade on main street, Pep Rally in theater to follow
Friday – Homecoming coronation and dance following football game
(dance ends at midnight)
Check the Heartland School calendar for ALL the weeks' events:
https://tinyurl.com/y6gg3v6n
Comments
comments
Powered by Facebook Comments