After a two week delay, the 2019 Henderson Home Show is this weekend, March 9, from 9:00 a.m. to 2:00 p.m. This year the Home Show will once again be held in the Heartland High School new gym.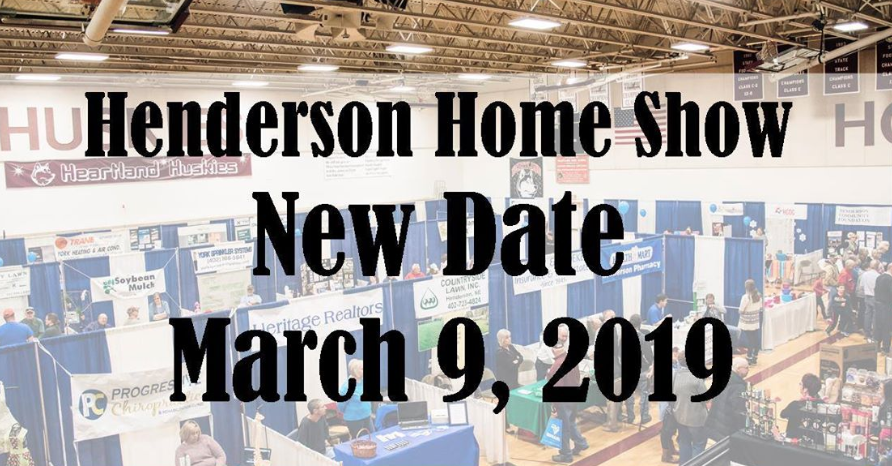 Despite the change in date, we still have a large number of local vendors and vendors traveling to Henderson for the event. You can anticipate seeing:
A & L Sales and Service
Air 1 Duct Cleaning
Anna's Toy Box
Balabans – Dorothy Balaban
BBQ Pest Control LLC
Bethesda Preschool
Bristol Windows
Cody Farrall Photography
Cornerstone Bank
Countryside Lawn
Critel Enterprises
Easy Lawn – Lawn Care
Easy Lawn Sprinklers
Elizabeth Goertzen Photography
Grace Children's Home
Hand Carvings & Art by B.J. Siebers
Heartland Schools
Heartland Band Parents
Henderson Child Development Center
Henderson COOP
Henderson Health Care Services
Henderson Irrigation
Henderson State Bank
Heritage Park
Hiebner Body Shop
Husker Crop Solutions
JH Carpentry & Renovations
Knight Construction, Inc.
Mainstay Communications
Noonday Collection – Kirsten Peters
Northern Agri-Services
Norwex – Lindsey Mierau
Pampered Chef – Christina Dose
Perennial Public Power District
Plains Equipment Group
Ratzlaff Farms
Really Posh – Reesa Real
Rodan + Fields – Tammy Ott
Samantha Scentsy
Signature Homestyle
The Greystone
Tupperware- Stefanie Johnson
Usborne Books – Sarah Nunnenkamp
Westfield Quality Care of Aurora
York Heating & Air
York Sprinkler Systems LLC

Various types of food will also be available for purchase throughout the day. From 7:30-9:00 a.m. there will be an all you can eat pancake feed to raise money for Henderson Community Foundation, in the cafeteria for a freewill donation. There will be a lunch option of either a Pulled Pork Sandwich or Sloppy Joe with Chips, pickle and dessert bar from PERKS and pizza and individual drinks from Henderson Foodmart.
In addition to vendors, door prizes and food, there will also be some new activities taking place during the Home Show this year.  Activities include:

In booth free activities for kids throughout the morning
Home Show Bingo
Heartland Robotics Team Demonstrations
We hope to see you on March 9 at 7:30 am for pancakes and then from 9:00 a.m. – 2:00 p.m. at the Henderson Home Show, located at Heartland Community Schools.  For more information visit www.HendersonNE.com.  
Comments
comments
Powered by Facebook Comments