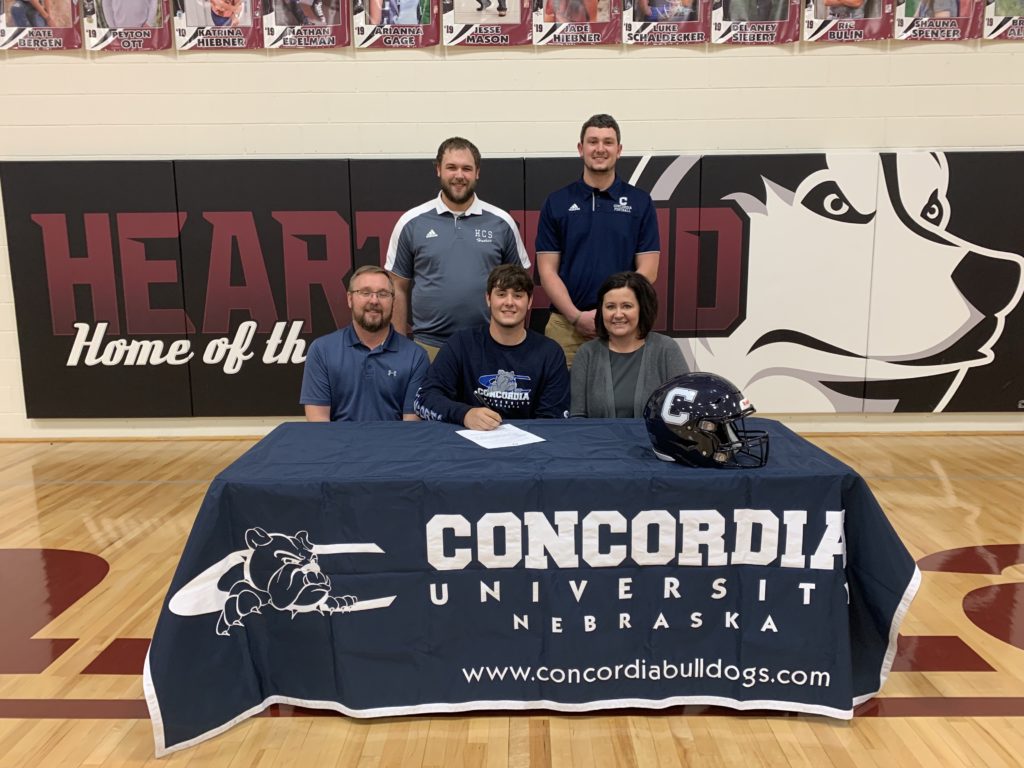 Peyton Ott, son of Justin and Tammy Ott, signed last Thursday, November 29, to continue his football career at Concordia University.
"When I first stepped onto campus, I knew it was the place to be," Peyton commented. "There was a great atmosphere, and I could really tell the coaches were going to be focused on not only bettering me as a player but also setting me up for the future. I'm really looking forward to working with the coaches and getting to work with a whole new group of guys."
He plans to major in Criminal Justice.
Comments
comments
Powered by Facebook Comments