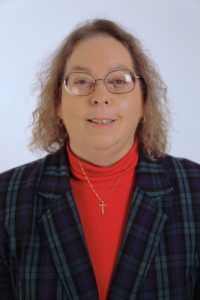 A new business joined Henderson's Main Street lineup in recent weeks. Gerhard-Burnham Counseling is now occupying a space at 1007 North Main Street next to Tri County Automotive. Behind the endeavor is Beth Burnham who refers to herself as an "inspired listener". 
Originally from Pennsylvania, Beth acquired a Bachelor's Degree in Clinical Sociology and a Masters in Clinical Mental Health Counseling. Her love for the counseling field took her all the way to earn a doctorate degree from Regent University. Putting those degrees to good use, she has a vast history of counseling experience that spans 30 years. This includes notable work in the areas of the aging, drug and alcohol rehab, psychiatric triage, adolescents with maladaptive sexual behaviors, first responders, and church staff. She has also enjoyed presenting at major counseling conferences including the American Association of Christian Counselors. Most recently she was a professor at Grace University instructing the newest generation of counselors while also doing some individual counseling. 
With the dismal closure of the college, Dr. Burnham was able to become an online adjunct professor for Regent University and also felt it was time for her to open her own practice in Henderson. She and her husband Sam have lived in the area for several years and have been part of the Henderson community for twelve. They attend church at Faith Evangelical Bible Church and Beth has enjoyed being a featured speaker to the mother's group (MUMS) there.
Due to a lack of mental health services in rural areas, she has a heart to help bridge that gap. Dr. Burnham will have an integrated practice where she will be able to serve individuals with different faith beliefs. She is available to see clients by appointment by contacting her at 402-908-8090 or by email at drgb1508@mainstaycomm.net.
To celebrate the opening of her practice, there will be a ribbon cutting ceremony at her office on Thursday, October 11, at 1:00 p.m. 
Comments
comments
Powered by Facebook Comments