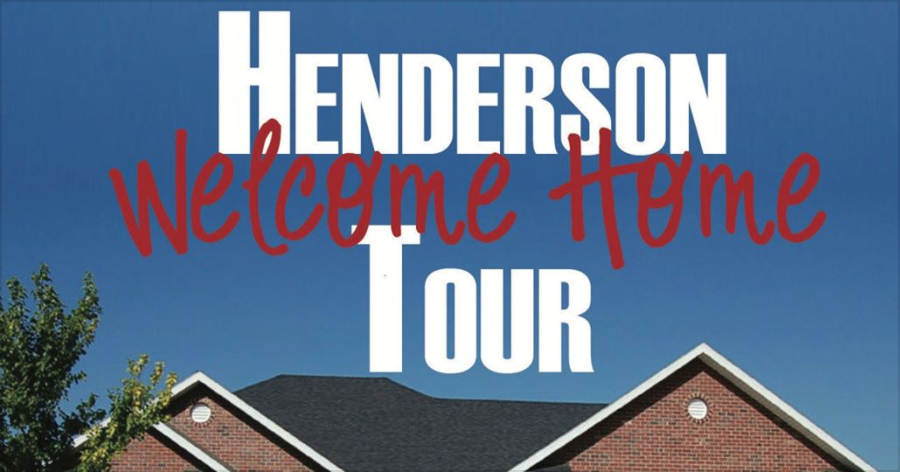 The first Henderson Welcome Home Tour taking place Easter weekend was a success with visitors from several communities and out of state touring inside local businesses, homes for sale, and homes for show during this self-guided tour. 
PERKS was the first stop on the tour featuring updates to the building since it was purchased in 2016 by Janet Miller. After looking at construction and renovation pictures, individuals toured the long-time Henderson restaurant to see how it has been transformed. The space has been updated to accommodate a café in front, small meetings and events in back, and space to bake cakes. Following pastries and coffee at PERKS, participants toured the rest of the properties at their own pace.   
At Henderson Foodmart, Kathryn Goertzen was on hand to talk about how the grocery store was purchased by a group of local investors five years ago. Since then, many areas of the store have been renovated and new energy efficient equipment has been installed. 
At the Hiebner & Friesen Construction spec house on 18th Street, LaRoy Hiebner was on hand to give tours of this open concept home. It was 1,632 sq. ft. and featured 4 bedrooms and 3.5 baths with a full finished basement, main level laundry, and black stainless steel appliances included. This house is currently for sale by Hiebner & Friesen Construction. 
Next door, the complete renovation house by Paul Buller was open for touring. This house was moved onto the property, and at 1,908 sq. ft., the house features 3 bedrooms, 2 bathrooms, an open custom kitchen, and a large garage and space to expand in the basement. This house is currently for sale by owner. 
Also on 18th Street, Mike and Jen Hiebner opened their house built in 2016 to showcase cabinets throughout the house from Custom Wood Products. Mike Wall, owner of Custom Wood Products, was also present to answer questions about commercial cabinetry, designing and building hand-crafted and hand-made furniture, creating custom signage, and providing laminate overlay services which are all products and services provided by his business.
Bergen Friesen Agency opened Ron & Penny Buller's house on Birch Street which is currently for sale. This house was built in 1972 and is 1,372 sq. ft. on the main floor with additional basement space. Tour participants were able to tour this house which has 2 bedrooms and 1.5 bathrooms.
Also for sale was Jennie Kliewer's house on 11th Street with tours being given by Kroeker & Kroeker Insurance and Real Estate. This home was built in 1963 and is 1,276 sq. ft. with 3 bedrooms and 1 bathroom. This house has an attached garage and has great potential as a starter home.
Mark your calendars for next year's Henderson Welcome Home Tour on Saturday, April 20, 2019. 
Comments
comments
Powered by Facebook Comments