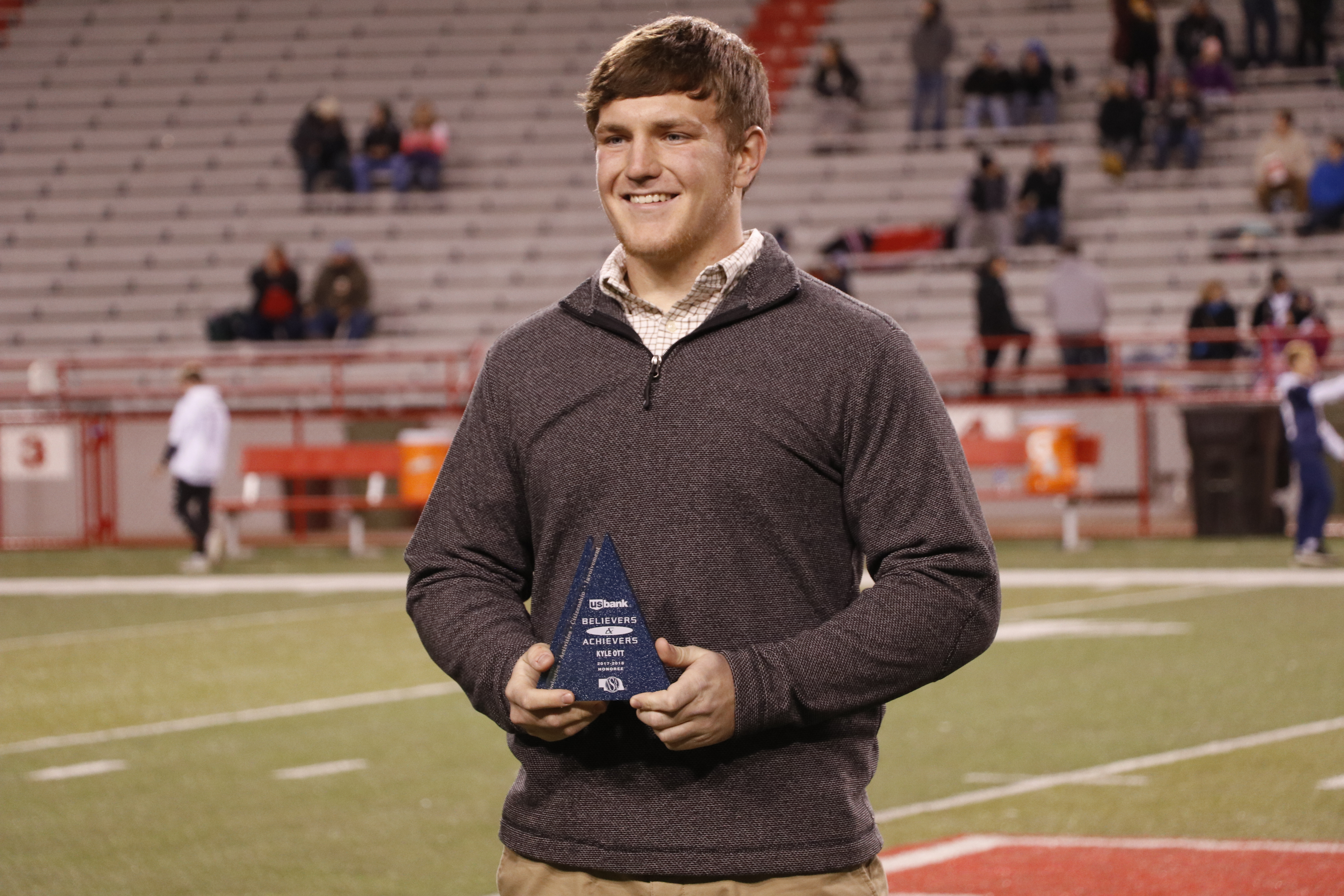 Heartland Senior Kyle Ott was recognized last week by the Nebraska School Activities Association and U.S. Bank as one of 48 Believers and Achievers in the state.
According to the NSAA website, "Believers & Achievers has been designed to reward high school students in Nebraska for their excellence in academics and participation in Nebraska School Activities Association activities."
Each school can nominate two senior students for the program. The candidates must have a cumulative grade point average of at least 3.75, participate in NSAA sponsored activities, and demonstrate other school and community involvement. Those nominated also had to submit a citizenship essay.
Reflecting on his selection, Kyle was quick to credit those around him. He commented, "It was very humbling to accept such an award, and it gave me a great opportunity to represent Heartland well. It would be nearly impossible for anyone to receive the Believers and Achievers award without support from teachers, coaches, and administration, on top of peers and parents. I am thankful to be surrounded by so many great people and to receive the support that the community and school gives to students at Heartland."
Kyle, along with a few others, received his award during halftime of the Class B State Football game in Lincoln. "It was a phenomenal experience," he described. "I was able to meet impressive students from around the state and stand on the field at Memorial Stadium while being honored for my involvement and achievements. I walked away encouraged to continue to achieve to the best of my ability as well as being very thankful."
After graduation in May, Kyle plans to attend college and continue his participation in track and field.
Comments
comments
Powered by Facebook Comments