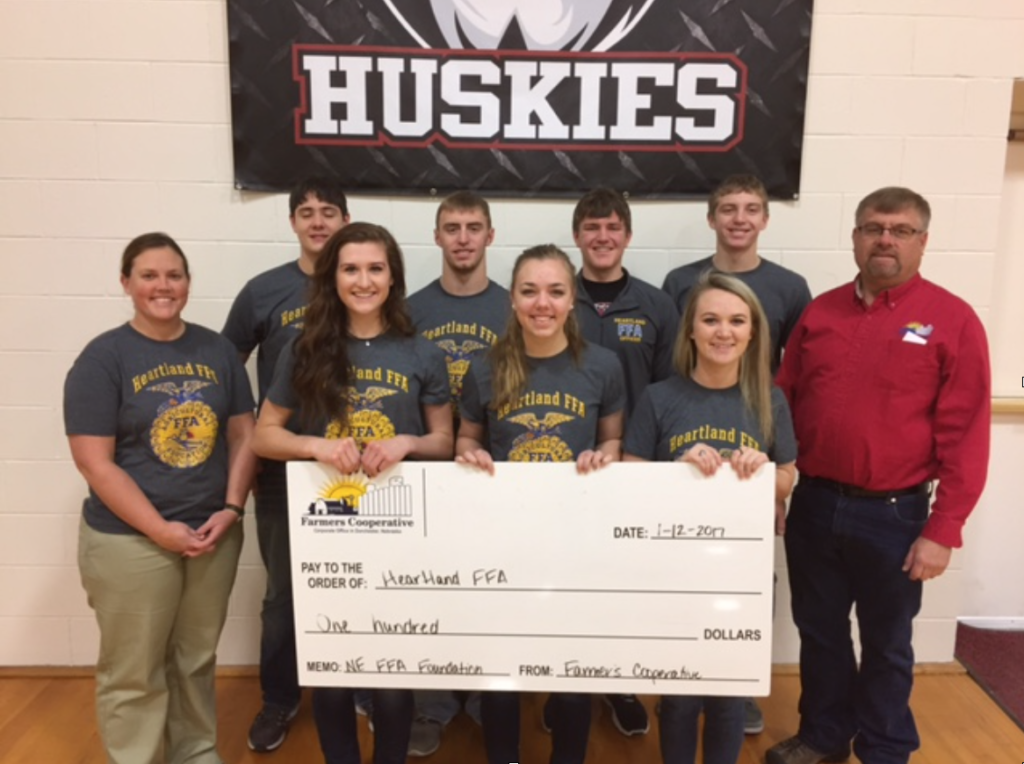 The Nebraska FFA Association has over 8,000 members and is continuing to grow their numbers. This association gives students all over Nebraska a chance to learn about the future of agriculture through education courses, competitions and activities. Farmers Cooperative has shown their support to the Nebraska FFA Foundation by partnering with Land O' Lakes and CoBank by donating $15,000 as a 6 Star Sponsor. The donation was then used to provide funding for the Ag Sales Contest, State Fair t-shirts, State Fair awards and State Convention support. Farmers Cooperative also invests in the Nebraska FFA program by serving as judges for competitions, working with FFA members during Farm Safety Camps, providing resources for members, hosting a career education booth at the State FFA Convention and helping at the Ag Sales Contest. Farmers Cooperative is happy to support youth agriculture because they are our future patrons, employees and citizens.
A unique component of the Farmers Cooperative support to the Nebraska FFA Foundation is the chapter grant program. The chapter grant program provides funding to local FFA chapters in the Farmers Cooperative trade territory. The 2017 FFA grant recipients were Auburn, Fairbury, Fillmore Central, Heartland, Lewiston, Norris and Wilber-Clatonia.
Heartland, one of the local grants, received a donation of $250 to host a welding competition. This competition includes Heartland FFA members as well as residents from the surrounding area. Judges for the competition are local welding shop owners and former instructors. They decided to host this competition in hopes that it will increase student's interest in the welding field and help prepare them for life's many challenges.
Comments
comments
Powered by Facebook Comments