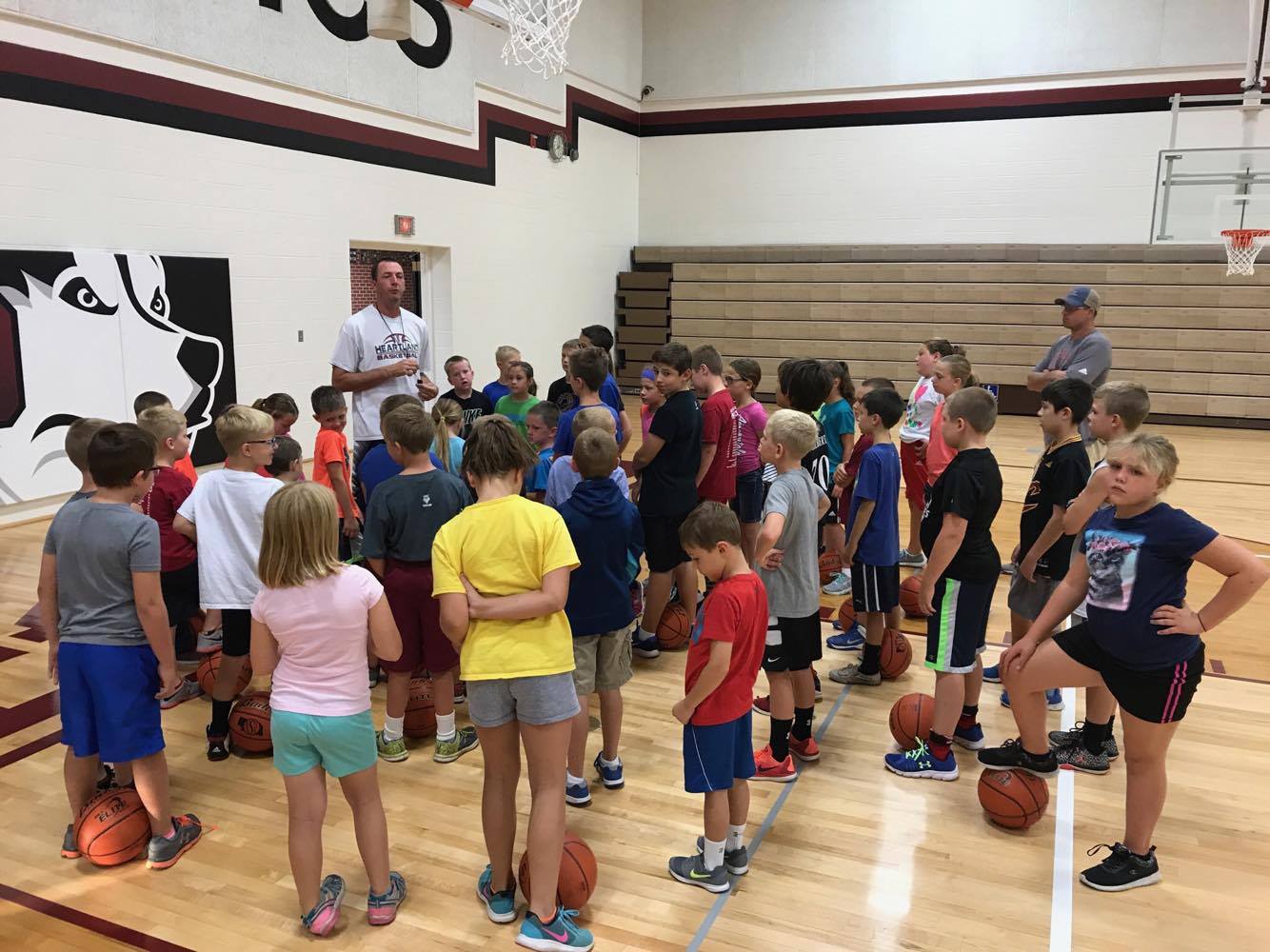 This morning, many elementary students woke up a bit earlier to attend a fall basketball camp. It was the first of four weeks of the program (Wednesday mornings each week) offered for free to students in 1st-6th grade in Heartland's newly renovated gym.
Boy's Basketball Coach and program organizer Clark Ribble explained, "Our Early Bird Basketball Program was created as a way to get kids in the gym and learn the fundamentals with caring, knowledgable adults. It seemed like a perfect opportunity to share our knowledge and passion for basketball and create excitement for the sport in our younger elementary students."
Coach Ribble commented that it was a great morning and a joy to have the kids in the gym together.
He also shared a special thanks to the following volunteers who helped make day one a huge success: Greg Veerhusen, Taylor Siebert, Jeff Gloystein, and Rick Bartek.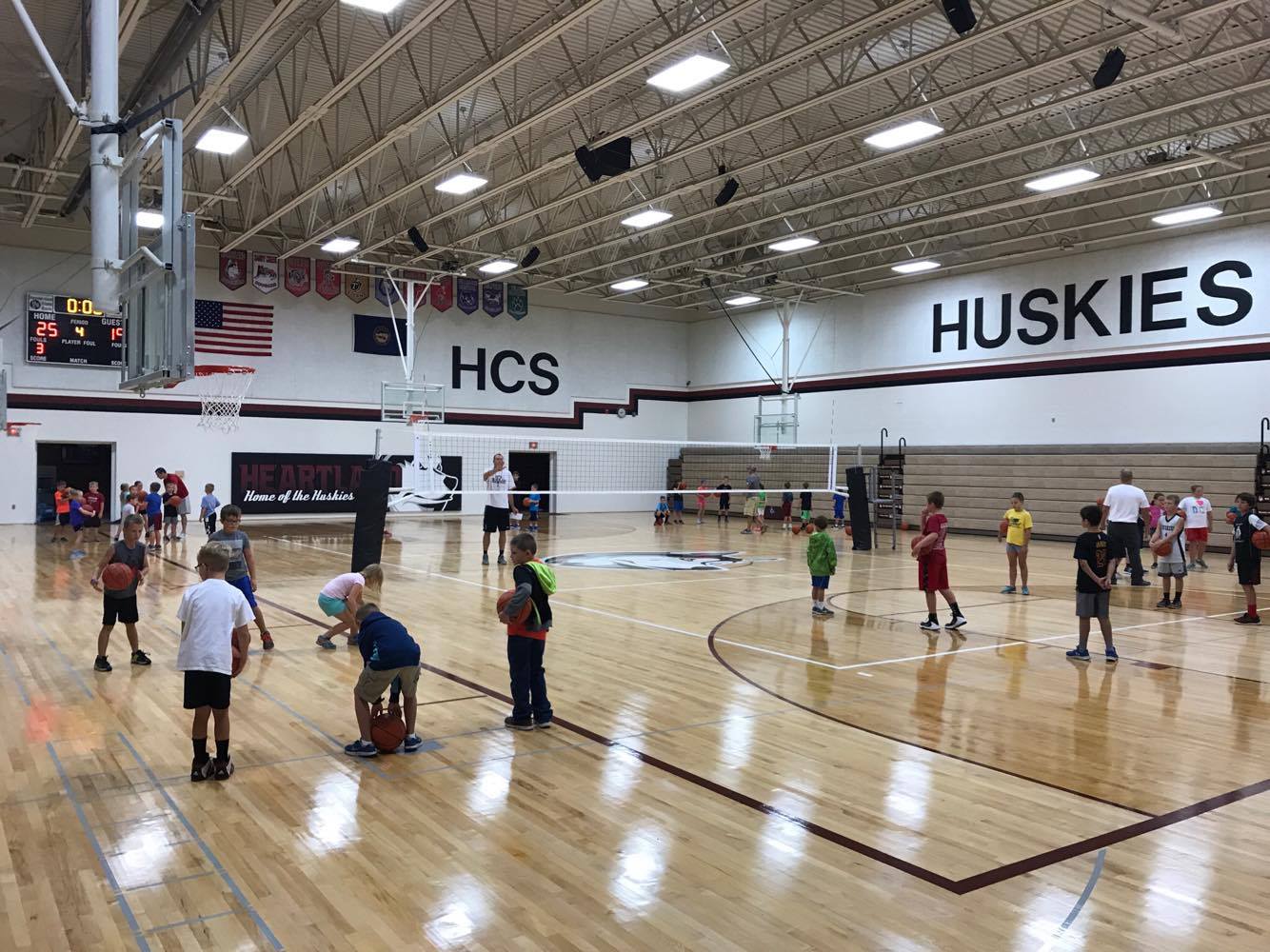 Comments
comments
Powered by Facebook Comments