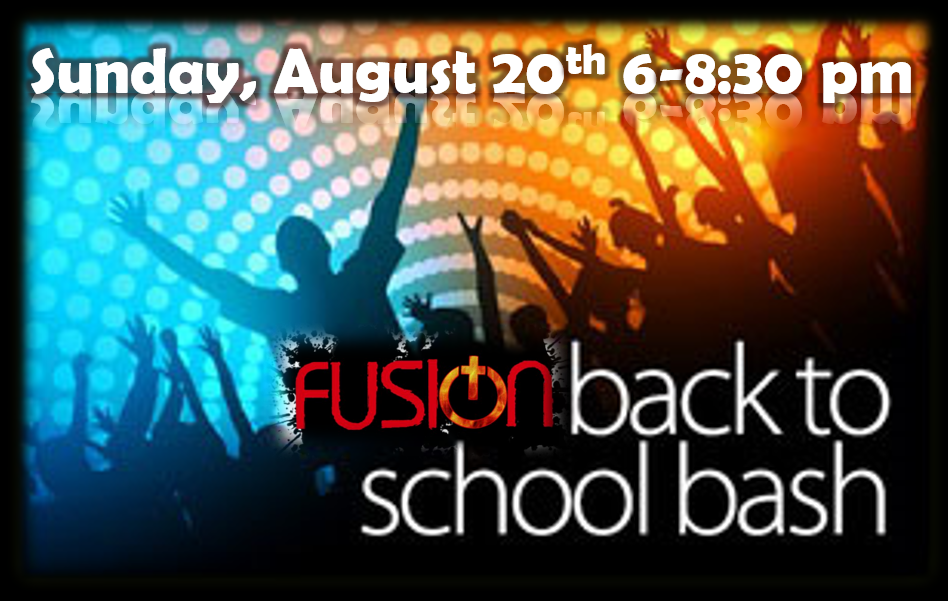 FUSION Back to School Bash
When: Sunday, August 20th from 6:00-8:30 pm
Where: Jim & Nora Ohrt's Barn
Who: All Youth in 7-12th Grade are invited
Speaker: Jason Regier
Yard Games – 9 Square in the Air, Spike Ball, and Human Foosball, Worship and a Giant Sundae Eating Contest with prizes for the winning team.
The Henderson area churches came together this summer to provide integrated youth group activities in order to promote community in churches & youth in the area, have fun and glorify God! The theme verse for this summer's gatherings has been 1 Corinthians 13 – the LOVE chapter. The cooperative attitude displayed by of the churches of the community to organize such events together is a unique characteristic of the community of Henderson and it is to be commended. This Sunday is the third event this summer. It will be a "Back to School Bash" organized by the Henderson MB Church. Bethesda Mennonite Church kicked-off the summer by planning a Pool Party in June. The FEB Church organized fun outdoor games & fellowship in July at the end of Community Days.
The FUSION "Back to School Bash" will be held at Jim & Nora Ohrt's Barn this Sunday, August 20th. There will be Yard Games – 9 Square in the Air, Spike Ball, and Human Foosball – available starting at 6 pm, with finger foods and snacks at 6:30 pm. They keynote speaker for this event is Jason Regier & worship will be led by Christine Quiring. Following worship there will be a giant ice cream sundae eating contest with prizes! It should be a fun event where youth from all the churches in the community can reconnect before school starts. Kids are encouraged to bring a friend!
Comments
comments
Powered by Facebook Comments