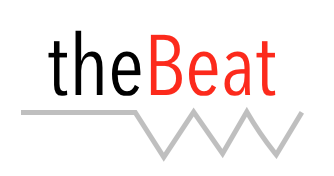 theBeat
Written by Shannon Siebert
Quote of the Day— "The Nebraska Men's Basketball Team opened conference play 3-0. The last time this happened, the animals inside Morrill Hall were roaming the Earth."  –Brad Dickson, Omaha World Herald
New Beginnings & Challenges 2017
THE STORY:  It's that time of year—promises are made, goals set, bad habits tossed, word for the year chosen, serious weight loss programs enforced, and yes that nasty tax prep begins. So it's out with the old and in with New Beginnings & Challenges in this odd 2017 year.
Take a Jump—into the ocean!
That's what motivational speaker/writer Jon Gordon does every New Year's day! Read his weekly motivational newsletter that can help keep you motivated throughout the year. I especially like his 20 Tips for a Positive New Year that he posted for 2016. My favorites he lists are #14 the No Complain Rule and #8 Get More Sleep! Take some time to read these 20 tips, print them out, and tape them to your calendar.
Challenges GALORE—
Locally there are a few already underway. Henderson Health Care's annual Wellness Challenge started their weigh-ins last week. It's a 12 week program for two person teams with cash prizes to boot! Check it out.
Faith Evangelical Bible Church is taking on a New Year's challenge by reading the Bible in a year. Those taking the challenge are using a unique chronological revised King James Bible making it a more doable 365 daily readings in the order events actually happened.  
Statewide, this year's challenges are prolific in connection with Nebraska's Sesquicentennial Celebration. First there is the Nebraska 150 Reading Challenge. Readers interested can download the challenge and look at the list of the best literature written from Nebraska. The book list includes old favorites like Willa Cather and Mari Sandoz, poet Ted Kooser, and the up-and-coming young adult author Rainbow Rowell.  It's a great list of 42 Nebraska books, and there are levels of prizes depending on how many you read.
The NE150 Challenge is an awesome fitness challenge that you really need to discover if you like logging your miles biking, climbing, hiking, running, walking, paddling, rolling, and swimming. Even the governor and first lady are logged into this challenge, and it's integrated with social media so participants can hashtag their progress with others enrolled in the program. The goal of course is for participants to log 150 miles by the end of 2017 doing any of the above activities. The challenge site lists all sorts of fitness events across the state and other helpful information locating trails.    
New Beginnings & Good Timing—
This is as brand spankin' NEW as it gets! Bret & Laura Jost welcomed the first 2017 baby in York County on January 4th at the Henderson Hospital! What an honor that our local hospital gets the dibs on the first baby delivered in York County this year. Congrats to the Josts and their new daughter, Isabel Marie.
theBeat
Despite it being an odd year, 2017 has plenty to offer in the way of making new beginnings and taking on a variety of challenges. The Nebraska 150 Celebration website is awesome and has other great "150" initiatives and events that all ages can enjoy. Get out of your rut this year and take some time to discover what's out there to change up and challenge your routine. 
What to say to your friend who doesn't know what it's like to be in a zone…
Talk to Heartland Junior Lane Huebert—he knows! He scored a career high 40 points in the Wesleyan Holiday Tournament basketball game against BDS. Huebert was so in the ZONE that he scored 17 of the team's 30 points in the first half including three 3's! He was recently named the York News Times male athlete of the week for his outstanding offensive performance in the Wesleyan Holiday Tournament. 
What's everybody talking about…
The second annual York County Ag Expo held at the Holthus Center January 11 & 12. Besides plenty of ag related vendors showing their stuff, there are some nice raffle prizes—Yeti coolers, an LG Smart TV, a set of 4 tires, beef, tools, and more TBA. 
———————————————————————————————————————
What to Read
"The Reading Promise:  My Father and the Books We Shared"
by Alice Ozma
Love, love, love this book! Written as a memoir by Ozma about her father's promise to read aloud to her for at least 10 minutes for 100 days. It went way beyond the first 100 days and eventually morphed into what they called "The Streak." And what a "streak" it was beginning when Alice is in 4th grade until she goes off to college—8 years! The ritual becomes more meaningful to both of them as they navigate many personal trials and obstacles. This book is certain to inspire parents to READ, READ, READ to their children!
Word for the day:
Handsel
\HAN-suh l\
noun
Definition:  1.  a gift or token for good luck or as an expression of good wishes, as at the beginning of the new year or when entering upon a new situation or enterprise.
2.  a first installment of payment.
My grandfather's handsel to me was a silver dollar every New Year's Day.
Comments
comments
Powered by Facebook Comments