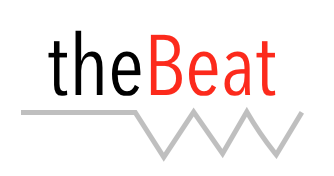 theBeat
Written by Shannon Siebert
Quote of the Day—"Get ready for a wacky schedule," said Nebraska Volleyball Coach John Cook after the Huskers beat TCU in the second round. Guess he knew what he was talking about because apparently when you have such a hot regional, ESPN decides when and if you play on TV—Friday at 11 AM.
It's Christmas Time
THE STORY:  Feeling that annual holiday season rush/panic? If so, check out these local opportunities that are sure to provide a sense of peace and remembering the reason for the season.     
'Tis the Season to GIVE
The Heartland National Honor Society, FFA, and FBLA join forces this month conducting an annual Holiday Food Drive. The food collected from December 12-20 will be distributed to individuals and families in need before Christmas. This is an excellent giving project and it's easy to participate by bringing the designated foods for each day of the drive. For more information, contact Heartland NHS advisor Nora Ohrt at nohrt@heartlandschools.net. Here's a link to the Heartland website where the details of the food drive are on page 11 of the December newsletter.
And not to be outdone, Henderson Health Care Services has a canned food drive called Hunger Games through December 15. Just drop off the suggested food items in the box located inside the entryway to the clinic. 
Looking for a way to give an anonymous gift? Chamber Bucks are great for giving to someone who is in need. They may be purchased at the Henderson Chamber of Commerce and can be redeemed at many local businesses that are Chamber of Commerce members. The bucks can buy essentials such as groceries, gas, and gifts. Just slip them in an envelope and put them in the mail. Contact the Henderson Ministerial Council if you need names of folks who could use the Chamber Bucks. 
Jingle Bells, Jingle Bells, Jingle All the Way-
Oh what fun it is to sing at the Heartland School today! Dash on over to the Heartland Community School for their annual holiday concerts! Music is restorative and there is plenty to be heard this Christmas season. Heartland Community School will be having two Holiday Concerts in the next few weeks that are sure to bring delight! The K-6 Holiday Concert will be on Thursday, December 8, when the elementary students will be performing special Christmas music at 2:30 and 7:00 p.m. The 6th-12th grade Holiday Concert will be held on Monday, December 20, at 7:30 p.m. A cookie social will follow in the school cafeteria.
Away in a Manger
Most area churches have a Christmas Eve Service, but here's a special one you might enjoy. The Mennonite Brethren Church is hosting a unique "Christmas Eve at the Barn" at the Henderson Mennonite Heritage Park on December 24 with services at 4:30 and 6:30 p.m. It will feature the Christmas story, live animals, cookies, and hot chocolate. There is limited seating for this event so you need to let them know if you plan on attending. Here is their Facebook post with the details: MB Christmas Eve Service.
Here's another gem you won't want to miss. Bethesda Mennonite Church will feature a Christmas singing program by this outstanding locally grown group "The A*Men" on Sunday, December 18, at 6:00 p.m.
the Beat
These are just a few opportunities in our area to find ways to remember and celebrate Christmas in meaningful ways. Kick that rushing around, panic filled race towards Christmas and enjoy what our churches, community, and schools have to offer.   
What to say to your friend who likes music & football…
Get your tickets to the Music City Bowl in good ol' Nashville where the Nebraska Cornhuskers will be battling the Tennessee Volunteers on December 30. The football season didn't end the way most Husker fans imagined, but there's always hope to end the season on a better note with a solid bowl appearance. GO HUSKERS!———————————————————————————————————————
What to Read
"When Breath Becomes Air"
by Paul Kalanithi is a must-read memoir of a dying man's deep reflection on his own life and its meaning. It's not a long book since he died only 22 months after being diagnosed with stage four lung cancer, and as his illness quickly progressed, he was not able to completely finish the book he so desired to leave behind. Before turning to medicine, Kalanithi had completed two B.A.'s and a M.A. in literature at Stanford along with a Master of Philosophy at Cambridge. He then graduated cum laude from the Yale School of Medicine so he was well equipped to write his final memoir. At the age of 36, he was nearly completed with a rigorous neurological residency and neuroscience training at Stanford when he discovered he had terminal cancer. His life was forever changed and he writes with clarity the deep emotions, thinking, and faith he encounters. There is so much packed into this short book about what makes a life worth living and well worth the read.      
Word for the day:
Manna
noun
\MAN-uh\
Definitions:  1.  any sudden or unexpected help, advantage, or aid to success.
2.  the food miraculously supplied to the Israelites in the wilderness. Ex. 16:14-36. 
The anonymous check she received in the mail right before Christmas was like manna from heaven.
Comments
comments
Powered by Facebook Comments