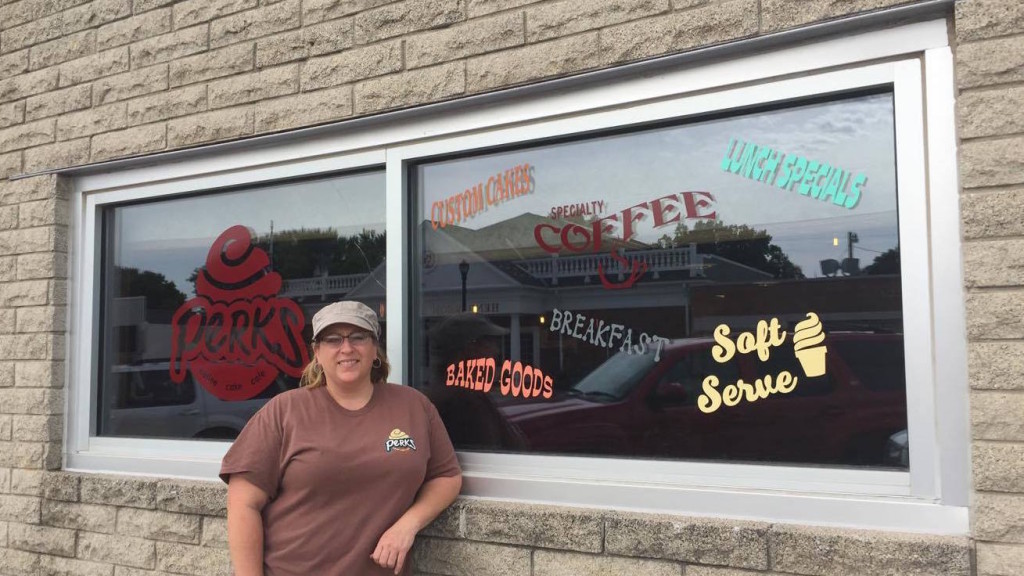 In unusual fashion, the Main Street of Henderson was lined with cars and bustling with excitement on the morning of Saturday, July 2. After 16 weeks of renovation to the former Dutch Kitchen, area residents shared their delight for the opening of Perks, a new cafe and coffee shop, by flooding through the doors. There was no more peeking through windows for the curious–they were free to walk right in to enjoy the fresh atmosphere and great food and drink.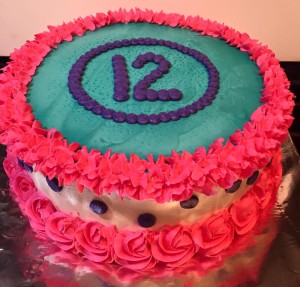 Behind this new endeavor is the friendly face of Janet Miller. After working for the state for 20 years and moving to Henderson a year ago, she was ready for a career change. A cake business that she had already been doing for 10 years plus the closing of Henderson's only downtown cafe was the perfect opportunity combination.
At first, the idea of starting a business and acquiring the building was daunting. Janet turned to Henderson Chamber Director Kelsey Bergen for help. From there, Kelsey was able to connect her to valuable organizations and people to devise a business plan and explore financing options.
In March, Janet closed on the building and faced a mountain of demolition and renovation. Several family members, friends, and community members pitched in to help move the plans along. The magnitude of work put into the building is easily evident to those who observed the before and after. Now, a rustic feel welcomes guests and puts them at ease (while also giving them a chance to admire all the details). The two bathrooms also received complete overhauls. Janet credits David May of Amayzing Construction and Plumbing for a large portion of the labor. Henderson residents often saw the lights on into the late hours of the night as the crew prepared to open.
The name "Perks" came after much deliberation but ultimately hit her in an epiphany moment about enjoying the perks in life including things like coffee, cake, and conversation.
While all of the serving details are being sorted out, the plan is that Perks will be open from 6:00 a.m.-5:00 p.m. on Monday-Friday. They will be serving breakfast and lunch. Breakfast includes made-to-order items like french toast, eggs, and pancakes and is available all day. Lunch features a daily special while also including burgers and fries every day. Also available will be coffee and specialty espresso coffee drinks, cake, ice cream, and pastries. They will be open on Saturdays from 7:00 a.m.-2:00 p.m. and closed on Sundays. In the future, they may be open one evening a week. If you are unable to sit down and enjoy your meal, you can call and place an order for takeout.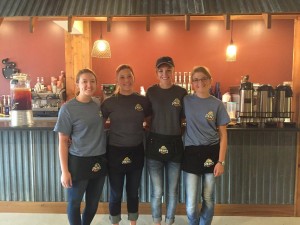 Perks brews Canyon Coffee from Lincoln that is roasted and delivered within two days. This is the same coffee served at Bagels & Joe, so bagels are also available to enjoy at Perks or order in larger quantities. Ice cream can also be ordered in larger amounts by calling ahead. Tables will be set up in the back room for overflow during the week, but the room will also be available to rent for meetings and events.
While many have already ordered the delicious cakes that Janet specializes in, for those who have not, she is able to create all different designs and flavors. She also makes cupcakes and coffee cakes. While she would prefer a two-week notice for the order, you can still contact her to check if it's less than that window of time. If you order a birthday cake, you will also have the option of buying ice cream at a discount.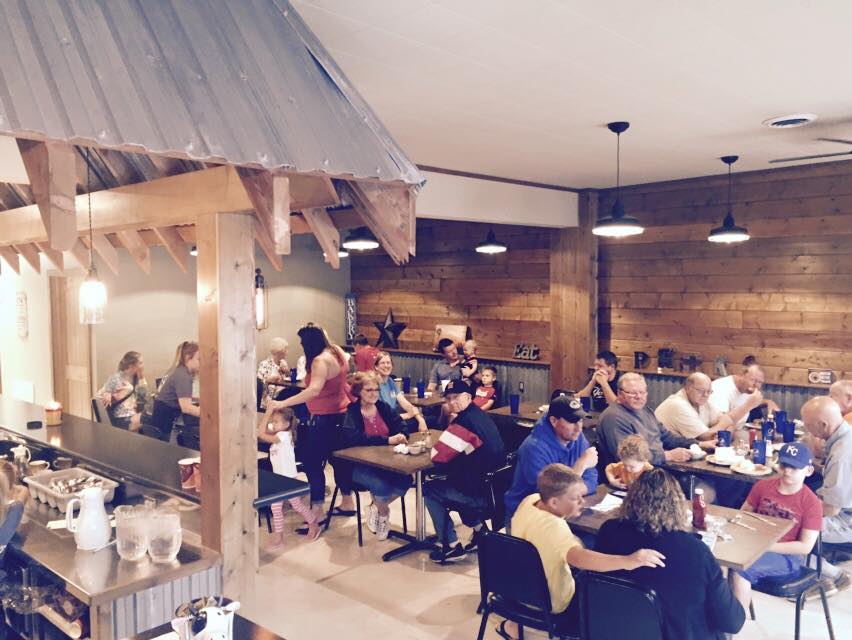 "My hope would be that Perks would be used as a hangout place," commented Janet. She envisions all age groups enjoying the atmosphere throughout the day. Catering to this idea, Perks also offers free Wi-Fi.
As far as the community response, Janet has heard a repeating chorus that a place like this was needed and welcomed. While she was combing all the little perks in life to create a new cafe and business name, it seems to be the Henderson community who has received a great benefit in it all.
Find Perks on Facebook for information, menus, cake pictures, and specials here:Â https://www.facebook.com/JPERKSLLC/
Their phone number is 402-723-5430 and their email is perks.hende@gmail.com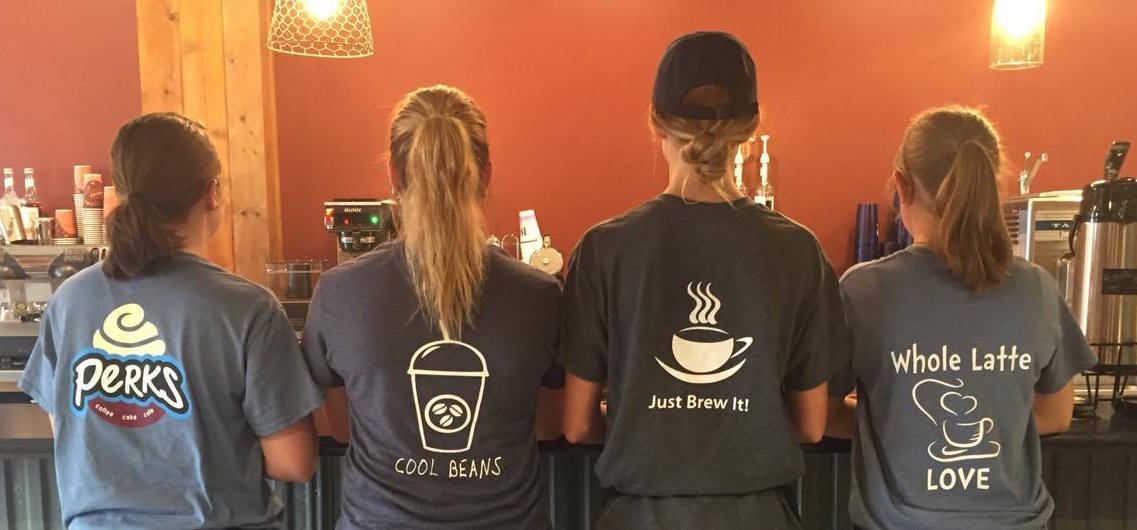 Comments
comments
Powered by Facebook Comments