A great Nebraska author, Stephanie Grace Whitson, will be featured at this year's Bluestem Writers Workshop. Most of her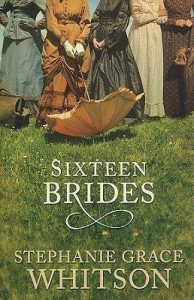 over 30 books are historical fiction with stories about Native Americans, the Civil War, early pioneers in Nebraska, romance, quilts, and much more. Whitman will be speaking during the traditional Faspa lunch and will conduct one writing session during the workshop. An author's table will be available for book signing as well.
All writers from novice to advanced are welcome to participate in the Bluestem Writer's Workshop at the Henderson Mennonite Heritage Park Saturday, June 25, 9:30 a.m.-3 p.m. This is a place inspired one day workshop where writers will discover their stories during directed writing and reading sessions held at the Immigrant House Museum, Country Mennonite Church, and Epp Barn. 
Participants may register by emailing mshannon.siebert@gmail.com or call 402-723-4632. The registration fee is $45 and the deadline is June 19. More information on the event can be viewed at www.hendersonheritage.org at the event tab. The workshop is sponsored by the Bluestem Bookclub and all proceeds will go towards the Henderson Mennonite Heritage Park. 
Comments
comments
Powered by Facebook Comments