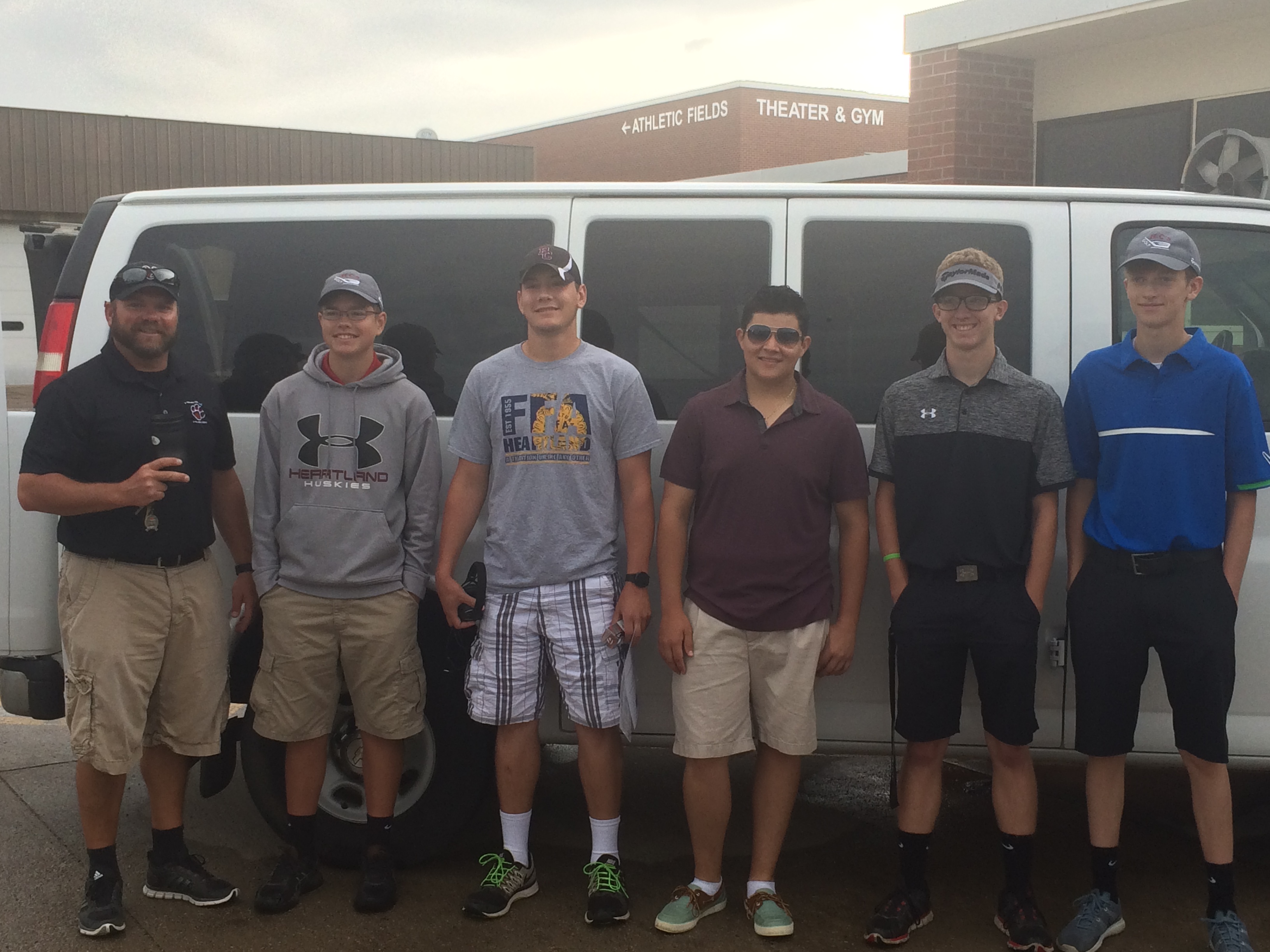 On May 16, the Heartland Boys Golf Team won their district and qualified for the Nebraska State Golf Championship for the first time in school history. Team members this year included Freshman Benjamin Mestl, Sophomores Hayes Oswald and Jaden Regier, and Seniors Matthew Buller and Jose Romo. The boys were under the direction of new coach Matt Maltsberger.
The Class D State Golf Championship was held at Lake Maloney Golf Course in North Platte on Tuesday, May 25, and Wednesday, May 26.
On day one, Regier shot a 90, Mestl 91, Oswald 95, Buller 110, and Romo 122.
Day two concluded with Mestl scoring 88, Regier 92, Oswald 101, Buller 102, and Romo 110.
The team finished 11th at the meet. Coach Matt Maltsberger commented, "I was extremely proud of our boys. Our team score stayed really consistent throughout districts and into state. That tells me we played our game and didn't let the moment rattle us. State is a great experience that is totally different then the yearly tourneys we compete in, and our boys did their thing with a tremendous amount of pressure."
Congratulations to the team on their milestone year!
Click the photos to view
[slickr-flickr search="sets" set="72157668172089870″ items="20″ type="gallery"]
Full results can be found here:Â http://www.ghintpp.com/nga/TPPOnlineScoring/ResultsStroke.aspx?type=players&id=492
Comments
comments
Powered by Facebook Comments