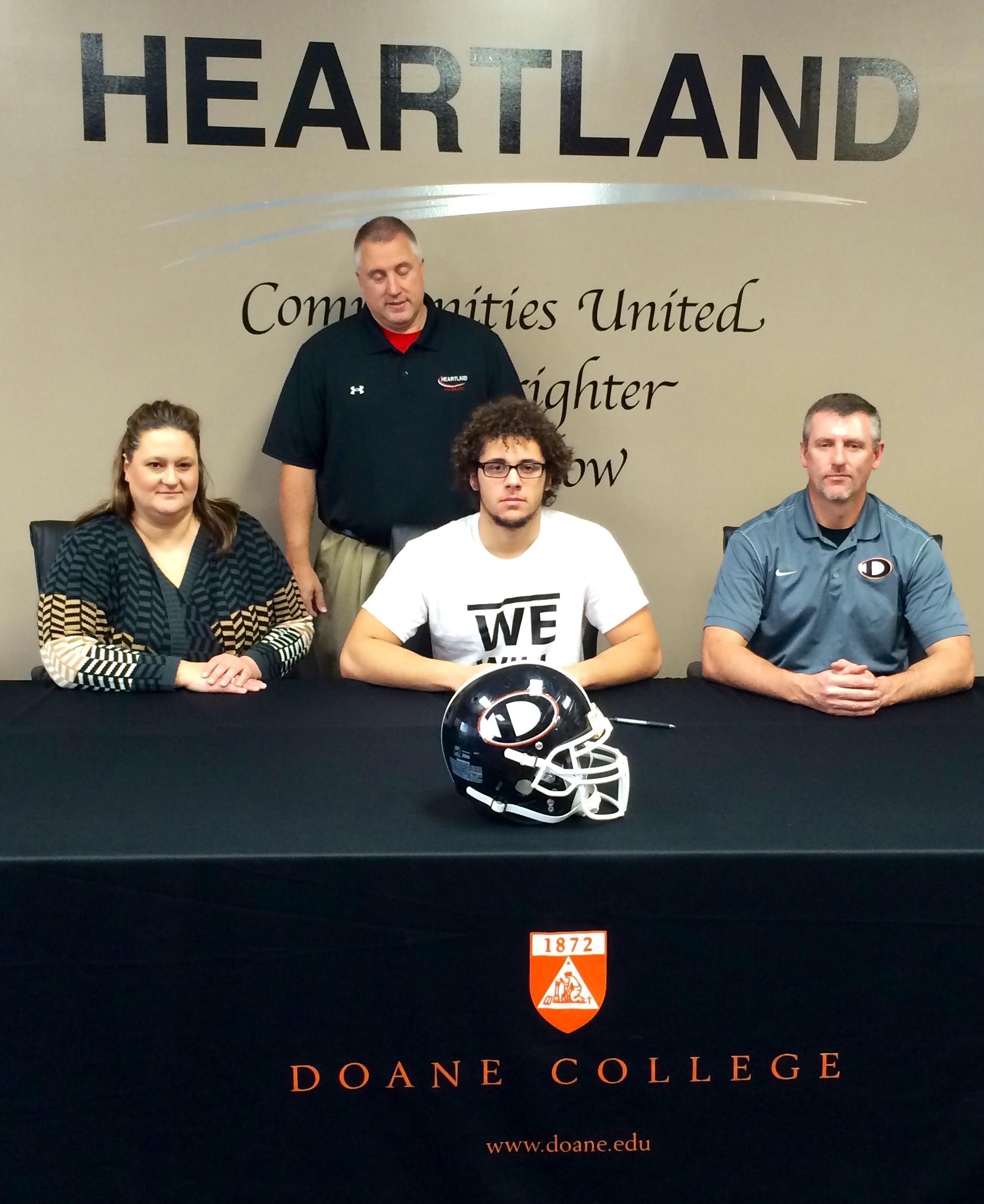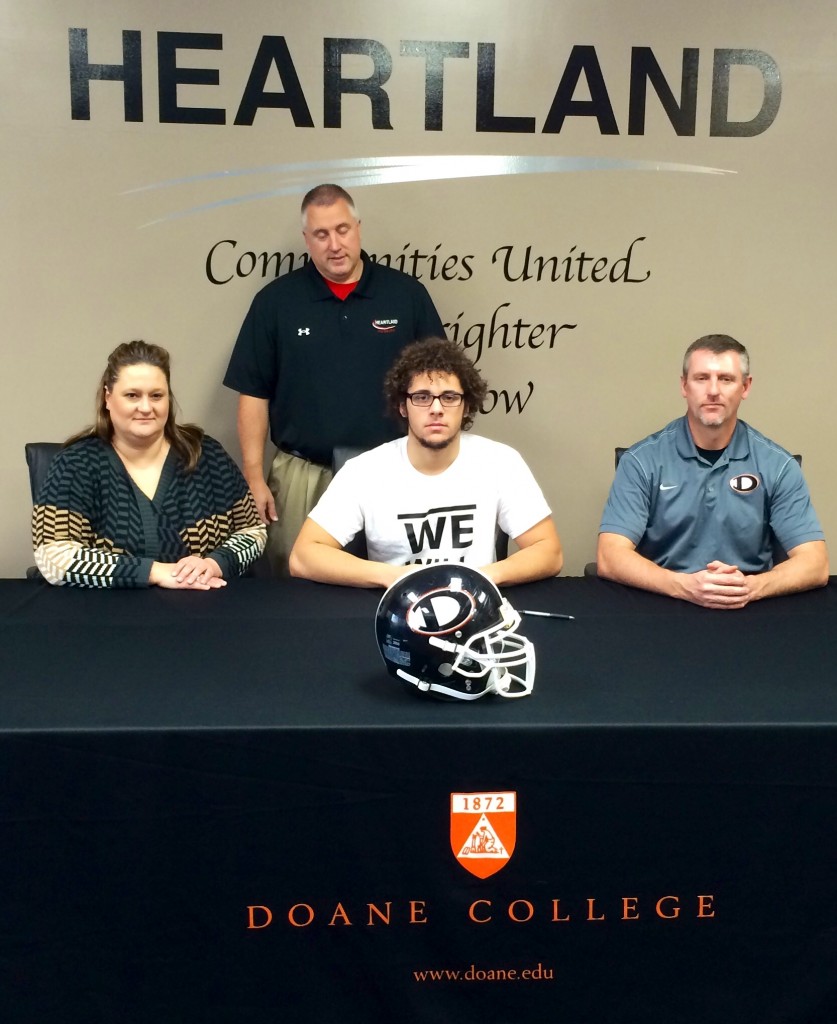 Last Friday, Heartland senior Keshawn Camacho signed a letter of intent to join the Doane Tigers Football Team.
Camacho has been an outstanding athlete at Heartland and will now be able to take his skills to the college level as a linebacker for the Tigers. This past fall, he helped lead the Huskies through their undefeated season until their loss to Bruning-Davenport/Shickley in the quarterfinals of the state football playoffs.
At Doane, Camacho plans to study business.
Comments
comments
Powered by Facebook Comments