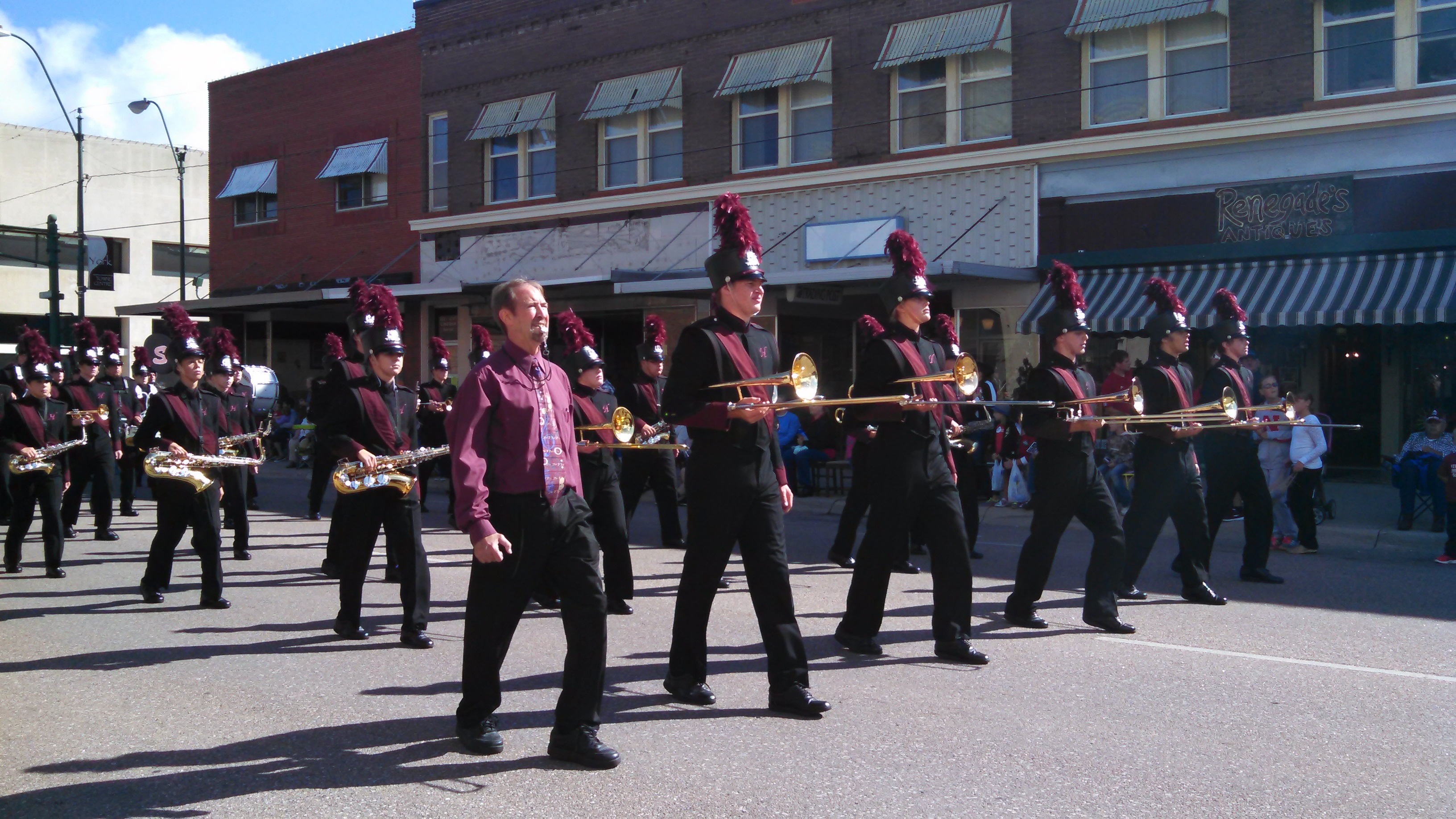 Heartland is preparing for gold at Harvest of Harmony again on October 4th in Grand Island. The Heartland Band strives to be the best they can be by coming in before school starts on mornings leading up to the day of the parade.
Intense focus, great memorization, and hard work is what it takes for this band to march up town in the heat, rain, and frigid weather. All those things might help Heartland win Best Overall Band again this year, but diligently working towards team unity, taking pride in the band program, and not focusing so much on a medal will help this team perform to their potential.
Drum major Tierney Casper said, "We've really improved by working hard and we've almost reached our full potential. I see good things ahead for us." Band director Royce Schweitzer said, "I'm really please with our work ethic, preparing constantly, and our straight ranks and diagonals. All parts are heard and I'm very pleased with our sound."
Heartland will be entry number 133 in the parade. Head to downtown Grand Island to catch their performance this Saturday, October 4th.
By Heartland Sophomore Kori Siebert
Comments
comments
Powered by Facebook Comments