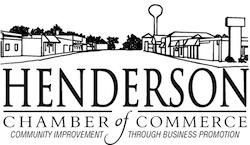 The 2014 Henderson Home Show is quickly approaching, so mark your calendars for Saturday, February 22, from 9:00 a.m. to 2:00 p.m.
This year the Home Show will be held in the Heartland High School North Gymnasium.
The list of vendors registered for the Home Show continues to grow, with more vendors registering each day. You can anticipate seeing:
Henderson Chamber
Lacey's Travel/Mary Kay
Henderson State Bank
Northern Lawn & Underground
Sutton Vision Center
Perennial Public Power District
Balabans
Cornerstone Bank
Friesen Landscaping
Mainstay Communications
York Heating & Air Conditioning
Galway Creek Golf Course
Critel Enterprises
Ratzlaff Farms
York Hearing Aid Center
Heritage Park
Henderson Community Foundation
In addition to the vendors promoting their products and services, there will also be 25 educational activities for kids and adults through the Edgerton Explorit Center. These FREE activities are sponsored by Henderson State Bank.
Various types of food will also be available for purchase throughout the day. From 7:30-9:00 a.m. there will be an all-you-can-eat pancake feed put on by the Henderson Chamber of Commerce in the cafeteria for a freewill donation. The Hospital Auxiliary will also have baked goods for sale throughout the day and a variety of items for lunch, and the Jr. Auxiliary will be selling homemade ice cream.
If you have any questions concerning the Home Show or would like to have a booth, contact the Henderson Chamber at (402) 723-4228 or hchamber@mainstaycomm.net. There are only a few spaces left and Friday, February 14, is the last day you can register a Home Show booth, so contact the Chamber as soon as possible.
Comments
comments
Powered by Facebook Comments