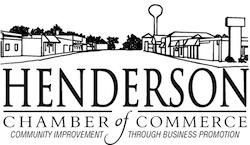 Are you looking for straight up, tangible, walk-away, "ready-to-use" strategies that are guaranteed to make 2014 YOUR most profitable and "stress-free" year yet? Then don't miss this JAM packed, enthusiastically intoxicating session driven by one of Nebraska's top entreprenuers who will share real life experiences, both personal and of business owners he's consulted with, that have made it through the most severe economic storms of our time, how they did it, the strategies that work best right now and where Nebraska businesses are headed in the future.
Johnny Schrunk is going to challenge all attendee's to a "DEAL", you're certainly not going to want to miss!  If you're looking to seriously GROW your business and learn how to "get out of your own way" and start REALLY making progress in 2014, then don't miss this presentation.  Also included will be an inside look into how many businesses in Nebraska have failed, who is making the big times, and the latest Sales & Marketing strategies that the most profitable businesses are using, and MORE…
The 2014 Celebrate Henderson Chamber Banquet is quickly approaching, on Monday, January 27 at 6:30 p.m. at the MB Church.  In addition to speaker, Johnny Schrunk, this year's banquet will include a meal, business milestone awards, and the presentation of the Friend of Henderson Award.
Any business that reached a milestone last year in 2013 can be recognized at the 2014 Chamber Banquet if they contact the Chamber Office prior to the event.  Businesses do not need to be Chamber members in order to be recognized, but they do need to serve the Henderson area.  Milestone awards will be presented in five year increments.
The Henderson Chamber of Commerce Banquet is a community celebration and is open to anyone who is interested in attending from community members to business owners. Tickets must be purchased by Friday, January 24, at the Chamber Office.
The Henderson Chamber of Commerce is a nonprofit organization working toward community improvement through business promotion.
Kelsey Bergen
Comments
comments
Powered by Facebook Comments