It's that time of the year when we look for recipes that require our oven because the extra heat is welcome! Here is a simple recipe for banana bread that will not only help warm you up, but also make your house smell delightful. It also freezes well, if you can wait!
Basic Banana Bread
Ingredients
2 cups flour
1/2 teaspoon baking powder
1 teaspoon baking soda
3/4 teaspoon salt
1/2 cup oil
2 eggs, beaten
1 cup sugar
1/2 tsp vanilla
3 bananas, mashed
3 tablespoons milk
Add in any extras you want such as nuts or chocolate chips
Mix dry ingredients, and then beat together remaining ingredients separately. Add the dry ingredients to wet ingredients and mix together. Pour into a greased loaf pan and bake at 350 degrees for about one hour. Put the loaf on a wire rack to cool. Enjoy!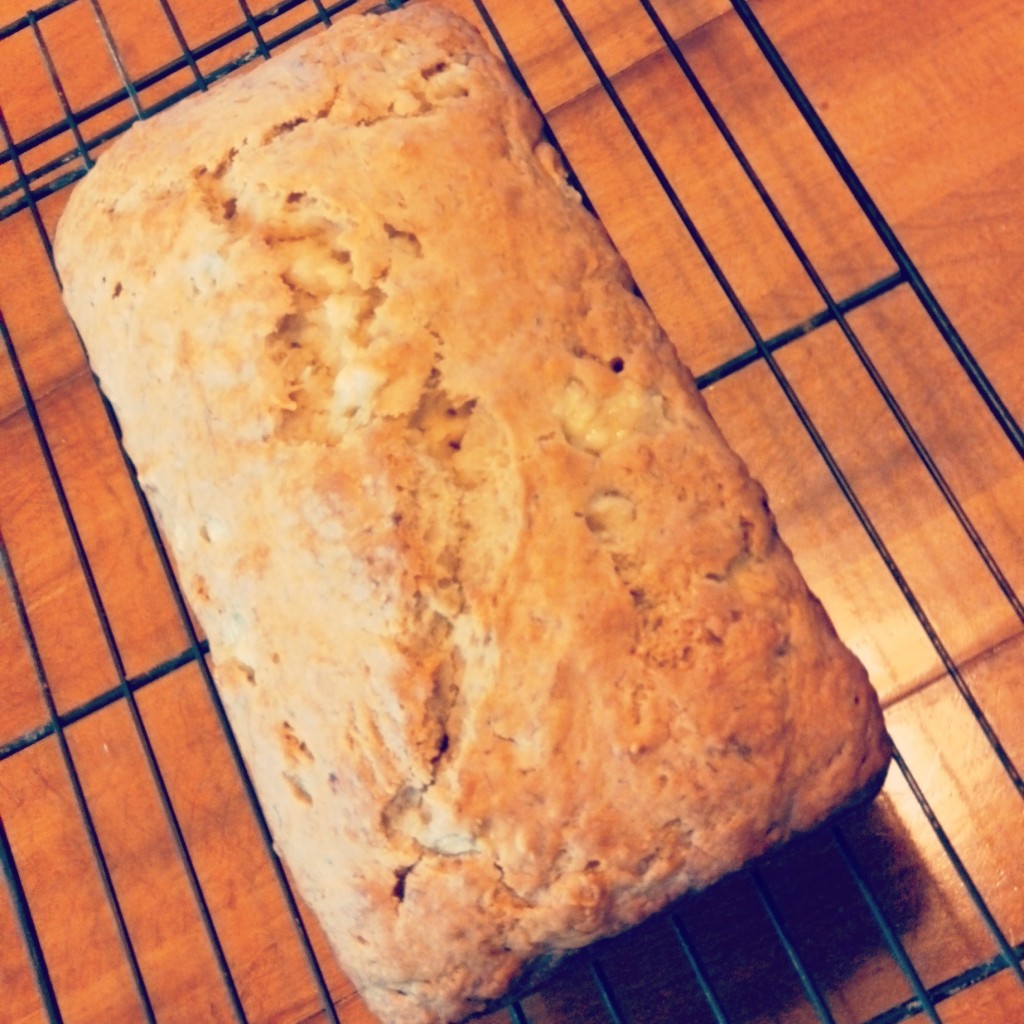 Comments
comments
Powered by Facebook Comments