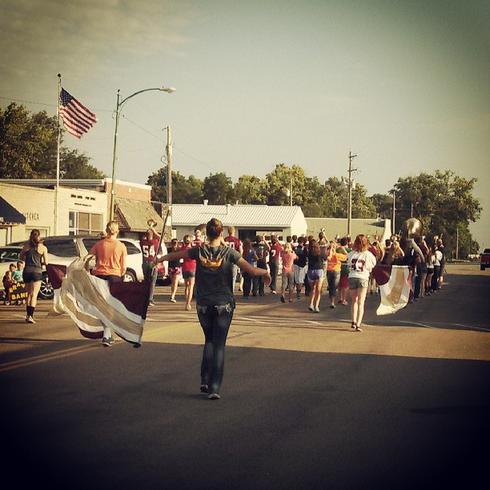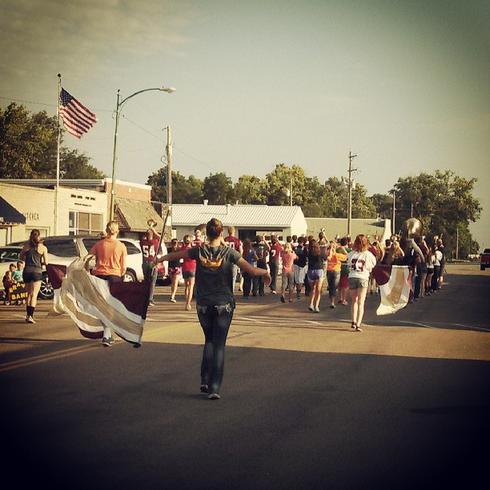 Although Heartland is known for a tradition of excellence in band, this year they accomplished the greatest victory they've ever had. Out of 95 bands at the Harvest of Harmony Parade in Grand Island that took place October 5, the Huskie band was named the best band of the entire competition.
"I thought at the beginning of the year that we had the ability to do something great," said band teacher Royce Schweitzer.
His intuition was further proven when the band won the Yorkfest Parade at the beginning of September.
With this victory accomplished, they took their momentum to prepare for the Harvest of Harmony Parade. The band continued their morning practices marching outside and frequented onlookers on Main Street.
"We love seeing people uptown. We usually practice for a few weeks in front of the school before we are ready go march in front of a crowd," said Schweitzer. When the band can be heard heading to Main Street, supporters come out of businesses and others in town gather to cheer on the band. Sometimes signs are even waved and townspeople are appointed as judges for the group.
As Harvest of Harmony drew closer, the band practiced with focus and dedication, striving for perfection. When the weather report came out for a cold a windy parade morning, the band was prepared for the challenge.
Not only was the weather less than desirable, but the band was also placed at at very end of the parade. Â Schweitzer knew this would mean the judges would have spent hours in the cold, so the band was going to have to give their absolute best to be noticed and favored.
While the students fought through the adversity of the day, the judges did take notice. In fact, one of the judges commented that, "Heartland's performance was memorable."
When the results were announced, Heartland's score won them first place in Class D, first place in Class C & D, and first place overall. Â This meant they received the KOLN-KGIN Traveling Trophy for their win in Class C & D, and the Ron's Music Overall Traveling Trophy.
In his 37 years of marching at Harvest of Harmony with Heartland (and formerly Henderson), Schweitzer said the band had never won overall. They had placed second many times, but had never grabbed the overall trophy. In fact, in the last five out of nine years, the band has won the Class C & D trophy.
This year will not quickly be forgotten as the Heartland Band records their greatest parade competition victory ever.
Congratulations to Mr. Schweitzer and the Heartland Band on a fantastic accomplishment!
Comments
comments
Powered by Facebook Comments