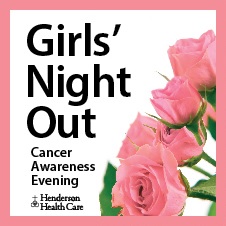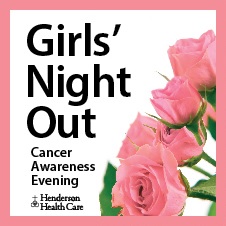 In recognition of Breast Cancer Awareness Month, Henderson Health Care will host Girls' Night Out: Cancer Awareness Evening, for women who have experienced any type of cancer.
The complementary evening will include a free dinner, door prizes and many giveaways, and Henderson Health Care will donate two free mammograms.
Those who have had cancer will be the honorary guests for the night and will receive a special gift.
Please join us Tuesday, October 22, at the Mennonite Brethren Church in Henderson. A social time will start at 6:00 p.m. and dinner will be served at 6:30 p.m.
To reserve a place for yourself and a guest, please RSVP to Sue Sullivan at Henderson Health Care, 723-4512 ext. 213.
Comments
comments
Powered by Facebook Comments