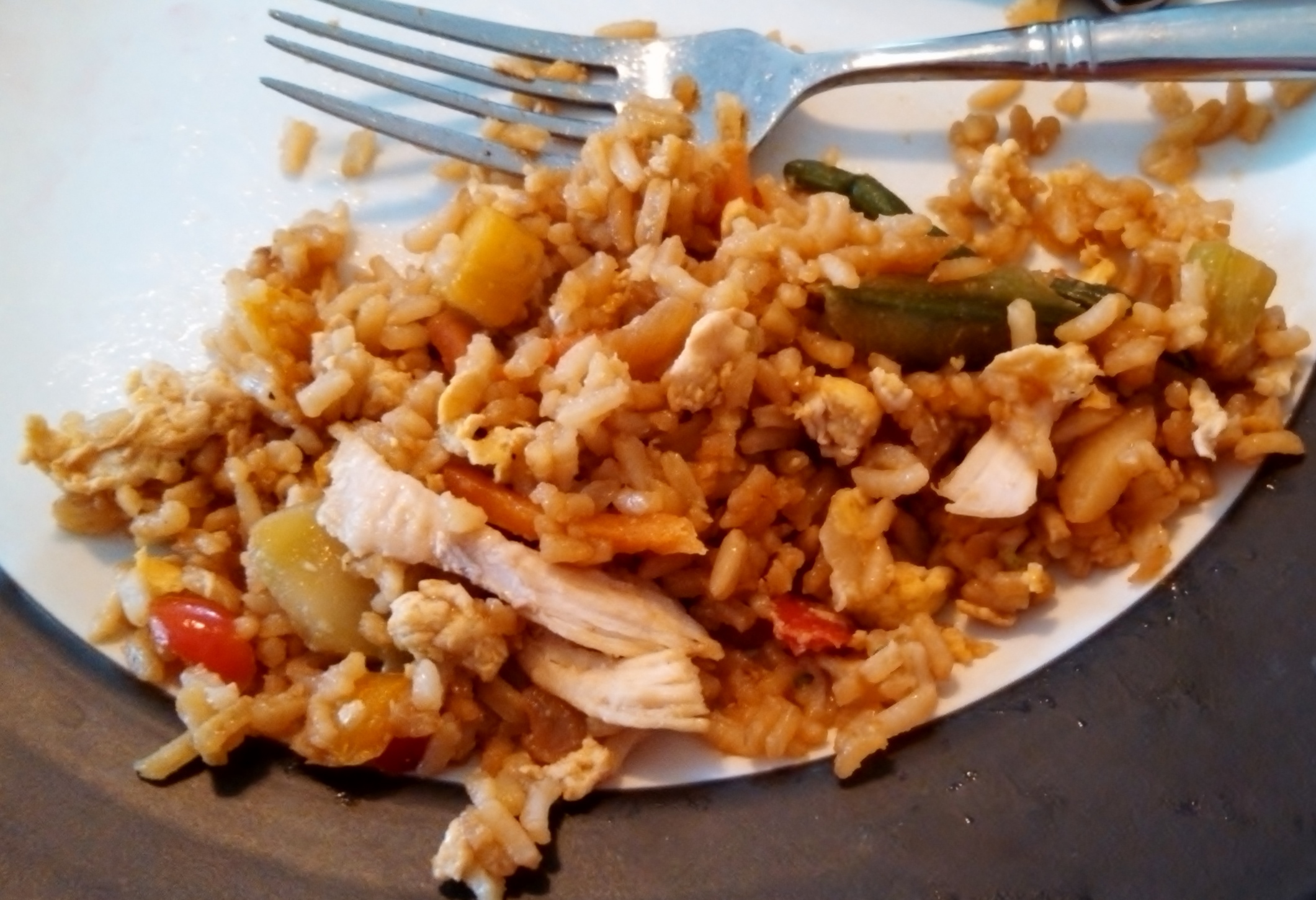 This tasty dish covers many of your food groups at once to supply a healthy meal. Â To make the recipe quick, prepare in advance the cooked and shredded chicken, and buy frozen onion that has already been chopped for you.
Easy Chicken Fried Rice
Ingredients:
1 1/2 tablespoon of cooking oil
1/3 cup diced onion
2 teaspoons garlic powder
1 bag of mixed frozen vegetables (your choice of blend)
2 eggs
1 cup rice, prepared
1 cup shredded chicken, prepared
1/4 cup soy sauce
Pour oil into cooking pan and heat over medium-high heat. Â Add in the onion and cook for about 2 minutes. Â Stir in the garlic powder. Â Pour in the bag of frozen veggies (as much as you desire) and cook for about three minutes while stirring. Â Place all contents on one side and cook two eggs on the other side until done. Â Then stir them into the rest of the mixture. Â Add in the rice, chicken, and soy sauce to the dish. Â Mix together and season with salt and pepper as needed.
Enjoy!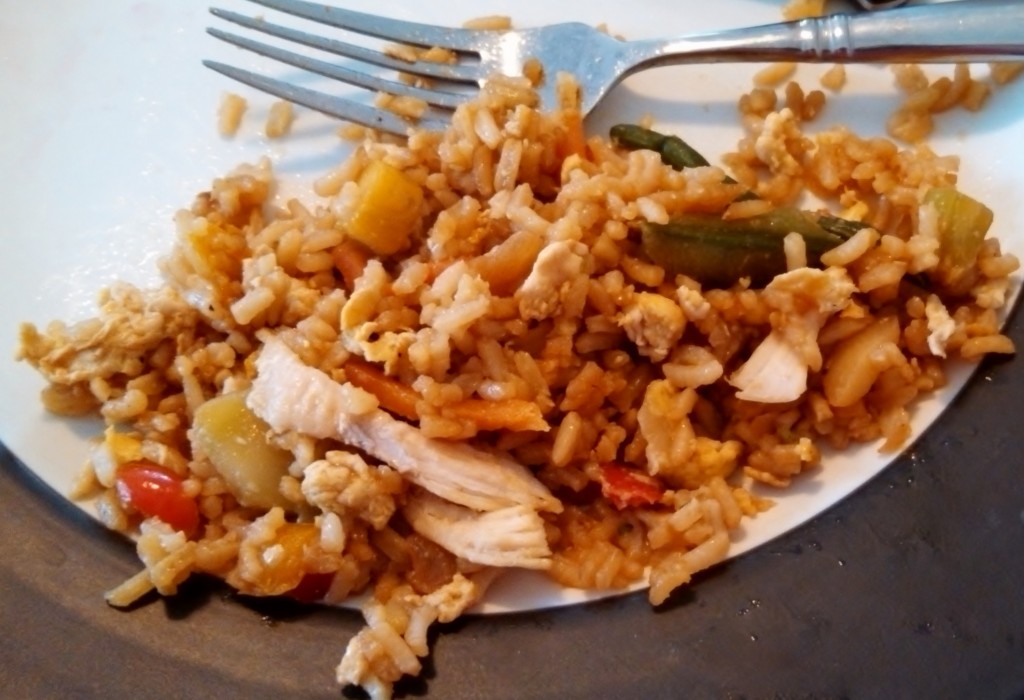 Comments
comments
Powered by Facebook Comments