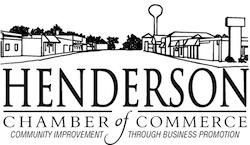 The 2013 Henderson Home Show had a good turn out on Saturday, February 23, at Heartland Community Schools. This year, there were 31 vendors from the communities of Henderson, Lushton, Lincoln, York, Friend, and Aurora. These vendors included:
Baer's Furniture
Henderson Chamber
Balaban's
Brad Godtel/Katie Wilhelm
Cornerstone Bank
Critel Enterprises
Dale Lawn and Sprinkler Repair
Entertainment 2 You, LLC
Friesen Landscaping
Galaway Creek Golf Course
Hardwood Artisan
Heartland Community Schools
HeartlandBeat.com
Henderson Health Care
Heartland FFA
Henderson Foundation/Community Center
Henderson State Bank
Heritage Park
HHCS Jr. Auxiliary
Hiebner Body Shop
Lemonds Siding
Mainstay Communications
Mainstay Satellite Systems
Mary Kay Cosmetics
Miller Seed and Supply
Perennial Power
Ratzlaff Farms
Scholastic Book Fair
Smorgasbord
Teckmeyer Financial/ John Kroeker
York Heating and Air
The Henderson State Bank and Entertainment 2 You, LLC provided activities for children throughout the day.  Also, the PTO sponsored a booth for coloring and reading as well as hosted the Scholastic Book Fair that was held on the stage of the old gym during the Home Show. During the day, these vendors gave away more than 50 door prizes from toys to a Kindle, which were awarded to those in attendance.
Be sure to mark your calendars for next year's Home Show on Saturday, February 22, 2014.
*If you missed the Henderson Home Show, you can view pictures from it here:Â http://heartlandbeat.com/2013/02/henderson-home-show-2013-photo-gallery/
Comments
comments
Powered by Facebook Comments