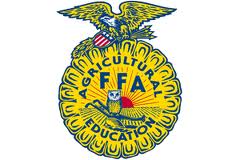 On Monday, March 4, Heartland FFA students will gather for their annual labor auction fundraiser.
The evening will begin with a pancake feed starting at 5:00 p.m. and will be followed by the labor auction at 7:00 p.m.
The FFA students will be auctioned off to bidders in exchange for six hours of labor they will complete. Â The money that is raised will help the students complete leadership training activities and attended the State FFA Convention.
Go support your local Heartland FFA Chapter by participating in their fundraiser on Monday night!
Comments
comments
Powered by Facebook Comments