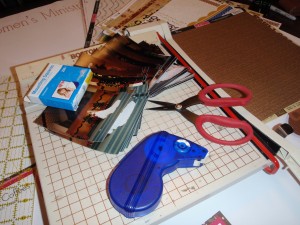 Resolution 2013:Â  Update Scrapbooks- Help is on the Way!
Is one of your New Year's resolutions for 2013 to get your photos off the camera and computer and into the scrapbook?  If so, the Jr. Auxiliary of Henderson Health Care Services has just the event for you to help make that happen.
They will be hosting their annual Scrapbook Event on Friday, February 1, from 1:00 p.m.- Midnight at the Bethesda Mennonite Church Fellowship Hall in Henderson, NE.
Registration will be held at the door for a fee of $20.  It will provide you and your scrapbooking buddies ample space to work on your projects, a delicious soup buffet, snacks, and bottled water.  Chair massages will be offered throughout the evening along with a silent auction and door prizes.
Close To My Heart scrapbook vendor Jane Jost will be displaying her scrapbook products as well.  This fundraiser will support a variety of Henderson Health Care projects.
For more information contact Jerri Janzen at 402-723-4966 or email jbjanzen@mainstaycomm.net.
Comments
comments
Powered by Facebook Comments