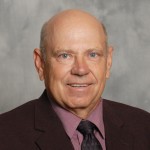 Coming Events
Jan. 8 – Crop Production Clinic, Adams Co. Fairgrounds, Hastings http://cpc.unl.edu
Jan. 10 – Landlord/Tenant Cash Lease Workshop, 9:00 a.m.-1:00 p.m., Seward Fairgrounds, Harvest Hall, To register, call 402-643-2981 or email seward-county@unl.edu
Jan. 15 – Private Pesticide Training, 9:00 a.m., Osceola, Fairgrounds
Jan. 15 – Private Pesticide Training, 1:30 p.m., Aurora, 4-H Building
Jan. 16 – Crop Production Clinic, York Auditorium, http://cpc.unl.edu
Jan. 17 – Crop Production Clinic, Beatrice, Armed Forces Reserve Center, http://cpc.unl.edu
Jan. 17 – Hamilton and Merrick Co. Ag Days
Jan. 21 – Private Pesticide Training, 9:00 a.m., Sutton Legion
Jan. 22 – Private Pesticide Training, 1:30 p.m., York, 4-H Building
Jan. 22 – Business Transition Workshop, 1:00 p.m., Harvest Hall, Seward Co. Fairgrounds
Jan. 22 – Nebraska Farmers and Ranchers – Cow Calf College, 9:30 a.m., Meat Animal Research Center, Clay Center, NE  dlienemann2@unl.edu
Jan. 23 – 2013 Sorghum Profitability Seminar, 9:00 a.m., Jefferson Co. Fairgrounds, Fairbury
Jan. 28 – Private Pesticide Training, 9:00 a.m., Clay Co. Fairgrounds
Feb. 8 – Private Pesticide Training, 9:00 a.m., York, 4-H Building
Jan. 31 –Soybean Management Field Day Research Update, Noon- 3:00 p.m., Wunderlich's Catering, Columbus, 304 23rd St., Columbus (on Highway 30), 402-563-4901
Jan. 31 –Soybean Management Field Day Research Update, 6:00- 9:00 p.m., Hruska Memorial Public Library, David City, 399 Fifth St., 402-367-7410
Feb. 11 – Nebraska On-Farm Research Update, 9:00 a.m. – 3:00 p.m., UNL's ARDC near Mead
Feb. 12 – Nebraska On-Farm Research Update, 9:00 a.m. – 3:00 p.m., 4-H Building, York
Many Educational Opportunities Available the Next Couple of Months
If you check out the long list of coming events, you'll see that you have a great list of educational opportunities for you to attend!  I hope you'll take the time to look over the list, and we'll hopefully see you at several of them.  You'll see that we have livestock events, crops production events, on-farm research, and soybean management days results as well as pesticide and chemigation safety training.  Let me know if you have any questions or need more information about any of these educational events.
Information about the Landlord/Tenant Cash Lease and Business Transition Workshop along with other programs is available on our website at: http://york.unl.edu/web/york/crops-future, so check them all out!
Crop Production Clinics Planned
With the first of the year come the series of Crop Production Clinics!  They started this week with the first on January 8 in Hastings.  They will be held at nine locations across Nebraska in January 2013; the one here in York will be on January 16 at the City Auditorium.
The Crop Production Clinics will feature presentations on soil fertility, soil water and irrigation management, crop production, agricultural business management & policy, pesticide safety, and disease, insect and weed pest management.  Topics are tailored to meet the needs of cropping systems in different parts of the state and vary by location.
If you're a Commercial & Noncommercial Pesticide Applicator, these clinics will be a primary venue for you to renew your license in any the following categories: Ag Plant (01), Regulatory (REG) and Demonstration/Research (D/R).  If your Private Pesticide Applicators license expires, you can also renew your license.
If you want to save a few dollars, register on line and save $10.00.  Registering the day of the event will be $10.00 more.  Go to this website: http://cpc.unl.edu/ and click on the program link for the various sites to see the sessions and click on the registration link to pay by credit card or by check.  You can then mail the check or bring the check to the clinic.
Hamilton & Merrick Ag Day Programs Planned
I'd like to remind area producers that the Hamilton and Merrick Ag Days will be held Thursday January 17 in Aurora and Central City.  The programs were coordinated so that speakers could present at both sessions.  The program starts at 8:30 a.m. at the Ag Auditorium on the Hamilton County Fairgrounds and at 9:15 a.m. on the Ag Auditorium on the Merrick County Fairgrounds.
Topics will include:
Cash Leasing/Farm Bill Updates – Tim Lemmons
Soil Water Monitoring – Gary Zoubek
Corn Stalk Grazing/Residue – Aaron Stalker
Ensuring Efficient Center Pivot Irrigation – Bill Kranz
Foliar fungicide Timing & Seed Treatments – Tamra Jackson
On-Farm Goss's Wilt Research – Jenny Rees
Cover Crops Research Update – Mark Hinze
La Nina Weather Forecasting/Sunlight Availability – Al Dutcher
On-Farm Research Team Building – Todd Whitney
Lunch will be provided as well as door prizes.  Hopefully we'll see at one or the other of these two Ag Days!  It will be a great opportunity for you to meet our newest UNL Extension Educator Todd Whitney!  Welcome aboard Todd!
Horticulture Webinars and Master Gardener Training Planned
As I mentioned last week, we will again be hosting Master Gardener Training that will be open to the interested public on Tuesday evenings from February 12, 2013, to March 19, 2013.  The sessions will run from 6:30 p.m. to 9:00 p.m. each evening.  We've got some great topics this year.
Topics this year are:
Feb. 12 – Adapted/Native Plants – Steve Rodie & Kim Todd
Feb. 19 – Drought Recovery & Water Wise Landscape Practices – John Fech & Laurie Stepanek
Feb. 26 – Soil and Soil Management – Brad Jakubowski
March 5 – Lawn Disease and Insect Control – Amy Timmerman and Jim Kalisch
March 12 – Extension Master Gardener Orientation and Container Gardening – Terri James
March 19 – Household Insects and Bedbugs – Barb Ogg
Cost for the general public is $5.00/session or $15.00 for the series.  Cost for our Master Gardeners to attend the series is $5.00.
Cost for Initial training to become a Master Gardener is $100 for training, notebook and other materials.
For more information about the Master Gardner program, these training sessions, or to register, go to:  http://york.unl.edu/water-environment.  You can also email me at gary.zoubek@unl.edu or call at 402-362-5508.
Comments
comments
Powered by Facebook Comments