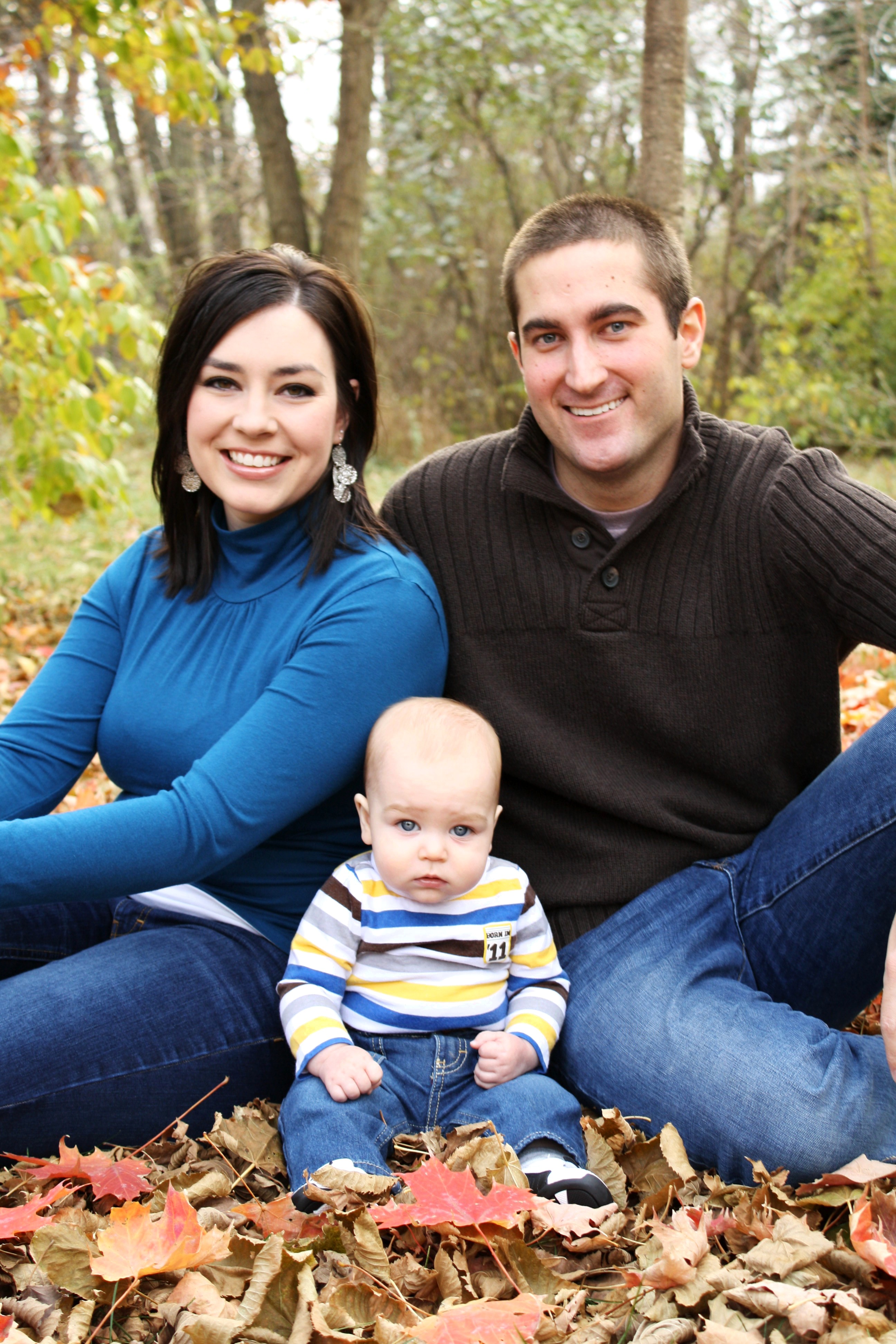 Henderson is a great little place to be. Â Like Paul Kroeker's vintage Henderson sign says, 'Some Bigger, None Better.' Â Well, whether your dream is to move back to your home town or not, the general consensus may be that it's just pretty nice to be around.
Well, Henderson recently welcomed a great addition as alumnus, Alyssa (Ott) Bartek and her family made the choice to move back to her home town. Â Alyssa was a 2007 graduate of Heartland Community School and her husband, Rick graduated from York High School in 2006. Â After they received diplomas at Wayne State College; her with a Human Service/Counseling Degree and him, a Communications/Organizational Leadership & Public Relations Degree, they knew they were meant for each other and got married in January 2010. Â It was a good match, after all, with his degree to talk and her degree to listen!
They started their married life by sticking around Wayne. Â Rick took a job in September of 2010 at Great Dane Trailers as a Manufacturing Plant Salesmen and Engineer. Â In total, he was employed there for almost two years as Alyssa did home day care. Â In the middle of all of these life changes, the biggest one hasn't even been mentioned yet. Â They had a baby boy, Aiden, who was born in March of 2011. Â They went ahead and bought a house in Wayne in July of 2011 and thought that decision meant they were putting down roots there; however, the long term goal was to move back to the Henderson/York area.
Just as life goes, as Aiden got older, they started to think about moving back and being closer to family more and more. Â It became a pretty serious conversation. Â Rick and Alyssa made the choice that Rick was going to send his resume to Henderson State Bank. Â  The opportunity available at HSB fit what Rick's goal was in order to make the move if an offer was made. Â With Rick's experience in IT at Great Dane along with some programming, the position of Loan Officer, IT Admin and Compliance at HSB fit in his scope of knowledge.
Well, the rest is history; the job was offered to Rick, he accepted, the Barteks made the move and he started on July 23rd. Â As for Alyssa, she is looking to do something part-time or possibly In-Home Day Care.
When asked how they felt about living in Henderson; Rick said he likes being close to home. Â He thinks it is a great opportunity to see the community in a business sense. Â Alyssa was pleasantly surprised at the amount of young families in town, it was more than she expected.
All in all, the Barteks feel welcomed, as well they should. Â It is nice to have such a great addition to the town. Â Welcome Barteks, glad you're back!
Comments
comments
Powered by Facebook Comments