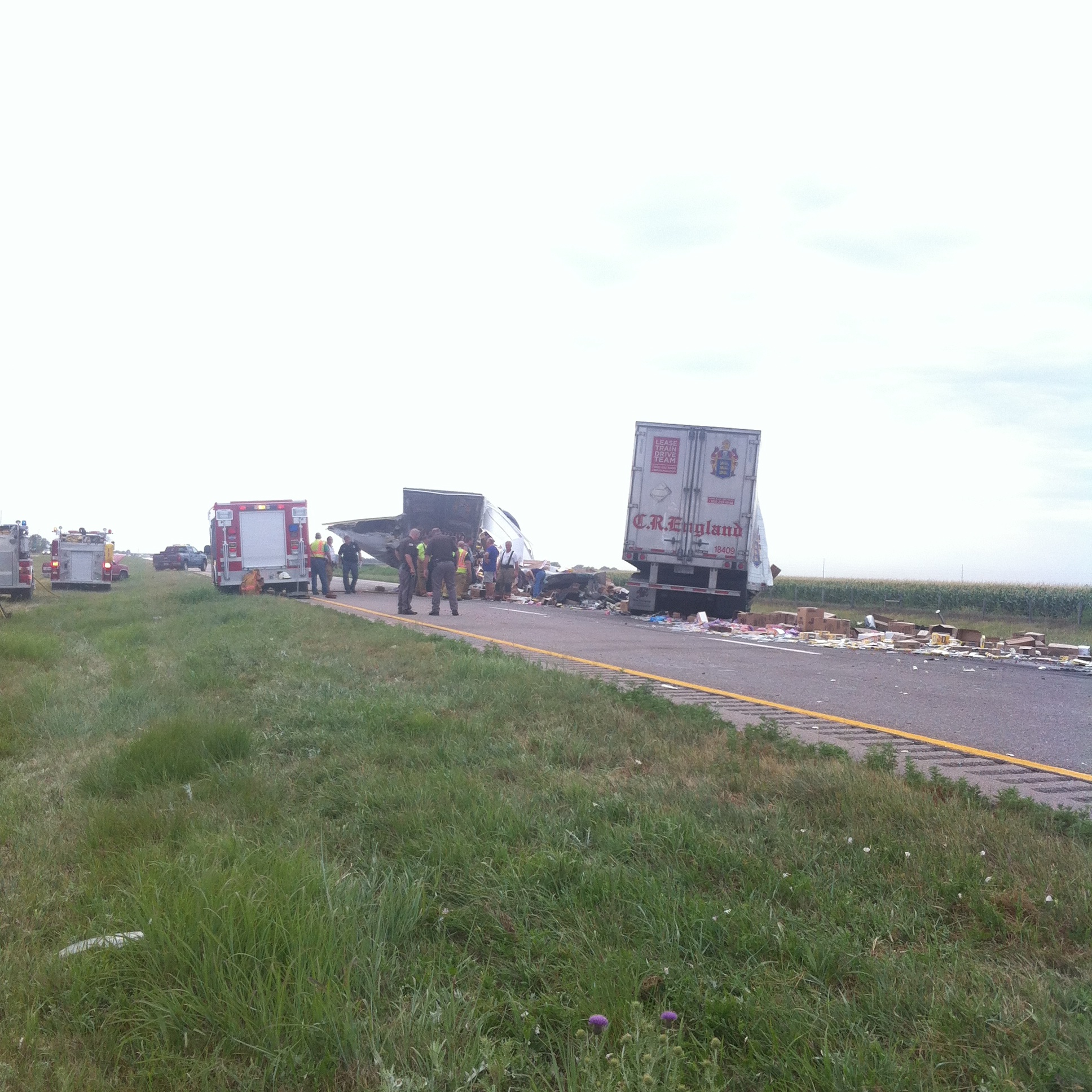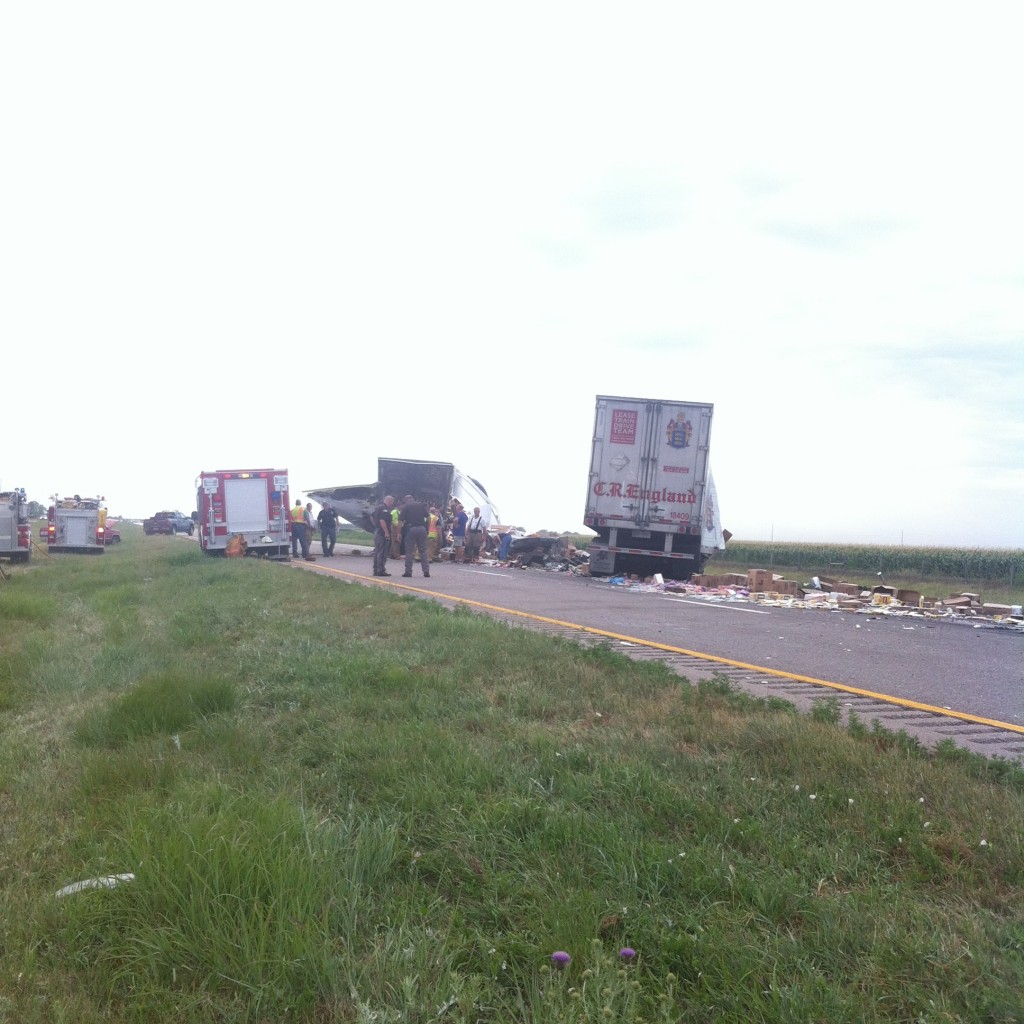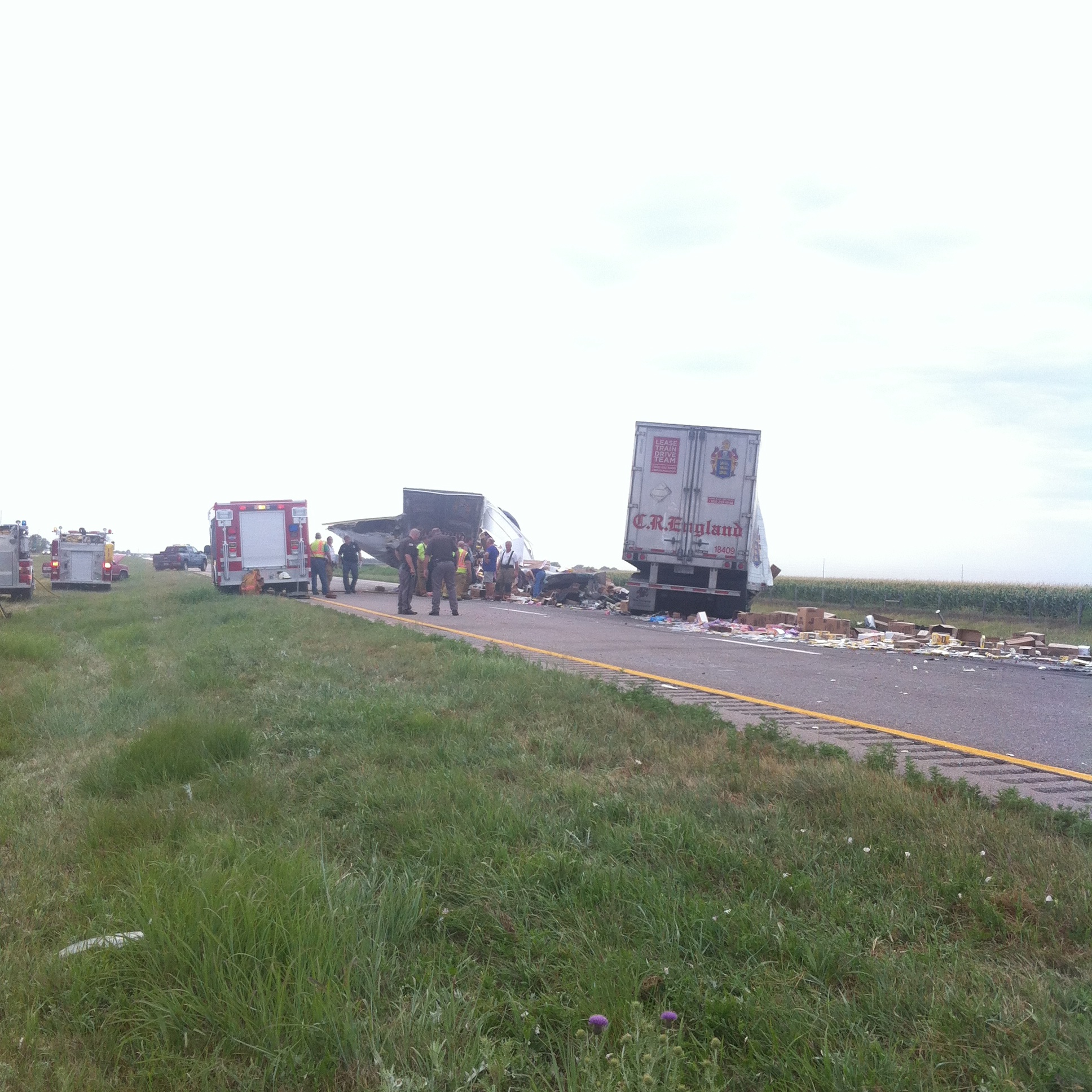 People were out of their cars and walking up and down the interstate Saturday evening as a two semi truck accident caused more than two hours of stand still traffic on west bound I-80 near the the Henderson Exit 342 Saturday evening.
Traffic was already slowed to a near stop. A C.R. England Trucking semi carrying two passengers was at a near stand still when a second C.R. England Trucking semi, carrying the driver only came in at an approximate 70 miles per hour and collided with the first semi. No other vehicles were involved in the accident.
The collision caused both passengers from the stopped semi to be transported to Henderson Health Care Services, where they were both cleared Saturday night. The driver of the second semi was transported to York General Hospital and later life flighted to Lincoln. Status of this individual is unknown at this time.
The wreck caused quite a mess across the entire west bound lanes. The accident happened around 5pm and it was not clear for traffic to pass until after 7pm. Nebraska State Patrol, York County Sheriff's Department, Henderson Police Department, Henderson Fire & Rescue, a Bradshaw Unit and a Hampton Unit all reported to the scene.
*Source – Milan Mierau, Henderson Police Department
Comments
comments
Powered by Facebook Comments