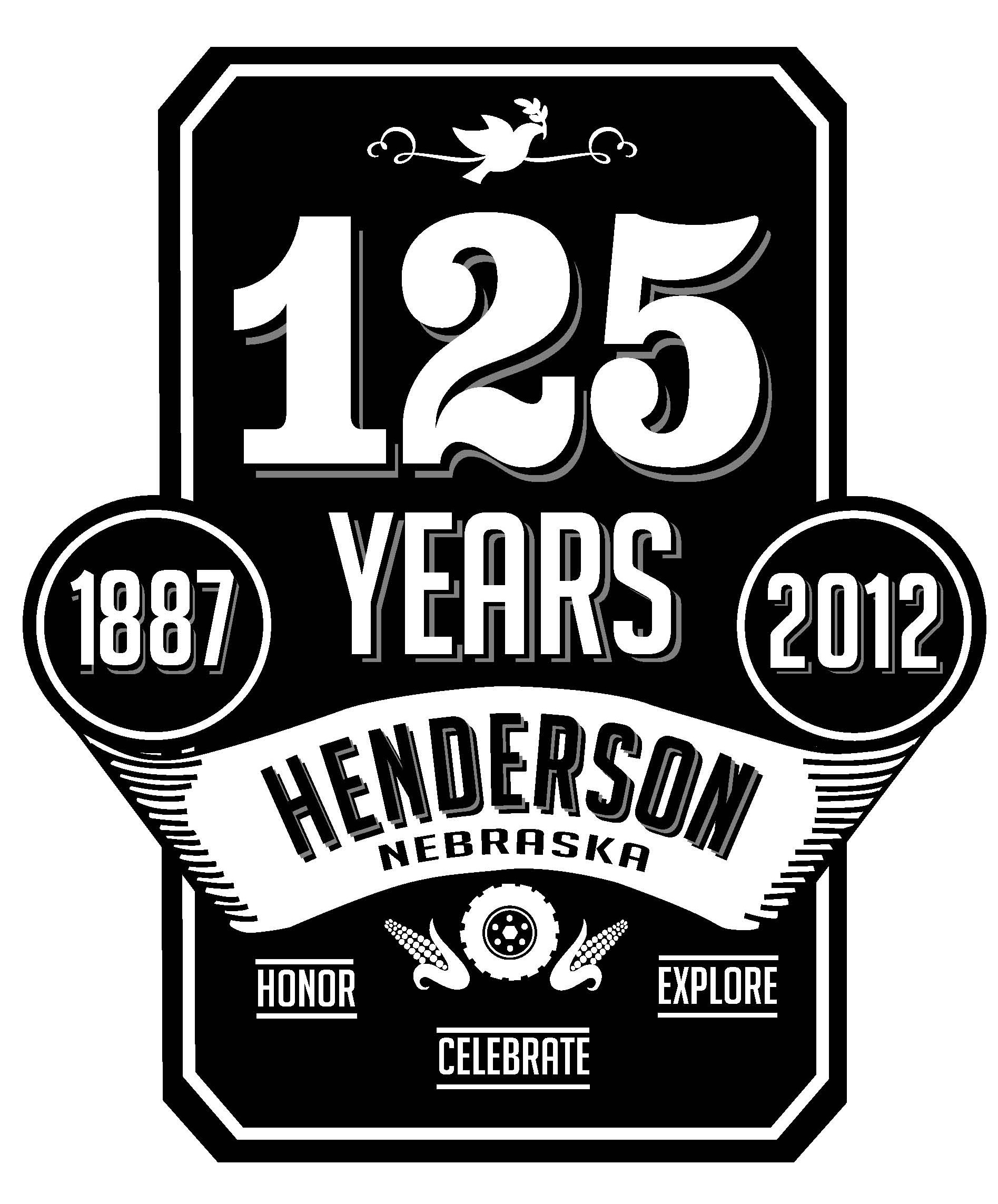 Join us as we celebrate 125 years during Henderson Community Days, by participating in the 30 events scheduled for this years community celebration taking place on July 13, 14 and 15.  With such a large list of events there are certain events that will be exciting for different age groups.
If you are a kid. 
You will have a busy schedule starting with the Henderson Swimming Pool opening at 1 pm on Friday.  Following the Chamber BBQ on Friday from 5-7 pm in the downtown park the swimming will continue with a Family Pool Party and Cannonball Contest from 7-9 pm. Stay in the Lakeview Park Friday night to watch the Fireworks Display with your family.  On Saturday be sure to pick your spot on Main Street for the Parade at 10:30 am.  Then head over to the downtown park from 11 am – 5 pm to play on the Inflatables and Putt Putt Golf Course, but don't forget your parents must sign a wavier at the specially marked tent in order for you to participate in these free activities. At 6 pm the action will move to the Henderson Sports Complex for the Home Run Derby an event you don't want to miss.
If you are a junior high/high school student.
We know you have a lot of energy and want to have a good time, so we have the Dodgeball Tournament on Friday night put on by the Heartland FFA.  If team sports aren't your thing, we still have you covered with the 5K/10K Run/Walk on Saturday morning.  Don't think the inflatables are just for kids because the giant double slide and wrecking ball game are made for kids up to adults, so check out the Downtown Park Saturday afternoon.  On Saturday evening don't miss the Home Run Derby at 6 pm and the Ultimate Frisbee Game at 8 pm to round out your weekend.
If you are an adult.
While there is a lot going on for the kids, we still have a full schedule of events for adults and families.  The fun kicks off Friday morning at 10 a.m. with the Friesen Gallery Art Show and the Scavenger Hunt, which is great for individuals or families to do together.  After the Chamber BBQ Friday evening head over to the school theater for a history program or take your family to the pool for the Family Pool Party and don't miss the Fireworks Display taking place at the south end of the Lakeview Park at dusk.  On Saturday morning be sure to check out the 5K and 10K races if you athletically inclined or cheer on the runners along the race route and then head over to Heritage Park for some pancakes. The Main Street Parade will take place Saturday morning at 10:30 am on Main Street followed by the Men's Alumni Basketball Tournament, Car Show and activities in the downtown park during the afternoon.  A new activities this year is the Siphon Tube contest at Heritage Park at 2 pm, so stop by the park to try your hand and starting a siphon tube or just watch the action.  If you aren't planning to attend the Henderson/Heartland Alumni Banquet, head to the Henderson Sports Complex at 6 pm for the Home Run Derby and eat at their concession stand.   The weekend activities will wrap-up with the Community Church Service at 10:30 am on Sunday followed by the Q125 Hamburger Fry and a Golf Tournament at Galaway Creek Golf Course on Sunday afternoon.
If you are an alumni.
Whether you are visiting Henderson for a reunion or just making a point to be in Henderson during Community Days, there are a few things you should check out that may have changed since you called Henderson home.  Be sure to visit the Henderson Swimming Pool for open swimming in the afternoons on Friday, Saturday and Sunday. On Saturday relive the glory days and see how your basketball skills match up in the Men's Alumni Basketball Tournament. You are invited to visit with generations of alumni during the Henderson/Heartland Alumni Banquet on Saturday evening with a prepaid ticket as well.    Play a round of golf at Galaway Creek Golf Course during the tournament Sunday or anytime during the weekend or visit Heritage Park on Friday, Saturday or Sunday to see the work that has been done to preserve the stories of our ancestors who decided to make Henderson their home.
With so many activities going on for all age groups, there should be a way for everyone to participate during Henderson Community Days July 13, 14 and 15. For registration forms and a complete list of events visit the Henderson Chamber website at www.HendersonNE.com. Or pick up hard copies of registration forms and a schedule of events at City Hall. Watch HeartlandBeat.com next week for more more information with all of the Community Days events.
Kelsey Bergen
Comments
comments
Powered by Facebook Comments