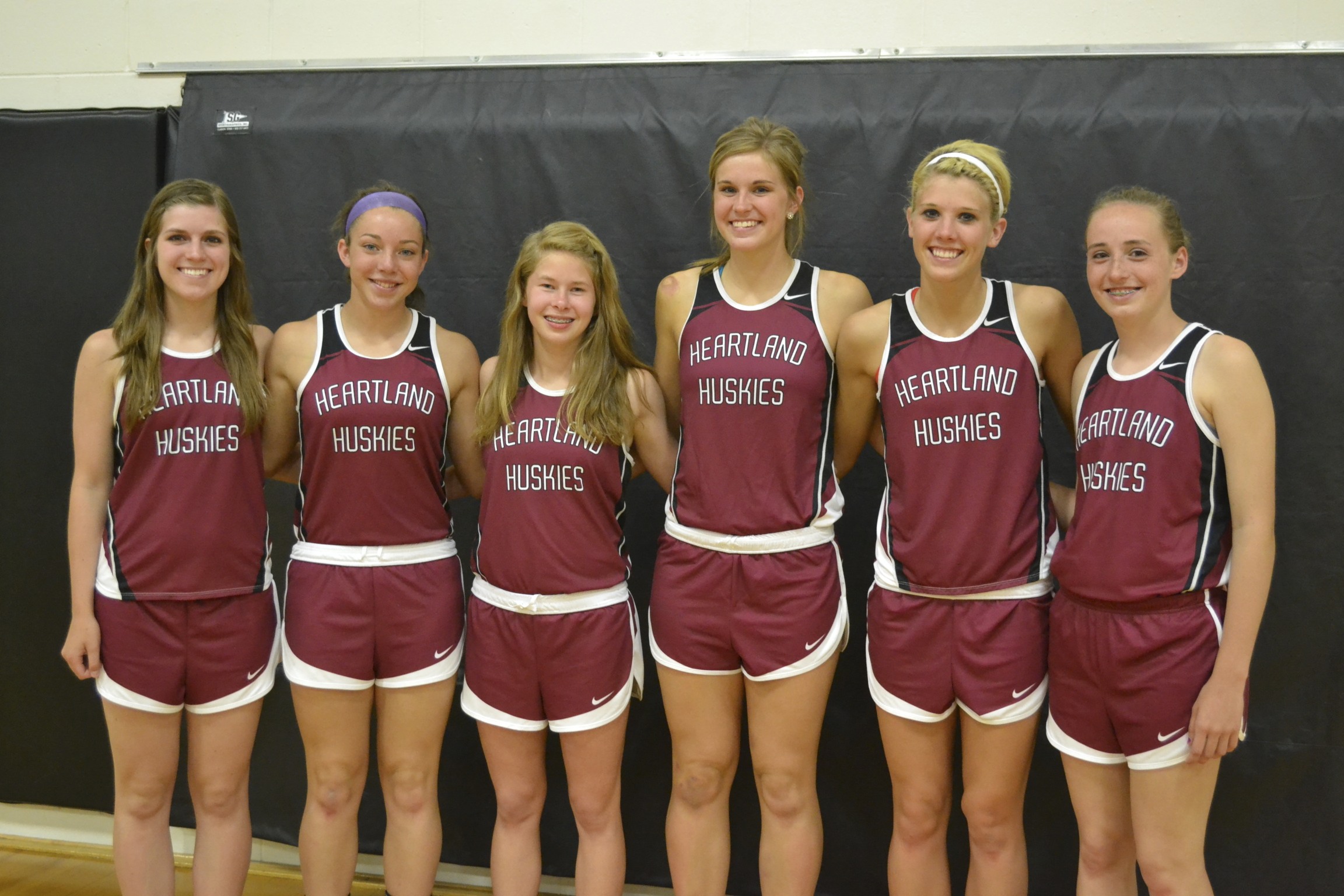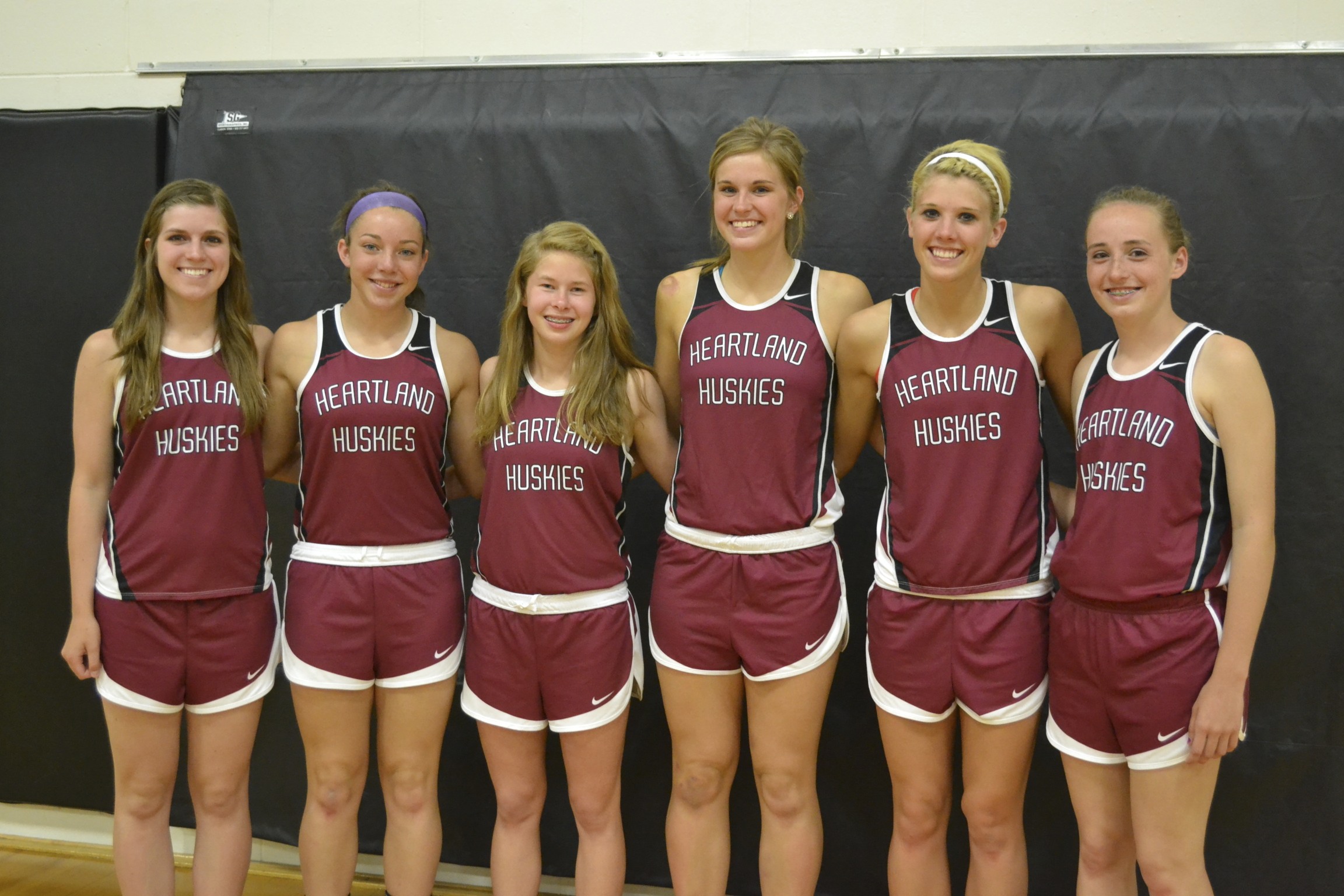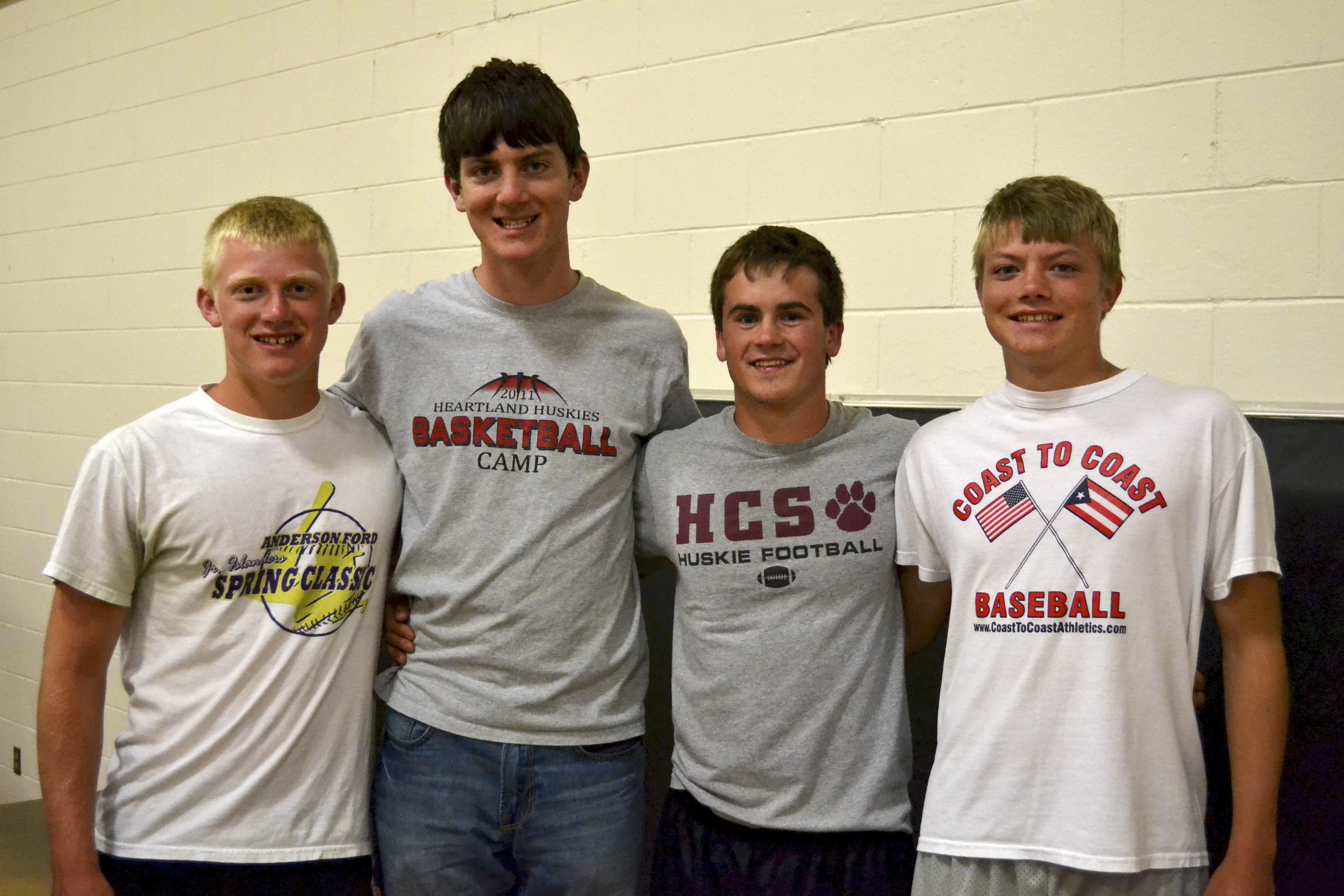 Heartland Community School hosted the D-5 District Track Meet on Wednesday, May 9th and the Heartland athletes were ready to compete. Although the competition was fierce, ten Heartland athletes qualified for the State Track Meet at Burke Stadium in Omaha. Athletes and events they qualified in are as follows:
Miranda Janzen: 3200 M Run and the 1600 M Run
Michael Brune: Pole Vault, 100 M Dash and 400 M Relay
Jennifer Yoder: 100 M Dash, 200 M Dash, 400 M Relay and 1600 M Relay
Cody Brown: 110 High Hurdles, 300 Intermediate Hurdles and 400 M Relay
Sara Brune: 100 M High Hurdles, 400 M Relay and 1600 M Relay
Bailey Carr: Pole Vault and 400 M Relay
Kelli Bergen: 1600 M Relay
Jordan Heinrichs: 400 M Relay
Tyler Brown: 400 M Relay
Congratulations to all of you! Your hard work has paid off and you have many proud supporters as you head to Omaha.
Fan support is much appreciated. The team will head down to Omaha this Thursday and will begin competition Friday morning at 9am (Burke Stadium) with the Women's Pole Vault. You can find the State Meet schedule of events at nsaahome.org.
If you are unable to go we will have a LIVE blog with results posted on our site for you to follow the action.
Go Huskies!
Comments
comments
Powered by Facebook Comments