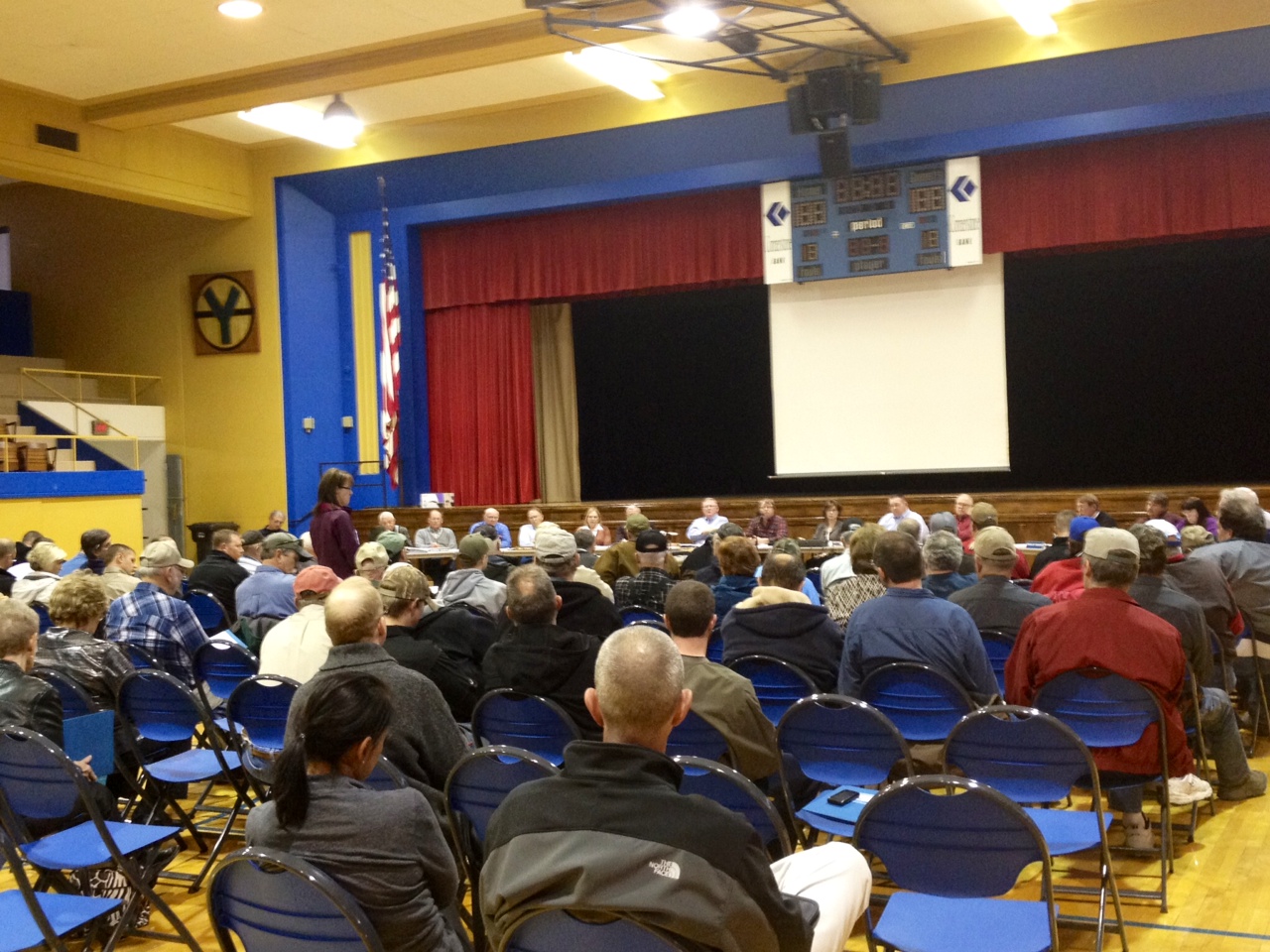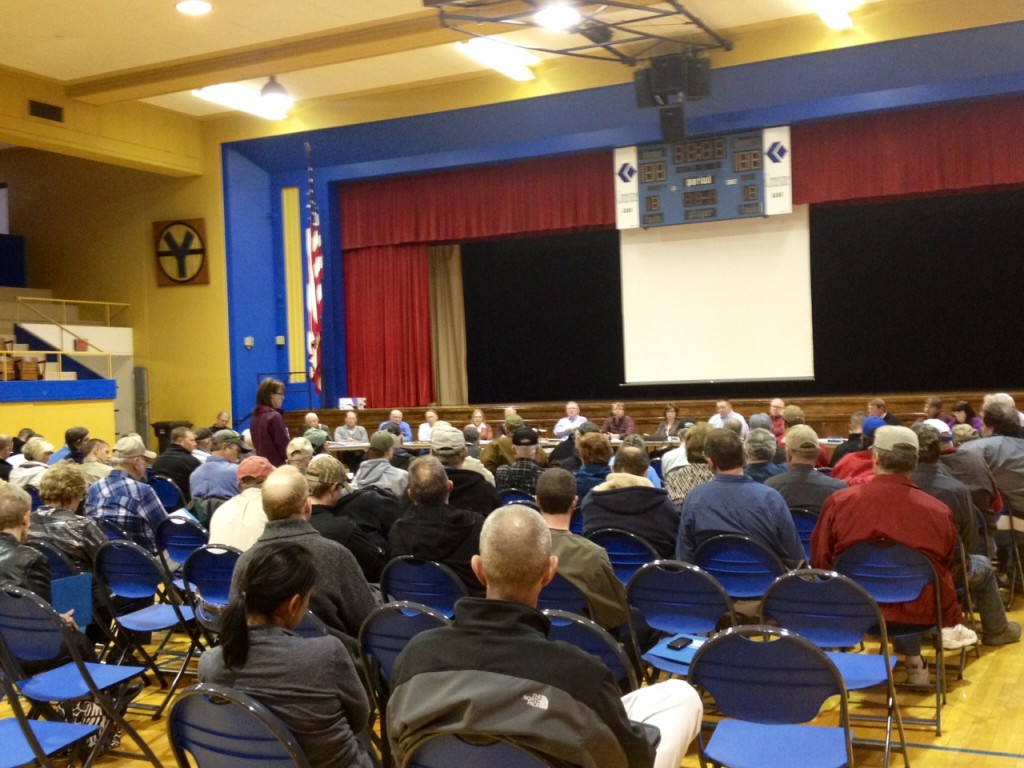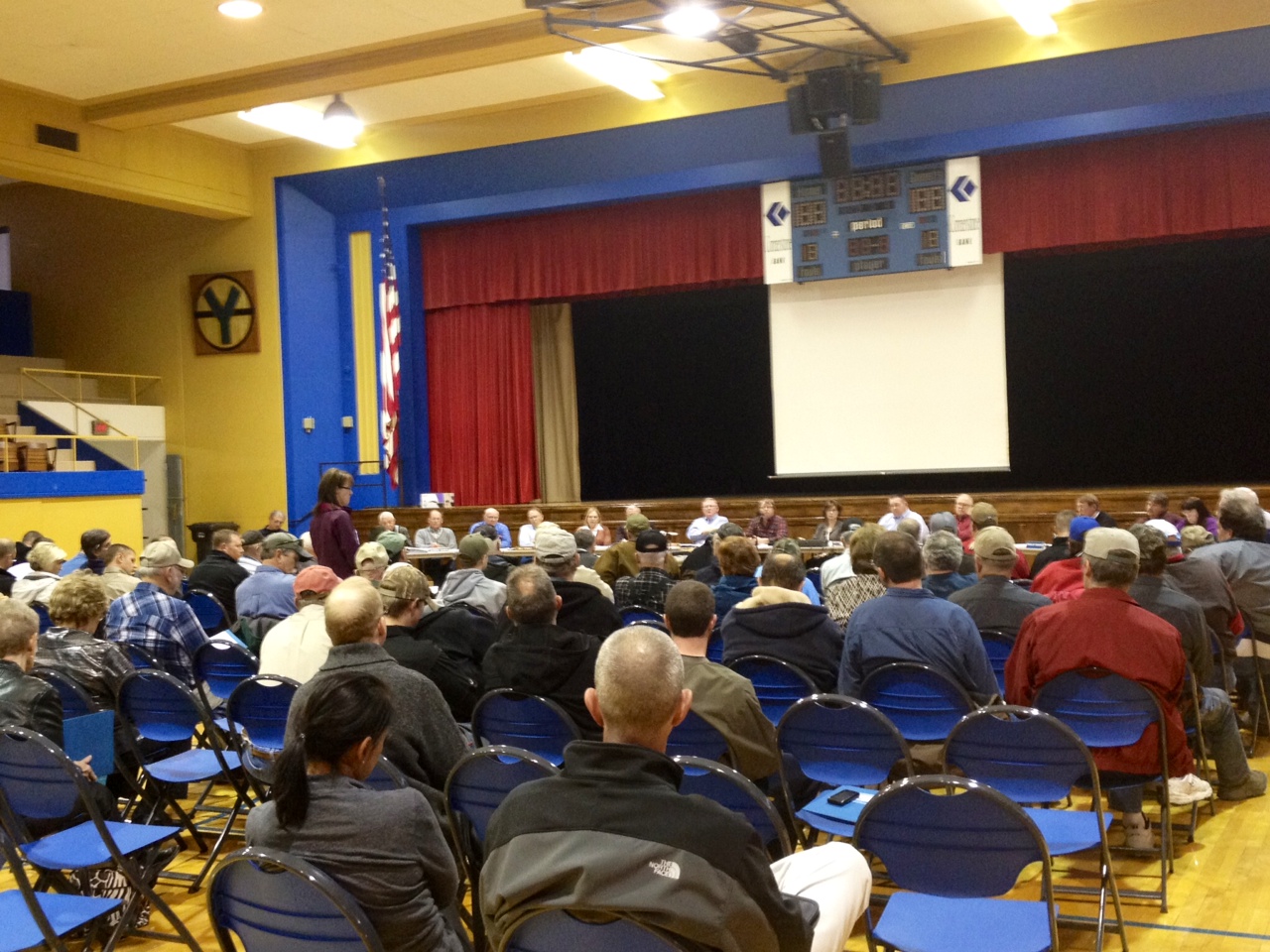 "It's a dilemma," said NRD General Manager Rod DeBuhr in response to discussion during the question and answer session of the public hearing about how to solve the increasing nitrate levels in the district's groundwater.  Around 100 people attended The Upper Blue Natural Resources District public hearing Thursday afternoon at the York City Auditorium.  NRD is proposing changes to groundwater quality management rules and regulations (Rule 5) for Nitrogen Fertilizer application.
NRD officials explained the history behind these proposed changes with UNL data, numerous studies, graphs and charts.  The Upper Big Blue District covers approximately 2800 square miles and is divided into 12 management zones.  York and Henderson are in Zone 5 and 6 which have the highest nitrate levels of the district at 12.0 and 9.2.  Federal and state regulations set the nitrate-nitrogen concentrations in public water supplies at 10 parts per million (ppm) and levels above 10 are potentially hazardous to infants and other individuals at high risk.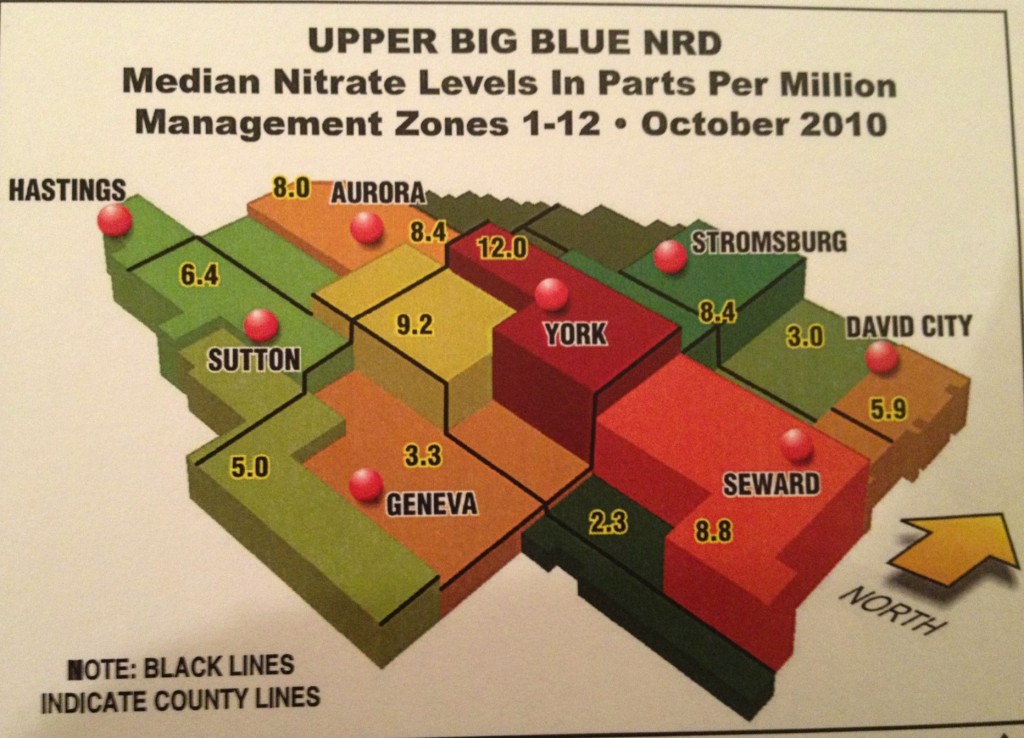 In response to the 17 towns in the district that have tested above the limit for nitrates in water supplies, sometimes more than once, the NRD is proposing the use of a nitrogen inhibitor for fall pre-plant fertilizer applications.  Nitrification inhibitors are chemicals used to keep the nitrates in an ammonium state until the soil warms enough by May 1st.  The idea is that there would be less leaching of the nitrates which happens during early spring rains if inhibitors are used.
Questions raised by the audience:  Are today's farmers being penalized for nitrogen misuse from years ago?  Does the use of inhibitors really solve the problem?  Is there any yield analysis comparing fall fertilizing to spring pre-planting fertilizing?  How do we know how safe it is for producers to handle the inhibitor?  What may be the long term effects on soil and groundwater of the inhibitors?  Can the Coops and service companies handle the demand this new regulation will bring such as equipment, adequate supplies and more spring fertilizing?  Does the NRD recommend a certain type of inhibitor?
By the end of the public hearing, more questions were raised than there seemed to be answers.  Everyone can agree that there is real concern for rising nitrate levels but there doesn't seem to be an easy answer for how to solve it.  The NRD board will take the information from Thursday's public hearing and decide how to proceed.  Written testimonies will be taken until March 10 and the NRD board will hold their regular meeting on March 15.
Shannon Siebert
Comments
comments
Powered by Facebook Comments