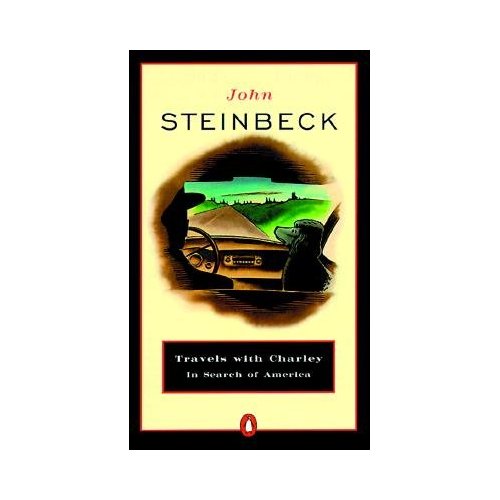 Travels With Charley In Search of America by John Steinbeck
Review by Ron Pauls
"Under the big oak trees of my place in Sag Harbor sat Rocinante, handsome and self contained, and neighbors came to visit, some neighbors we didn't even know we had.  I saw in their eyes something I was to see  over and over in every part of the nation—a burning desire to go, to move, to get under way, anyplace, away from any Here.  They spoke quietly of how they wanted to go someday, to move about, free and unanchored, not toward something but away from something."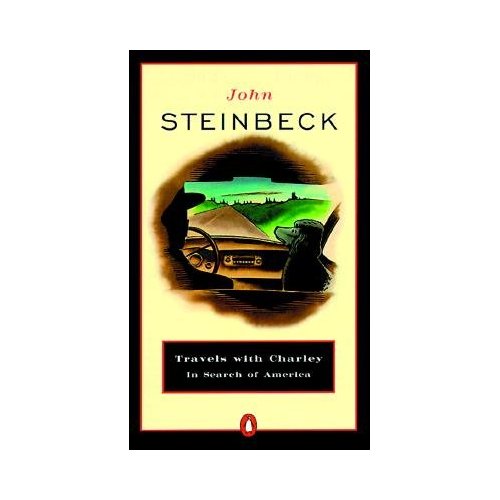 Thus one is introduced to Travels With Charley, an amusing, insightful and entertaining account of a man and his French Poodle as they navigate the highways in search of America.  The man is well known novelist, John Steinbeck.  The dog is Charley.  The mode of transport is, Rocinante, a Chevrolet pickup camper complete with sleeping, cooking and camping facilities.
Steinbeck's life experiences as a laborer, journalist, novelist, friend and acquaintance of wealthy and poor alike come to play and are colorfully employed in his account of this amazing land during the mid 1900's.  He is a writer who has seen the country change immensely during his time. He is concerned that, while he knows its cities well, he may have forgotten what the land is like and wants to acquaint himself first hand with the real America.  He decides to do this by traveling with his companion, Charley, across America on many of its main roads but also on many of its lesser known highways.  As they travel, Steinbeck finds that the land can't be simply or easily described.  Much as France can't be described by looking only at Paris, or America by seeing Chicago or New York City.  While America is not simple, Steinbeck describes this great land in a colorful and humorous manner which makes you want to read more.
This book is not new but is a delightful read.  I found myself putting off reading the final pages because I wanted to look forward to more time with Steinbeck and the people he would meet. What makes it enjoyable is being able to accompany this man and his dog as they see the country and he describes its beauty, all the while garnering opinions about politics, world affairs, Wall Street and main street from the minds of common Americans.  Every man has a story and the story is seen through the eyes of America's workers, farmers, cooks, mechanics and people of the road.  In Travels With Charley the great cities, farms, and small towns come to life through the eyes of a masterful observer, thoughtful conversationalist and the pen of an inspirational writer.
Comments
comments
Powered by Facebook Comments