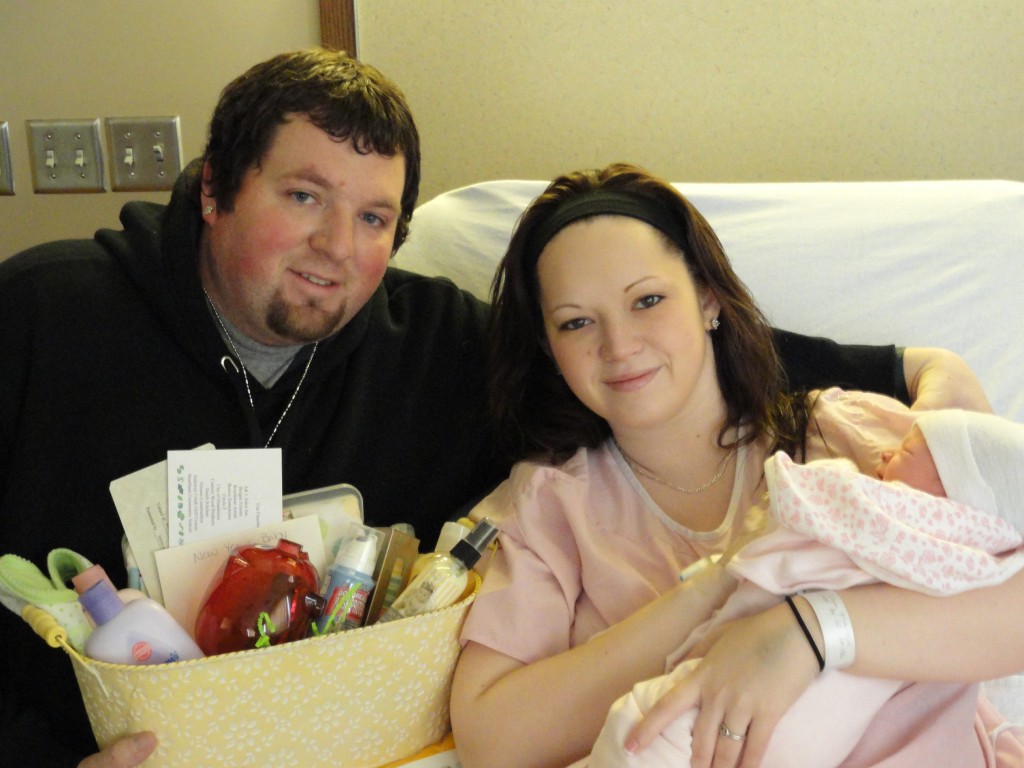 The New Year's Baby has been born at Henderson Health Care Services. After a month of waiting, the first baby born at Henderson Health Care Services in 2012, arrived on February 1 at 8:47 p.m. Baby Maddyson Elizabeth, 6 lbs. 13 oz and 18.5 in., is the daughter of Max and Jillyan Schmidt of Geneva.
The new family received a New Year's Baby Basket including a Henderson Pharmacy gift certificate, Chamber Bucks, shower gel, lotion, Poo-Pourri diaper spray, chocolates, a bib, $25 savings account certificate, piggy bank, diapers, baby lotion, wipes and receiving blankets.
Donating to the New Year's Baby package were Henderson Health Care Services, Henderson Pharmacy, Cornerstone Bank, Mainstay Communications, Headquarters Salon, The Petal Pusher, Bergen Friesen Agency and Henderson State Bank.
Kelsey Bergen, Public Relations
Comments
comments
Powered by Facebook Comments