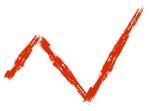 We have updated our photo gallery with all of the photos we took from the Heartland Girls & Boys Basketball 2011-2012 season.
You can download and/or order prints of any of the photos in our gallery.
Follow this link to view photos -Â http://heartlandbeat.zenfolio.com/
Please contact us at news@heartlandbeat.com if you have any questions.

Comments
comments
Powered by Facebook Comments