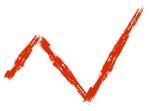 Everyone is welcome to come by the HeartlandBeat.com booth at the Home Show tomorrow starting at 9am and closing at 2pm.
Don't miss out on the fun as we will have our newest 'geek gear' including our HD Video Camera set up to check out and the 27″ iMac ready for someone to take on the challenge of playing Angry Birds, Cut the Rope or other fun games.
We will also have a slideshow running of all the sports photos taken by HeartlandBeat.com. These will be for sale if you see one you just have to have. Or if you want to get a group of your friends together on the spot and get a fun and corky photo taken at the booth, come on over and we can take care of that for you! T-Shirts will also be on sale.
We will have snacks and maybe even a movie running on apple TV. Sign up for our drawings and spend time with the HeartlandBeat.com staff. We assure a neat and 'nerdy' time!
Comments
comments
Powered by Facebook Comments