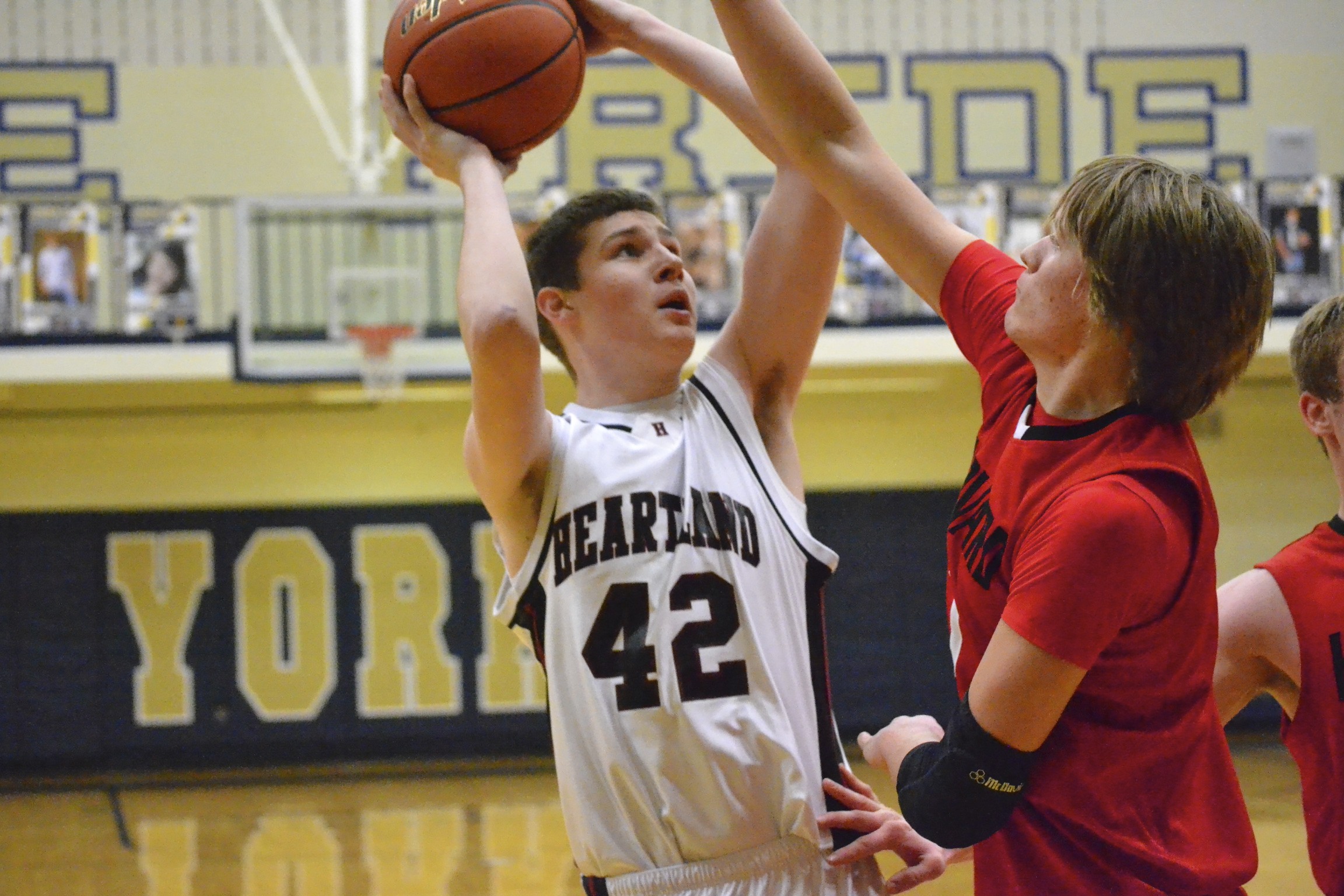 Despite a rocky first quarter, the Huskies finished strong in the first round sub-district game against Harvard and took the win 57-40.
The Huskies had a hard first half, but started to pick up the pace offensively and defensively. The Huskies held Harvard's leading scorers to only four points in the second half and held the Cardinals scoreless in the entire fourth quarter.
Junior, Brent Regier did good work under the boards pulling down several key offensive rebounds and finished the night with 13 points. He was second in team scoring behind Freshman, Jordan Heinrichs leading the team with 14 points. Heinrichs hit two of three big free throws as he got fouled at the three point line as time expired in the third quarter. These two points cut Harvard's lead to only two points heading into the fourth.
Freshman, Cole Nickels made some big things happen offensively and did a good job driving in the lane and knocking down some shots. He finished the night with 11 points.
With this win, Heartland advances to the second round of sub-districts facing Bruning-Davenport-Shickley tonight at York High School starting at 6pm. The game can be listened to LIVE on our Audio Stream on the Huskie Sports Network on HeartlandBeat.com if you are unable to attend the game and route the Huskies on tonight!!
Boys Basketball: Heartland vs Harvard
Heartland Huskies (7-15) –  8    20    10    19  –  57
Harvard Cardinals (6-14)Â – Â 18 Â  Â 16 Â  Â 6 Â  Â 0 Â – Â 40
Huskie Scorers: J. Heinrichs 14, B. Regier 13, C. Nickels 11, C. Kroeker 8, C. Brown 7, T. Brown 4
Cardinal Scorers: A. Pelotte 17, G. Marshall 15, C. Ives 4, A. Morales 2, R. Gallagher 2
Recorded LIVE Audio Stream Playback
Comments
comments
Powered by Facebook Comments