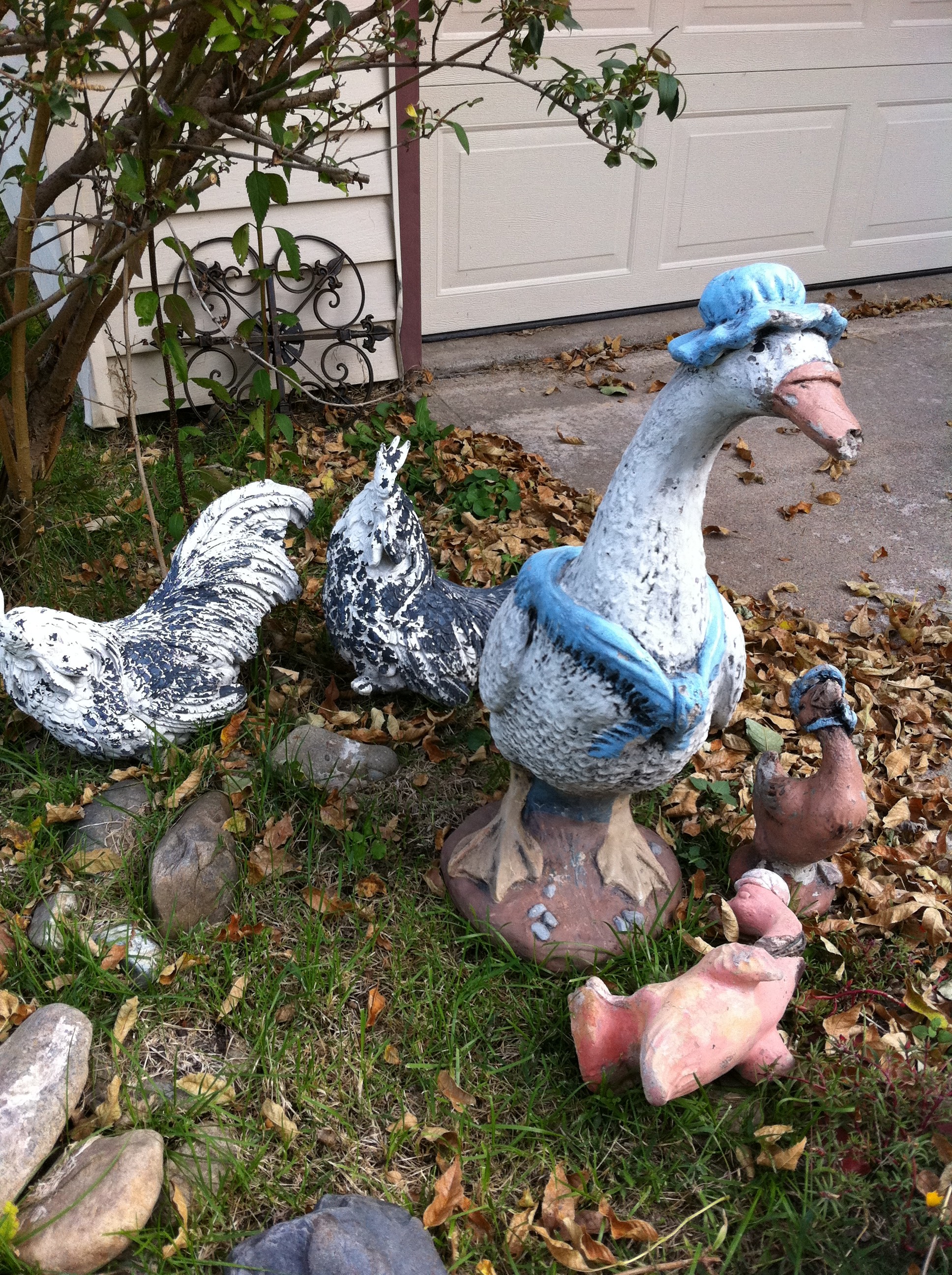 As many of you know on September 22nd we reported that several lawn ornaments had gone missing in Henderson.
Click here to see our article: Lawn Ornaments Missing in Town
We are happy to report that the Henderson Police Department has now found and returned many of the missing lawn ornaments to their rightful owners. Â Police chief, Milan Mierau said, "Early Saturday (9/24) morning I got a call that many lawn ornaments were laying out north of town near some storage units." Â  Although there are still a few small items still missing a majority of them have been found and returned.
Here is a follow-up poem from Ellen Simon about her returned lawn ornaments:
Welcome Home!
The geese are back home; glad to be there!
Their kidnapping experience they refuse to share.
I'm sure it was dark and lonely out of their yard.
And a mother's concern for her offspring is hard.
All of the victims must have been scared.
Their cruel treatment made them ask who cared.
No medical treatment was given for their injuries sustained.
Anger and disgust was all the stealing gained.
To their captors those animals must have appealed.
'Cause punishment loomed if the two pigs squealed.
"Take us back to our yards" was surely their plea.
"Not one of us will talk if you just set us free!"
Once more at home they've all kept their word.
Not even a sound from their lips has been heard!

Ellen Simon, September 2011
Comments
comments
Powered by Facebook Comments