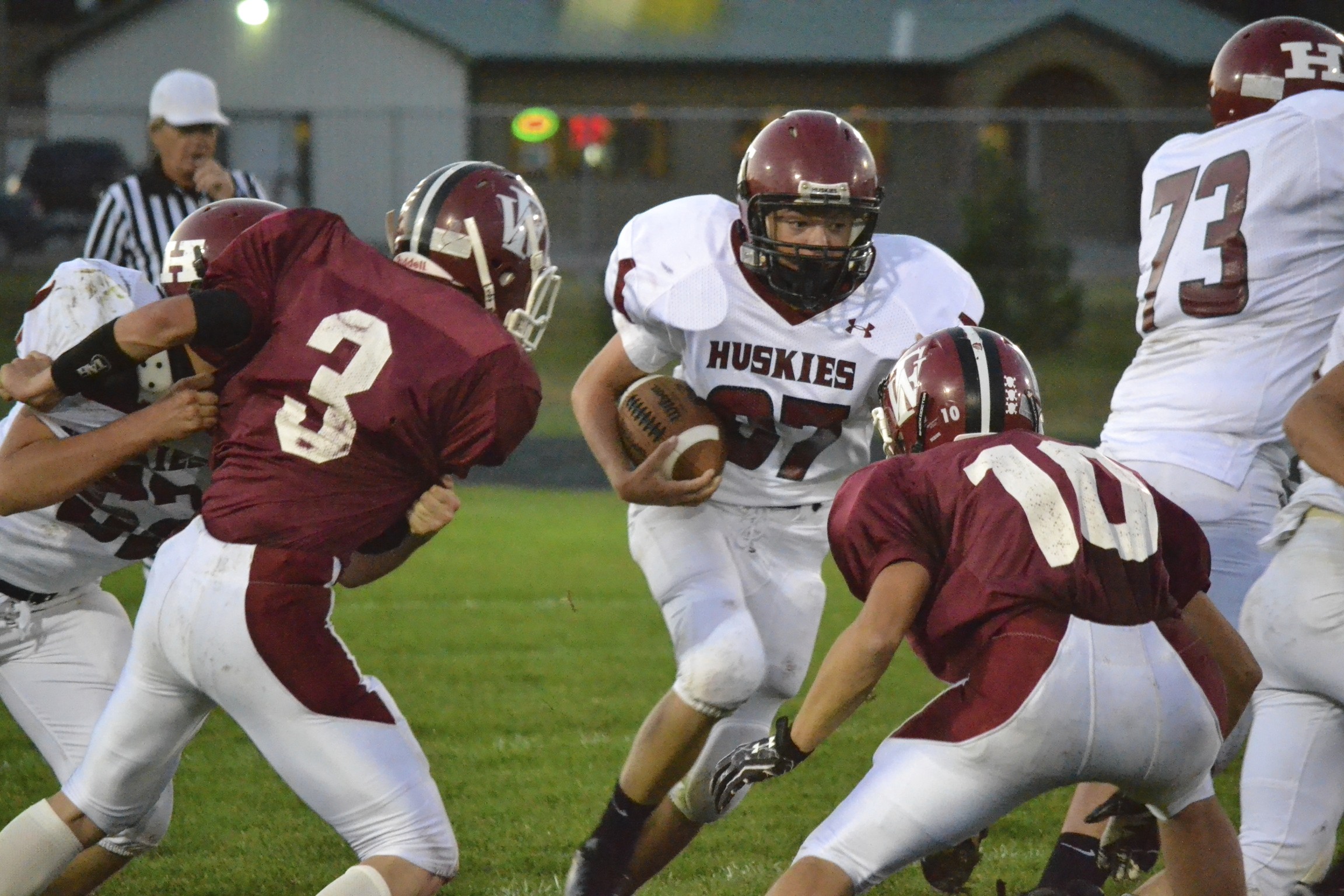 It was hoped to be a good match up last night as the Huskies took on the Fullerton Warriors at Fullerton, but the Warriors got an early jump on the Huskies and they were not able to ever close the initial gap as they took a 34-0 defeat.
The game was originally scheduled for Friday night, however, after the teams and fans waited for nearly an, the officials decided to postpone till Monday due to lightening.
Click here to view our LIVE blog from the game here
Last night was a beautiful night for football, unfortunately it did not end well as the Huskies drove home with the loss. They head into the final part of their season playing this Friday for Homecoming against Newman-Grove at 7pm. Â The Homecoming game will be LIVE Streamed on HeartlandBeat.com! If you can not make the big game, be sure to log on to watch the game as well as the coronation of Homecoming King and Queen which will take place at the conclusion of the game.
Stats:
Rushing (Carries-Yards): Heartland 97 – J. Heinrichs 21-57 – Fullerton 198
Passing (Completions-Attempts-Yards): Heartland 38 – J. Heinrichs 5-12-38 (2 int.) – Fullerton 141
Tackles: Heartland – J. Heinrich 22, M. Brune 13, L. Ruybalid 10, T. Brown 9
---
[flickr-gallery mode="photoset" photoset="72157627870736642″]
Comments
comments
Powered by Facebook Comments