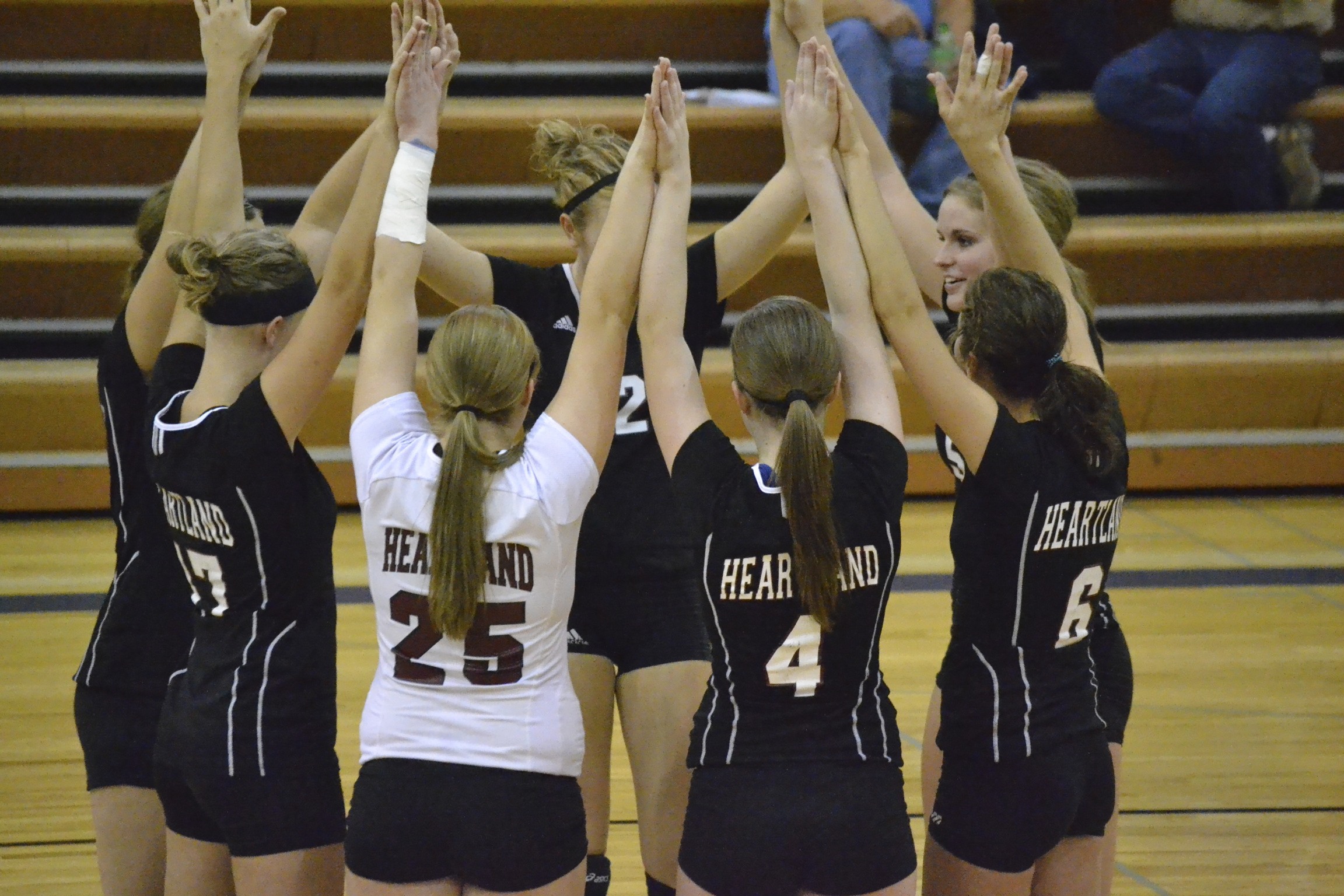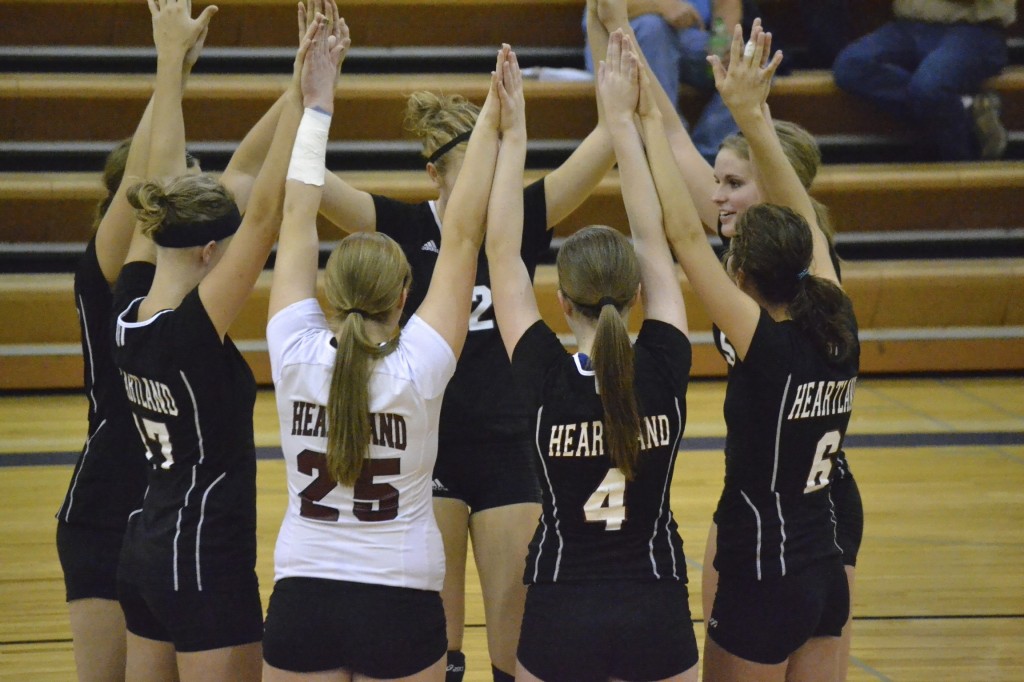 The Huskie Volleyball team headed back to Hastings yesterday to compete in Day 2 of the Hastings St. Cecilia Volleyball Tournament. Their first match-up was against C-2 #3 ranked Hastings St. Cecilia. The first set was dominated by St. Cecilia. Everything the Huskies hit at them was returned.  St. Cecilia would go on to win the first set 12-25.  In the second set the Huskies seemed to settle down and get into a rhythm as they battled back and forth through the whole set. Eventually St. Cecilia made a late run to finish the second set 21-25 and defeat the Huskies 2-0 (12-25 / 21-25).
Unfortunately it wouldn't get any easier for the Huskies as the next match would be against C-2 #2 ranked Thayer Central. This would be the 3rd time these two teams would face each other this season. The Huskies battled in the first set but came up short losing it 19-25. Â In the second set Thayer Central caught fire and went on to win the set 10-25 and the match 2-0 (19-25 / 10-25).
Click here to view our LIVE blog of these matches
Despite the two loses yesterday for the Huskies they finished 4th out 8 teams in the tournament. Overall the tournament provided some great competition for Huskies as they faced some of the top ranked teams in the state.
Huskies return to the court on Tuesday October 4th as they host a Triangular at Heartland Community School starting at 5:30pm. If you can't make the game make sure to tune in to our LIVE stream on the Huskie Sports Network.
[ZFP_PhotoSet id="984039″]
Comments
comments
Powered by Facebook Comments