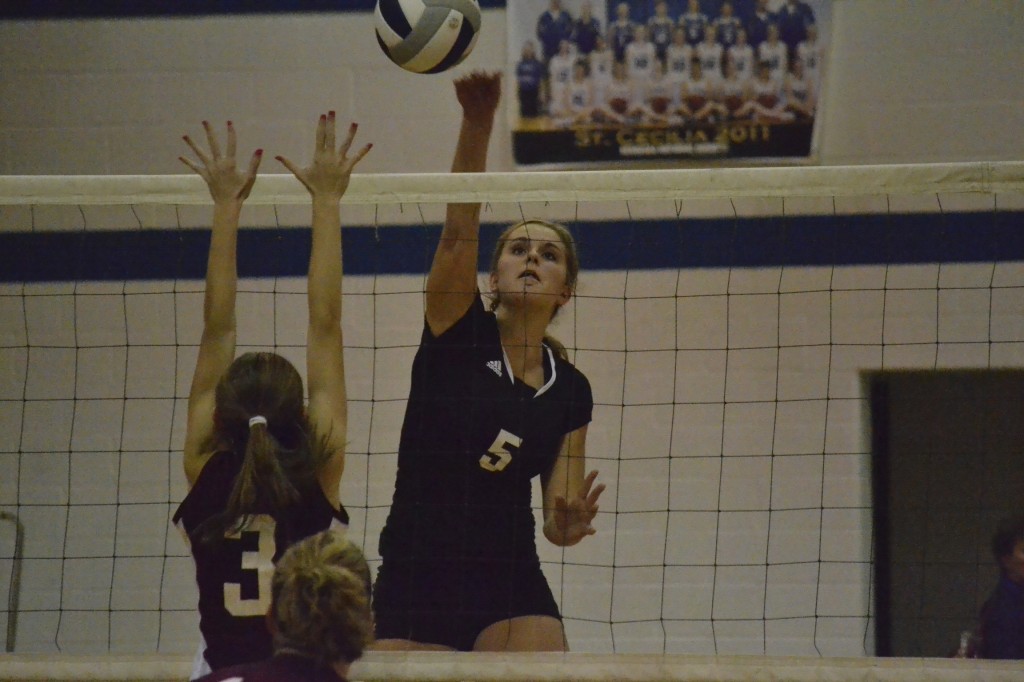 The Huskies traveled to Hastings on Tuesday to compete in the annual 2-day Hastings St. Cecilia Volleyball Tournament. Â The tournament consists of 8 different teams split in to two different Pools (A & B). Â Heartland is in Pool A along with St. Cecilia, Silver Lake, and Cross County. On the other side in Pool B the teams are Red Cloud, Wood River, Thayer Central, and Superior.
The Huskies were matched up against Cross County and Silver Lake last night and played very well. Â They won the 1st game 2-0 (25-14 / 25-21) against the Cross County Cougars. Â Next up was Silver Lake. The Huskies started out on fire scoring the first 9 points of the 1st set which eventually led to a dominate performance winning 2-0 (25-6 / 25-12).
Click here to view our LIVE blog from these matches
Heartland will look to continue their success tomorrow as they face C-2 #3 ranked St. Cecilia at 4:30pm. Â The winner of this game will then play at 7:30pm against the opposing Pool B 1st place winner. If they lose to St. Cecilia they will play at 6:30pm against the Pool B 2nd place winner.
Don't forget to follow our LIVE blog as we cover the Huskie Volleyball team tomorrow starting at 4:30pm.
Would you like to buy a photo? Click here to view our gallery
Comments
comments
Powered by Facebook Comments