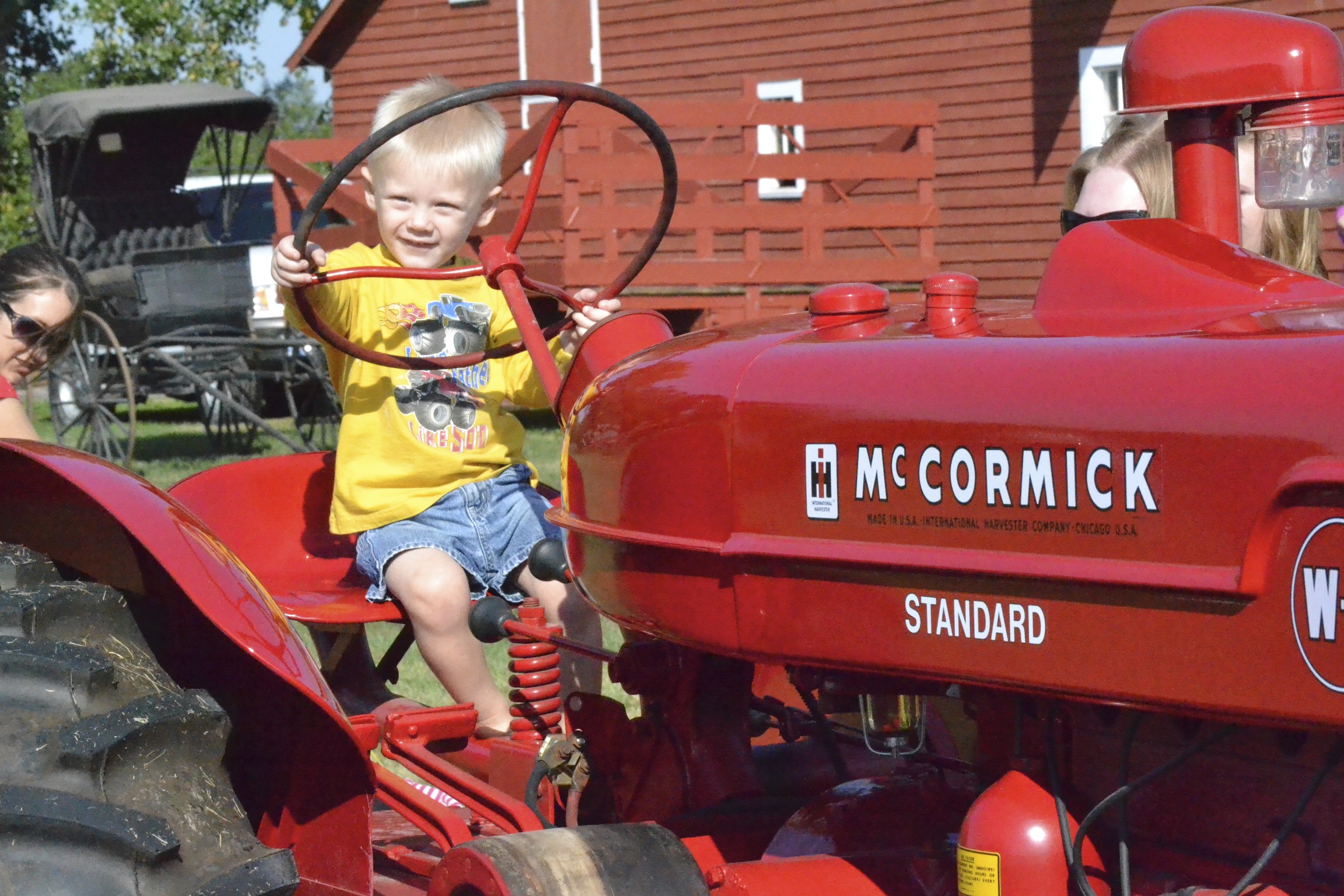 As I eat a slice of rye bread today that was baked at the Heritage Park this past Saturday, I'm reminded of what a grand day Heritage day was. Visitors who poured into the Henderson Mennonite Heritage park on a glorious fall day of bright sunshine and clear skies were met with the park buzzing with activities. Children were pulling on their parents' arms every which way wanting to shake their baby jars into butter, try their hand at laundry on the scrub board and catch a ride on the horse drawn wagon all at the same time!
It was worth the wait outside the barn when you reached the end of the food line with your plate filled full with Zwieback to freshly fried New Year's cookies. Smoke was rising not only from the hot simmering spare ribs and cracklings but from the outdoor oven baking bread and the waffle iron stove. Good food was plentiful!
It was a day of remembering for the older ones how "things" used to be. One surprise of the day was Roger Siebert's vintage baling machine was put into action. It was mesmerizing to watch as the loose hay was manually pitched into the noisy baler and miraculously hay bales were eventually tossed out. Over in the Immigrant House it was fun to watch as local ladies demonstrated the sewing arts and rug making on an actual loom. The District #73E Country School was in session with Heartland 4th graders dressed for the part re-enacting a typical country school day.
Heritage Day is not only an important annual fund-raiser for Henderson Heritage & Tourism but it is a way to remember our story. It was remembered well this year!
Shannon Siebert
[flickr-gallery mode="photoset" photoset="72157627655250604″]
Comments
comments
Powered by Facebook Comments