The school year at Heartland is well under way and it is time again to highlight our student of the month.  Heartland principal, Mr. Tim Carr, nominated senior Kasey Siebert as our featured student of the month on HeartlandBeat.com.  "She took the initiative to coordinate an all school student led pep rally recently organizing a competition with teachers as judges," said Carr.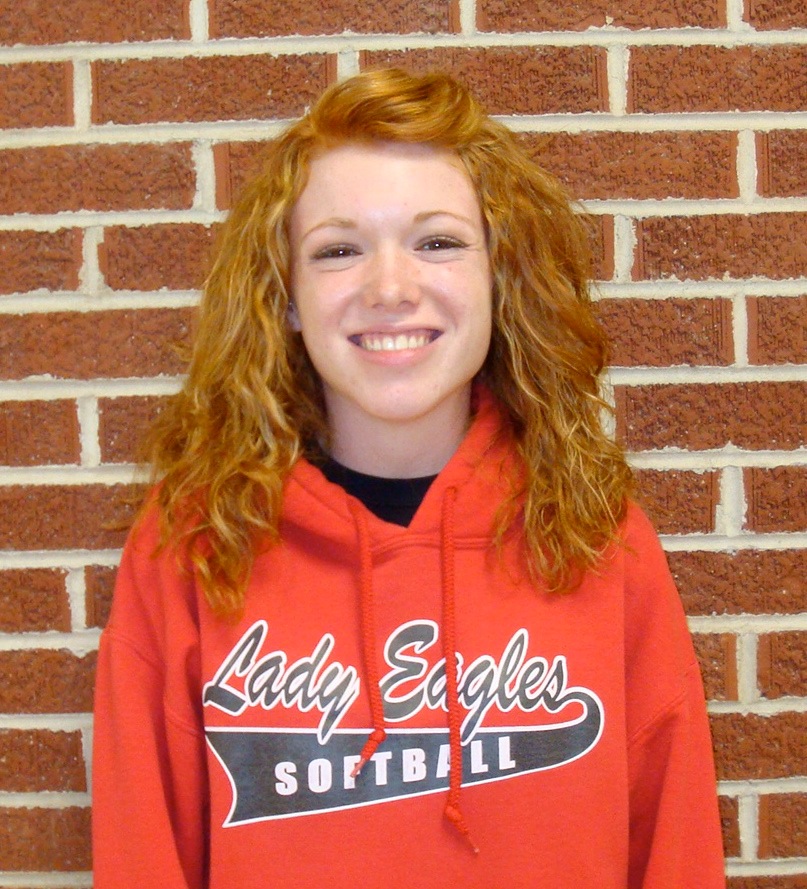 Kasey said she was motivated to lead the pep rally after meeting with her fellow senior class officers when they decided to focus on fostering more school spirit.  What better way than to make sure students knew the cheers so she organized a competition where they taught the students four cheers during the rally. "It was a lot of fun and everybody said it was one of the best pep rallies ever," said Kasey.
But encouraging school spirit is just a small part of what this motivated senior is accomplishing while in high school.  Kasey is enrolled in a Southeast Community College program where she is earning dual credits for college and high school that will put her on a fast track for completing her post-graduate plans.  Every Tuesday and Thursday she travels to York just before noon to attend a Business Administrative class offered by SCC. Next semester she plans on taking an entrepreneurship class as well.
Kasey's voice is familiar to everyone at Heartland because she volunteers to read the daily announcements over the intercom.  She is also no stranger to Henderson's Main Street where she works 8th period every day at the Henderson State Bank through a work/study program.  "I really like working at the bank and getting to talk to people who come in," said Kasey.
Kasey's parents are Perry and Stacy Siebert of Bradshaw.  She is a very motivated and focused student–worthy of being named the HeartlandBeat's student of the month!
Shannon Siebert
Comments
comments
Powered by Facebook Comments