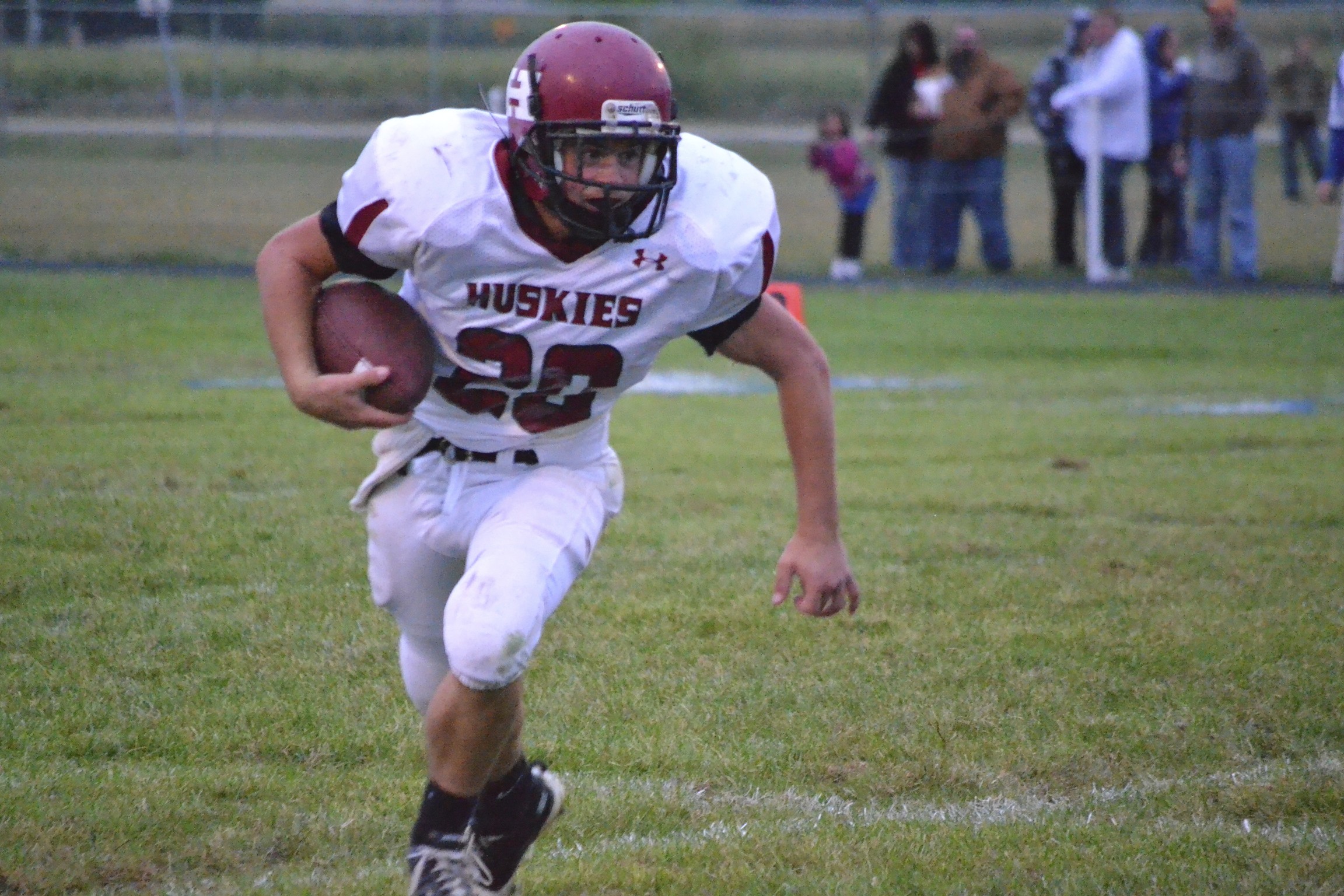 The Huskie Football team faced another giant on Friday night as they took on the #3 ranked Shelton Bulldogs at Shelton. Â The boys fell to the Bulldogs 64-14.
The Huskies let Shelton jump on them early with some long yardage gains and just could not ever catch up.
Freshman Quarterback, Jordan Heinrichs lit a small spark for the Huskies late in the second quarter as he intercepted a Bulldog pass and then returned on offense to find Senior, Brenan Erb in the end zone to put the Huskies on the board.
Shelton, however, was just too much to handle. Â The Huskies face another substantial obstacle this Friday at home against Kenesaw Blue Devils starting at 7pm.
Remember, if you can not make the game or have family and friends that would like to view it, tune into the Huskie Sports Network and follow the prompts to watch the entire game live on HeartlandBeat.com!
[flickr-gallery mode="photoset" photoset="72157627710131068″]
Comments
comments
Powered by Facebook Comments