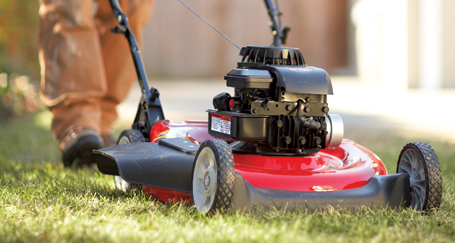 Extension Update by Gary L. Zoubek - Extension Educator
Coming Events
Cropping Update
Our soils specialist Charles Shapiro shared some information about taking corn stalk samples now as a way to "grade" your current nitrogen application rate and provides key information on which to base any changes for next spring.  Taking corn stalk samples now can help determine if the corn was under, adequately, or over fertilized with nitrogen.  This test is recommended in irrigated fields where moisture is not limiting. Fields that tend to have high stalk nitrate tests are those where manure or excess nitrogen was applied and fields following alfalfa.
You can collect stalk samples up to three weeks after black layer formation in 80% of the kernels.  To take the test, collect 8-inch segments from 6 inches to 14 inches above the ground.  Remove the sheaths. Don't take diseased stalks or stalks damaged by hail or insects. Take 15 stalks per sample, keep them cool and send to the laboratory immediately. Samples should be sent in paper wrapping and not plastic since plastic wrapped samples may mold. Have the samples analyzed for nitrates.
If the test comes back 700 ppm or less your nitrogen rate was marginal.  If it was 700 – 2,000, your nitrogen rate was optimal and if it was over 2,000, your nitrogen rate was excessive.  Check out Charles complete article at:   http://cropwatch.unl.edu/.  Click on the link "Does Your Current Corn Nitrogen Strategy Deserve an A or a D?"
As you harvest your soybeans this season, if you find areas or fields that don't yield as you would have hoped, consider testing for soybean cyst nematodes (SCN).  SCN has long been one of the most economically damaging pest to soybeans.  This nematode or tiny worm has spread to 50 counties in Nebraska.  UNL studies have shown that in SCN-infested field, yields can be reduced by over 30 percent without visible above-ground symptoms.
It's easy to test for this pest, just collect 15-20 cores of soil from the top eight inches of your field or area.  They'll need at least two cups of soil for best analysis.  The Nebraska Soybean Board has been providing sample bags and free analysis the last several years.  We have sample bags available from our office, so stop by and pick some up so you'll have them when you're ready to collect some samples.  Sampling instructions are in the bags that we have.
Lawn & Garden Update
Do you need monthly horticulture updates on what to do when around your lawn and garden?  If so check out or Environmental home page located at:  http://environment.unl.edu/home  Just click on the subscription link!
The latest issue includes some great topics like the following "Many people ask how long to continue mowing into the fall." The answer is to keep mowing as long as the grass continues to grow, which is normally into late October or early November.  Frequency of mowing can decrease, but continue to mow regularly into the fall.  Also, avoid the urge to set the mower down and scalp your lawn for the final mowing.  In years past, publications have recommended mowing low late in the fall.  About the only advantage to this is that the tree leaves will blow from your lawn into the neighbor's lawn. Agronomically, mowing your lawn low in the last mowing should be avoided because photosynthesis is occurring deep into the fall, well beyond your last mowing.  The higher the photosynthesis, the more energy a grass plant will store for winter and next spring, and the healthier the will be next year. Mowing off too much leaf area reduces photosynthetic capacity of a plant, reducing energy storage, and decreasing turf performance next summer. Regular mowing into the fall is also helpful to mulch tree leaves into the lawn, which research has shown to be beneficial."
Other topics included are:
Lawns
White Grubs – Larvae are present. Now is not the time to control.
Sod webworm – Eggs hatch & larvae overwinter. Now is not the time for control.
Trees & Shrubs 
Fall watering – Fall watering important to prevent winter browning.
Fall transplanting – Broad-leafs after frost or leaf drop; evergreens in September.
Pine wilt – Scotch pines brown rapidly; remove and destroy.
Vines in windbreaks – Burcucumber & honeyvine milkweed grew rampant.  
Landscape Ornamentals
Pruning roses – Delay until spring when possible.
Bulb planting – October best time to plant when soil temperatures are cooler.
Houseplant protection – Bring tropical houseplants indoors ASAP.
Overwintering Geraniums – Use one of three methods to overwinter geraniums.  
Fruits & Vegetables 
Indoor herb gardens – Potted plants can be brought indoors; best to start new plants.
Planting garlic – Fall best time to plant for production of larger bulbs.
Harvest extension – Protect plants from frost with row covers or low tunnels.
Root crop in-ground storage – Root crops can be stored in the ground into winter.  
General Issues
Bats in living areas – Handle with care; save for rabies testing in certain situations.
Nuisance insects – Reduce entry with caulking and weather stripping.
Wolf spiders – Large, brown, somewhat hairy beneficial spider.
Freeze dates – October 10 in eastern Neb.; September 20 in western Neb.
This time of year I also receive many questions about the nuisance pests such as spiders, boxelder bugs, clover mites, wood roaches, and lady beetles that accidentally move indoors as they seek overwintering locations.  For crawling pests, a perimeter insecticide spray will help control them.  For flying insects, use a silicone caulk to close openings and keep screens in good repair is your best option!  Once they find ways of getting in, they often comeback the following year, so sealing all those cracks before they find a hiding spot will reduce problems down the road.
Check out all the latest tips at:Â  http://environment.unl.edu/home.
Comments
comments
Powered by Facebook Comments