The Federal Deposit Insurance Corporation (FDIC) has received numerous reports of fraudulent e-mails that have the appearance of being from the FDIC.
The e-mails appear to be sent from various "@fdic.gov" e-mail addresses, such as "protection@fdic.gov," "admin@administration.fdic.gov," or "service@admin.fdic.gov."
They have various subject lines such as "Update for your banking account," "ACH and Wire transfers disabled," and "Banking security update."
The fraudulent messages state:
"Dear clients,
Your account ACH and Wire transactions have been temporarily suspended for your Security, due to the expiration of your security version. To download and install the newest Updates, follow this link. As soon as it is set up, your transaction abilities will be fully restored. Best regards, Online security department, Federal Deposit Insurance Corporation."
These emails and links are fraudulent and were not sent by the FDIC. Recipients should consider these e-mails an attempt to collect personal or confidential information, or to load malicious software onto end users' computers. Recipients should NOT access the link provided within the body of the e-mails and should NOT install any related files or software updates.
Financial institutions and consumers should be aware that these fraudulent e-mails may be modified over time with other subject lines, sender names, and narratives. The FDIC does not directly contact bank customers, nor does the FDIC request bank customers to install software upgrades.
If you receive an email from the FDIC or anyone you don't recognize, delete it immediately.
Courtesy of our sponsor Henderson State Bank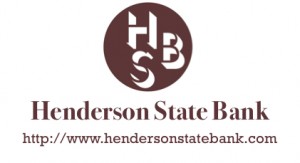 Comments
comments
Powered by Facebook Comments