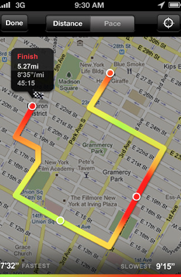 We are three weeks away from the Jr. Auxiliary Jaunt. How are your miles coming along? Hopefully, you have been able to increase your mileage the last few weeks and you are getting a good idea of your goal pace for your race. If you have not registered yet, there is still time to register with the early registration fee. You can download your entry form by
clicking here
.
I received a request for local Henderson training routes, so I spent some time on a website I use during track season to plan our morning runs. I recommend mapmyrun.com to anyone who would like to figure a route from your own home. I have used this site when I am away from home to find a route in an area I'm not familiar with.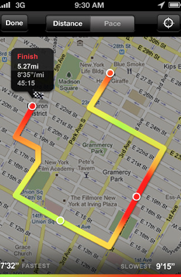 The following links are loops we use during our track season. We start them all from the track parking lot on the North side of Heartland school. However, you can hop onto the routes anywhere along the loop. Many of the Heartland routes below go around the lake in Henderson which is not mapped on mapmyrun.com. I tried to mimic the curve of the lake as well as I could. The Heartland routes that go around the lake, do so on the West sidewalk while the Jaunt routes enter on the East side and then head to the West sidewalk.
On the subject of routes, if you have not entered the Jaunt before, we also have an established event route. At this point in your training, it is a good time to practice the pace and distance you plan to hit on the day of the Jaunt (in runner's lingo this is called a time trial). If you live in the area you could use the actual event route. If this is inconvenient for you, map your own mile, 5K or 10K and use that route for your trial. The mile is a lollipop, while the 5 and 10 Ks are basic out and back routes.
I hope these routes give you a few new routes to push yourself to the next level in your Jaunt Training. Have a great week. Coach Ohrt
Comments
comments
Powered by Facebook Comments