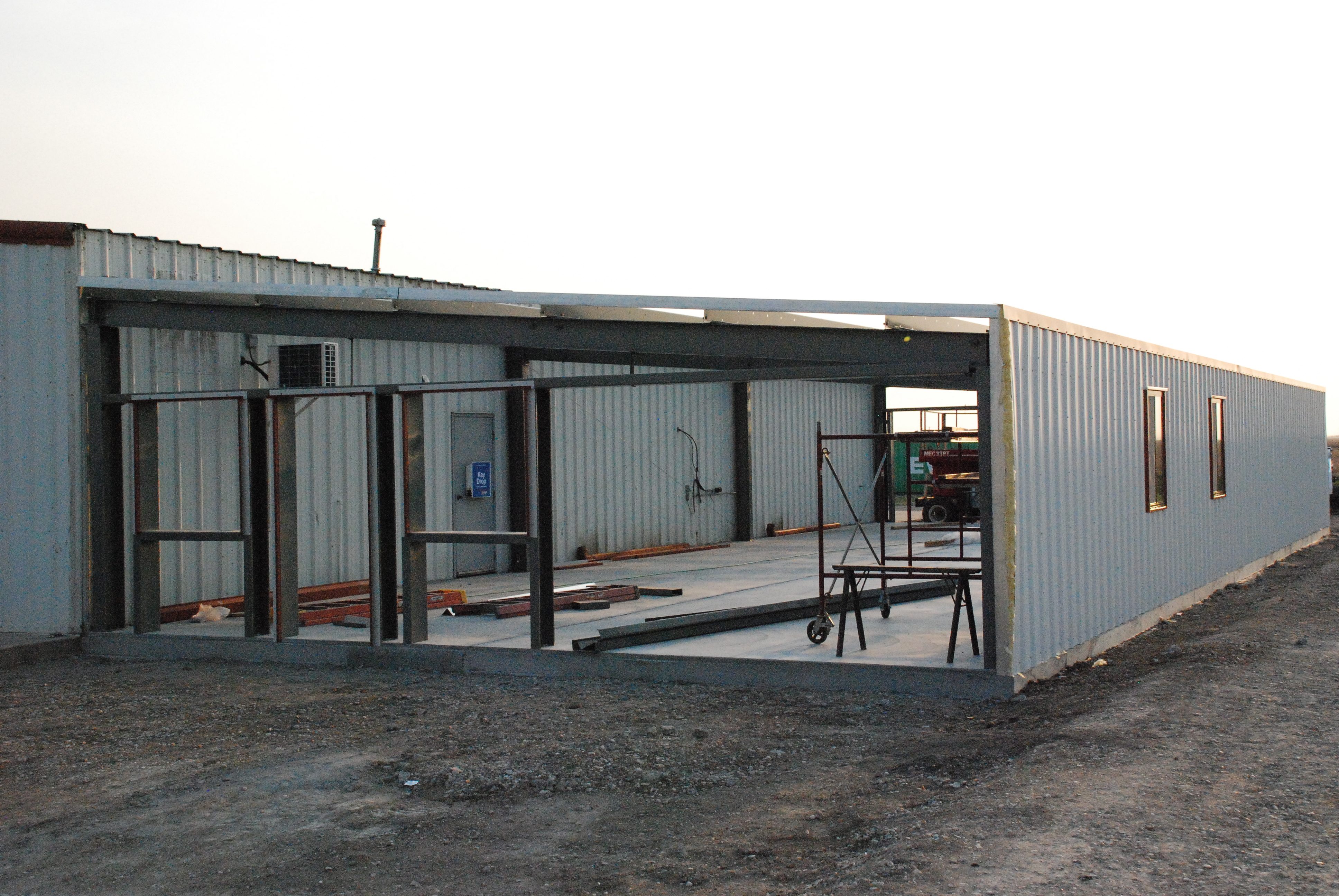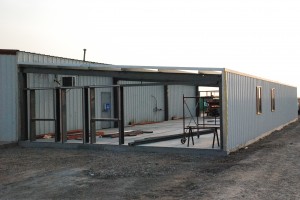 If you have driven in and/or out of Henderson lately, you have noticed that
Hiebner Body Shop
is taking on a 'new and improved' look.
Owner, Lowell Hiebner, has begun construction of an addition on the North side of his existing building. Â This addition will be 30 feet wide by 75 feet deep totaling 2250 square feet.
So why is the spacious expansion needed? Â Hiebner said the primary reason is to have more room for their Hustler Mowers. Â These top of the line, riding mowers will have their own show room now along with space for additional product that the Body Shop chooses to house and deal.
The showroom will include seating for customers to mingle while waiting for body work or upkeep on their car to complete.  It will be furnished with chairs, a Television, and Internet access.  Along with the show room, the addition will contain two new offices, restrooms, storage and a work area near the back.  The addition will also increase Hiebner's parts and accessories department.  Most of the construction is being done by A&L Sales and a York contractor is doing the glass on the front of the addition.  Hiebner has contracted all the work to local businesses.
The new show room will house six to ten Hustler mowers at all times. Several different models will be on display with various sizes. Â Ideally, the show room will have at least one of each model year around. Â There is also a possibility for Hustlers to be on display outside.
This addition is an exciting step for Hiebner Body Shop.  Hustler is one of the top mower manufacturer's in the country and they are produced in Hesston, Kansas by Excel Corporation.  Hustler has been a generous donor to the MCC Relief Sales by donating a mower to the auction for the last five years.
Hiebner Body Shop is the only Hustler dealer in a 45 mile radius and have been since 2006. Â They offer some of the absolute best warranties for the product.
Owner, Lowell Hiebner and wife, Susanne run Hiebner Body Shop along with two full time employees. Â Hiebner is keeping his business up to speed and top notch by improvements and upgrades. Â The business recently upgraded to the AWX Waterborne Paint System by Sherwin-Williams in an effort to become more conscious of environmental impacts that the business has on the environment. They are the only shop in the state to move to this innovative improvement. Â Henderson is very grateful to have such a first-class business moving to improve and surge forward to meet the needs of the consumer.
Comments
comments
Powered by Facebook Comments