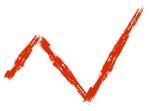 Never miss a beat. It is easy and, more importantly, it is free! We would like to invite you to subscribe to the HeartlandBeat.com. Click the 'Subscribe' button to the right of this post (on the 'Home' page) and receive your daily email subscription with all of the day's posts.
Also if you are on Facebook or Twitter you can "like" & follow us there too!
We've got some exciting things going at HeartlandBeat.com and can't wait to share them with all of you so stay tuned!
Comments
comments
Powered by Facebook Comments